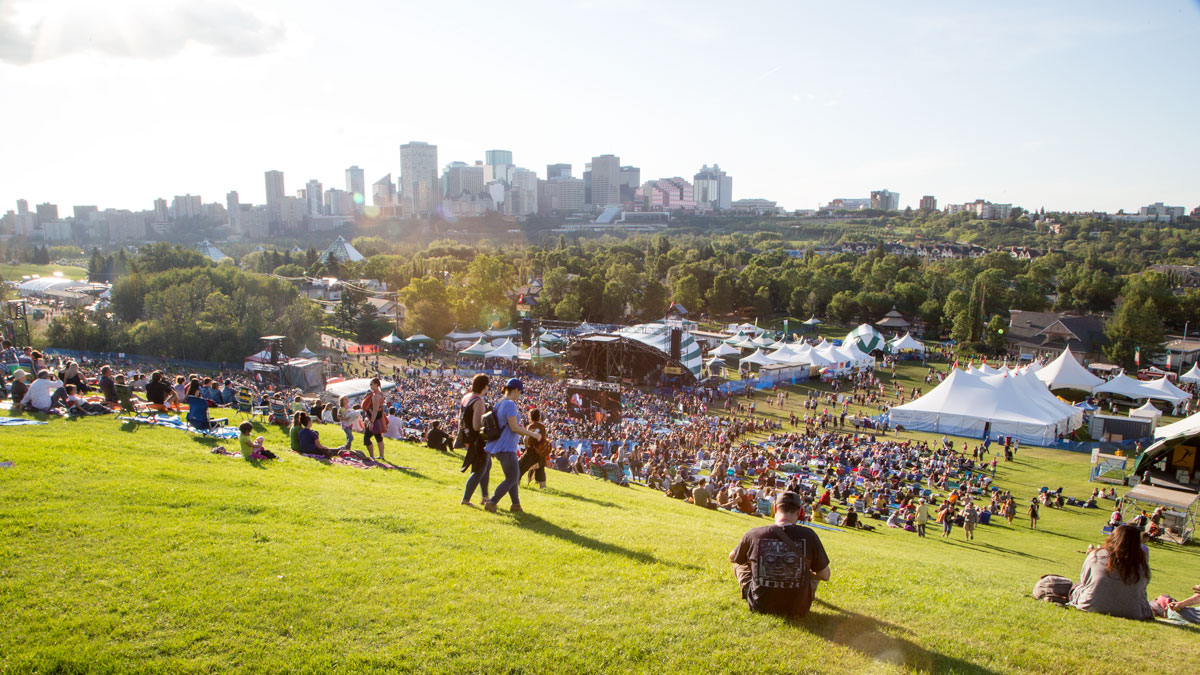 With an atmosphere unlike any other, and a skyline to match, the first day of the Edmonton Folk Music Festival set the tone for the entire weekend.
Thursday marked the opening day of the long-awaited festival, which calls Gallagher Park home each August. The River Valley location was filled with eager audiences who awaited both the well-known and lesser-known artists who were set to grace the event's multiple stages over the next four days — this year's diverse lineup featured artists from the emotionally-charged Passenger to the feel good Nathaniel Rateliff and the Night Sweats, setting expectations high.
Upon setting foot on the grounds, the anticipation was overwhelming. The smell of deep-fried donuts and damp grass filled the air as festival goers lined up to indulge in the beer gardens. A massive stage faced an equally massive hill, which was speckled with tarps, candles, and music enthusiasts from ages eight to eighty.
Although Thursday would normally act as a lead-up to the rest of the weekend, things started out strong with the night's main stage bands.
Alternative artist Fatoumata Diawara and folk crooner Bobby Bazini both delivered stellar performances early in the evening. Diawara's Malian style and Bazini's soulful voice honoured the festival's love of musical diversity. The night's other acts, The Barr Brothers and Kaleo, performed excellently later on, in shows that could have easily been scheduled for the expectedly busier Saturday or Sunday.
The lesser known Barr Brothers united die-hard fans and fresh listeners alike with their classic folk sound — which was a perfect fit for the festival. The Montreal quartet showcased their talent while connecting with audiences through their soothing vocals and instrumentals.
Kaleo, on the opposite end of the folk spectrum, embraced an edgier vibe. The Icelandic band closed out the night in front of a buzzing crowd, amplifying their energy to the nth degree with a mix of electrifying guitars and raspy vocals which bellowed throughout the park. The set ended with the mega-hit, "Way Down We Go," which was accompanied by a hill full of fans singing and bobbing their heads.
In a special moment during their set, Kaleo sang one of their songs in Icelandic. Even though the audience couldn't understand what was being said, the beauty of the piece and the stunning atmosphere around it created a unified feeling of appreciation among the fans. This moment established a sense community among the attendees, proving that language did not matter when it came to finding enjoyment in the evening.
The festivities of Thursday night at the Folk Fest seemed to happen in a separate universe, one accompanied with laughter and an appreciation of music, where old friendships were rekindled and new ones were formed. It was a privilege to be a part of it all.