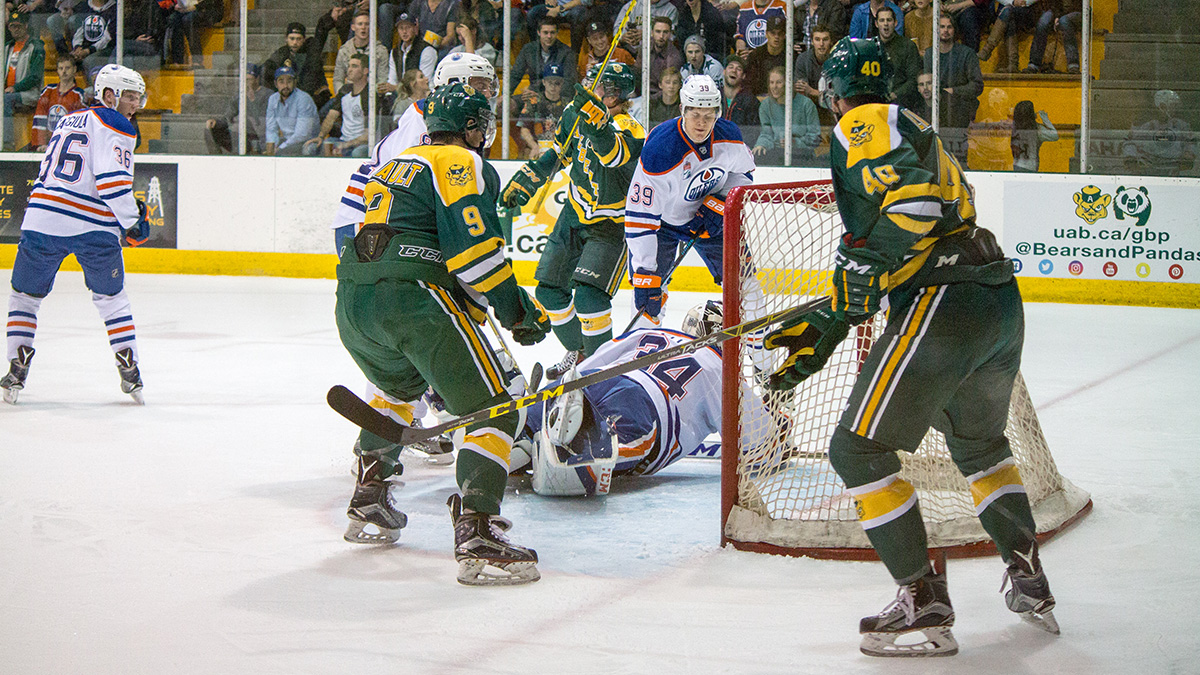 1050 is a photo essay segment where we tell a story with photos (worth 1000 words) and captions of 50 words or fewer.
Wednesday marked the 26th annual matchup between the Edmonton Oilers rookies and the University of Alberta Golden Bears.
After going undefeated in the Young Stars preseason tournament, the Oilers rookies were riding a wave of momentum coming into the game at Clare Drake Arena. Their potent offense ended up getting the best of the Bears, as the final score was 6-3 for the rookies.