Silence is more fascinating than sound in Edmonton's commuter film festival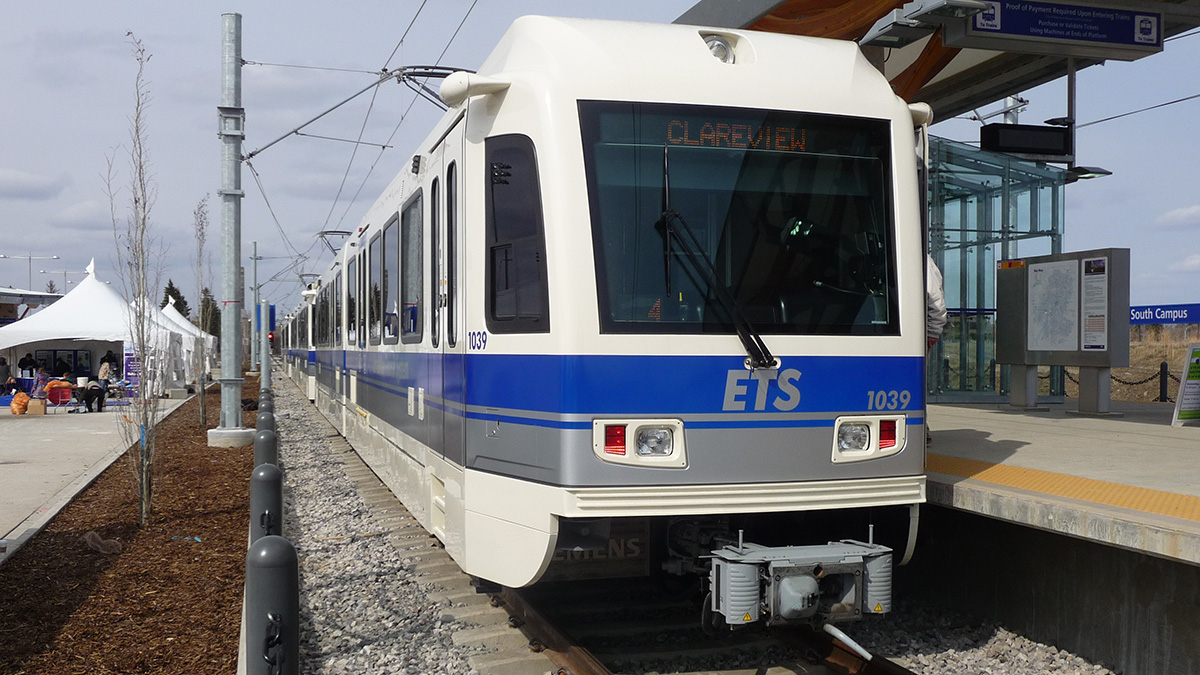 We live in a constant state of hustle and bustle. Everyone's always busy and has something to do and somewhere important to go — especially students. With a different paper due every week, exams to prepare for, and a part-time job to get to, finding time to watch Netflix or head to a theatre for a show isn't easy.
The Gotta Minute Film Festival aims to work around these problems by showing one minute, silent short films every 10 minutes on LRT transit stop screens from now until Sunday. In case the train isn't part of your everyday commute, the Stanley Milner Edmonton Public Library downtown also has a viewing room playing all 36 of the films, and Zeidler Hall in the Citadel Theatre is offering free lunchtime screenings. More conveniently, all of the films are posted on the Gotta Minute website under the 2016 program guide.
The films are divided into six categories, with the option to vote for the best film within each group online. The shorts range from kids programming, to experimental, animation, live action, and even documentaries. A large chunk of the films hail from right here in Edmonton, but some come from around Canada, or even further, from Poland and Iran — to name a few of the international origins.
The wide range of shorts in the festival tell stories that offer something for everyone, regardless of age. They're also only one minute long — watching all 36 wouldn't take as long as watching the next episode of How to Get Away with Murder on your Netflix queue. What some of the films accomplish within the tiny time frame will likely surprise you. For example, Valerie LeBlanc's The Other Side follows a man and a woman going about their respective days on opposite sides of the world. The film is beautifully cinematic, and easily one of the best of the bunch. In splitting the picture down the middle, the two stories act as reflections on each other, exploring how humans may all be different, but really are all the same. LeBlanc wins big with her visually and thematically fulfilling short.
Other films worth noting include Walking in the City, which is a combination of real images, animation, and special effects, LINES, which is a moving drawing of lines, The Unfeeling Universe, which is an abstract and dotted display of the universe, WV, which is made up of clips of different ocean waves, and Signals, which is a doc showcasing late 20th century television broadcasts and transmission signals.
All of the distinct ways the films explore concepts and tell stories without sound is striking and intriguing. They're quickly digestible flash films that will please both film lovers and casual commuters alike. At the very least, after watching a few, you'll be able to confidently say you're more "cultured" because you've seen a couple silent films.