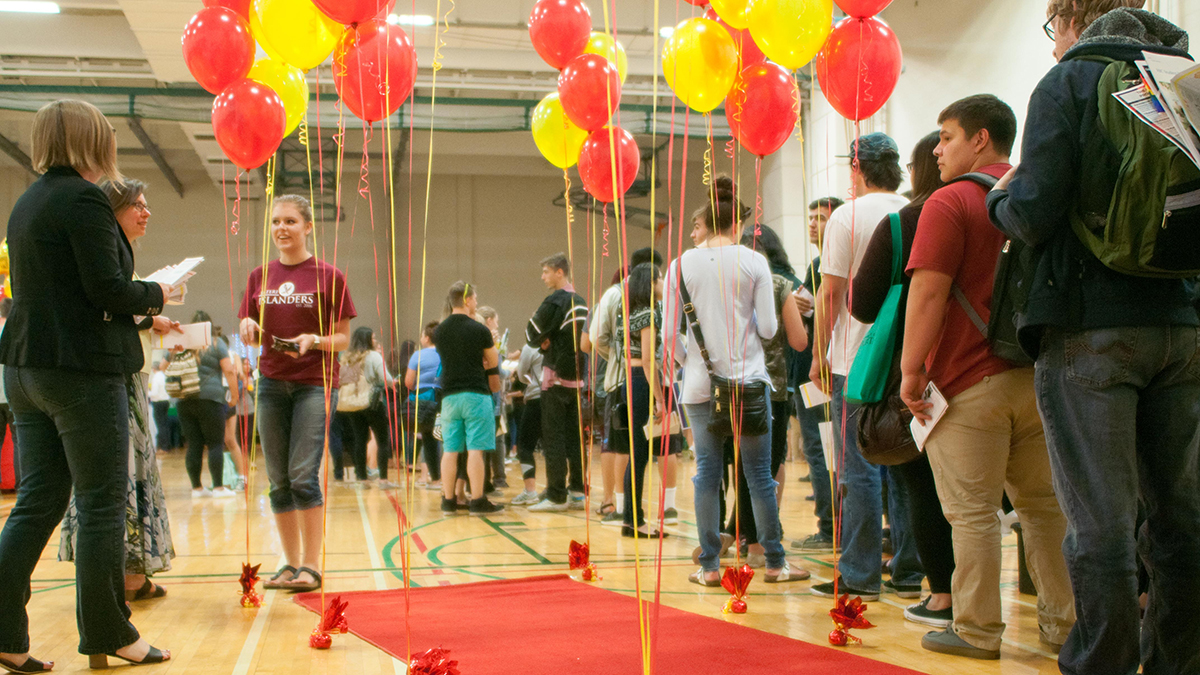 Last week, indigenous students were welcomed to campus with a red carpet entrance.
The welcome, called TAWOW, crowded the Education Gym with new and returning students who mingled with campus and community groups to find volunteer and career opportunities. The intent was to connect all First Nations, Inuit, Metis, and indigenous students, especially those new to the city, to resources and supports, Shana Dion, Director of the Aboriginal Student Services Centre, said.
"I want our students to feel like they really belong here," Dion said. "They're part of this campus like everyone else."
Each individual walked into TAWOW on a red carpet and was given a "care package" filled with donated school supplies from various faculties at the U of A. Dion worked with the bookstore to supply students with "high-quality U of A backpacks, which were essential for showing pride and belonging," Dion said.
Incoming U of A student Vanessa Kyme opened her backpack and found staples and a stapler, some paper clips, a notebook, a water bottle, some pens, some post-it notes, and a pair of earbuds that were "actually pretty nice."
"I think this bag is pretty cool," she said. "There's even a pocket in (the backpack) that's really soft."
Only 50 backpacks were distributed at the first TAWOW in 2007. The first group of students engaged with roughly 10 organizations, but the event became more and more popular over the years, it was moved to the Education Gym. This year, TAWOW hosted 40 organizations.
Dion said the Aboriginal Student Services Centre saw the need for TAWOW almost immediately after it opened, as new students weren't always aware the centre existed. The centre wanted to ensure that students "felt warmth" when they arrived at the U of A.
"They leave their home fires," Dion said. "(This is) where they have love, support, and family… The intent of (TAWOW) is to receive them back in the same way."
Connecting volunteer organizations in the city and groups on campus with students is important in making sure they create supports for their next few years on campus, Dion said. At TAWOW, students could find groups including the Faculty of Rehabilitation Medicine, Shell, the Canadian Parks and Wilderness Society, the Elizabeth Fry Society, and the Native Studies Students' Association (NSSA).
Robin Howse, with the NSSA, said engagement with student groups is important in building a sense of community. Even if students are shy, they should "put themselves out there" and try to find somewhere that fits their interests, she added.
"Last year was my first year at the university," she said. "Being a part of student groups and going to events really made it feel like a family here. You're not alone."