University asks students for feedback on campus writing services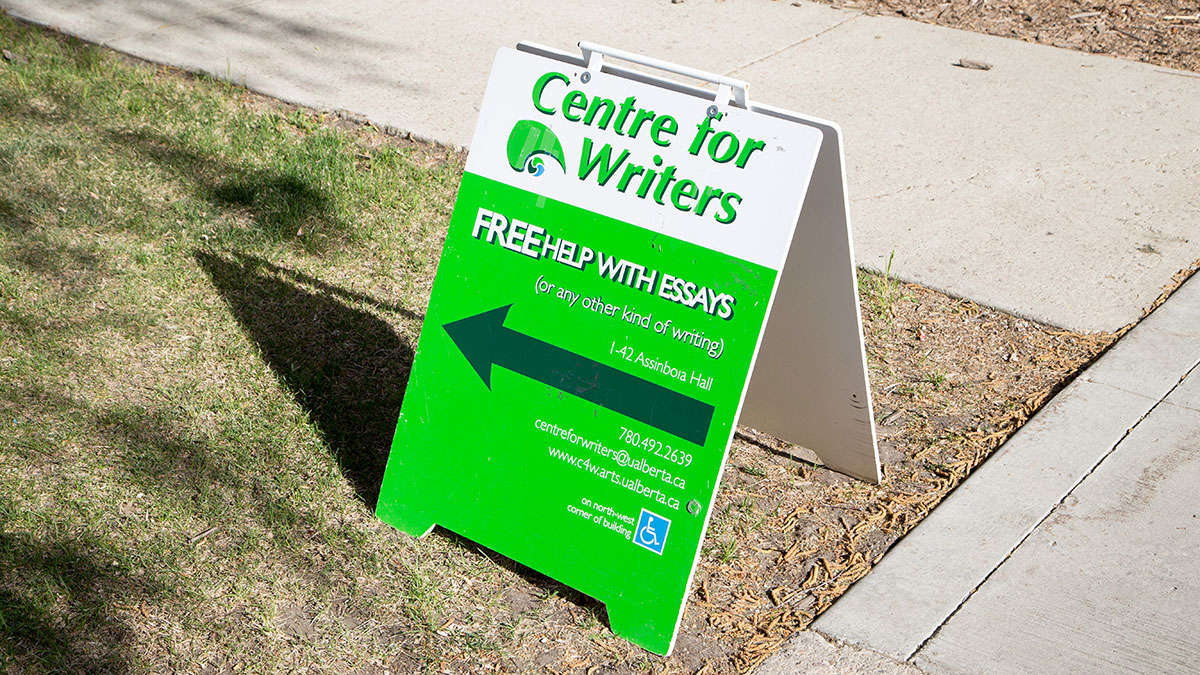 The university is now asking students — including those in Arts and Engineering — to give feedback about campus writing services.
Students are being asked to share experiences with university writing supports in two hour-long town halls on October 20 (in 2-150 ECHA at 3 p.m.) and October 21 (in L1 Humanities Centre at 9 a.m.). Students who wish to share but are unable to make the town halls can also provide input online.
The town halls are part of a broader investigation to assess scholarly writing at the University of Alberta that was announced by Provost Steven Dew in the May 30 meeting of General Faculties Council.
The need for consultation was identified after the Faculty of Arts attempted to transfer the management of the Centre for Writers, a free campus-wide tutoring service within the faculty, to the Office of the Dean of Students on July 1. After resistance from students and faculty, Provost Steven Dew announced that the move would be delayed for one year for consultation. Faculty and students were concerned the move would change the writing centre from an academic unit to a student service, and would have ousted the centre's director Lucie Moussu from her position a year before her term expired.
Consultation for the future of writing services is now being led by Deputy Provost Wendy Rogers and André Costopoulos, Dean of Students. Banister said these discussions should lead to a recommendation on how to organize the university's academic writing services by the end of the academic year.
While the upcoming consultation will concern general expectations that students expect from campus writing services, Marina Banister, Students' Union Vice-President (Academic), said she expects to hear conversations about the Student Success Centre and the Centre for Writers. Banister stressed that all students who can use writing services — anywhere from ESL speakers to PhD students writing their theses — can contribute to the consultation.
"I'd love to see students who use one writing service over the other, or people who use neither service, or people who use both services," she said. "That way we can get the breadth of people who have experience and people who don't even know that we have writing services on campus."