A short history of fan chirping, or a frigid night with Pandas Rugby
Jonah Kondro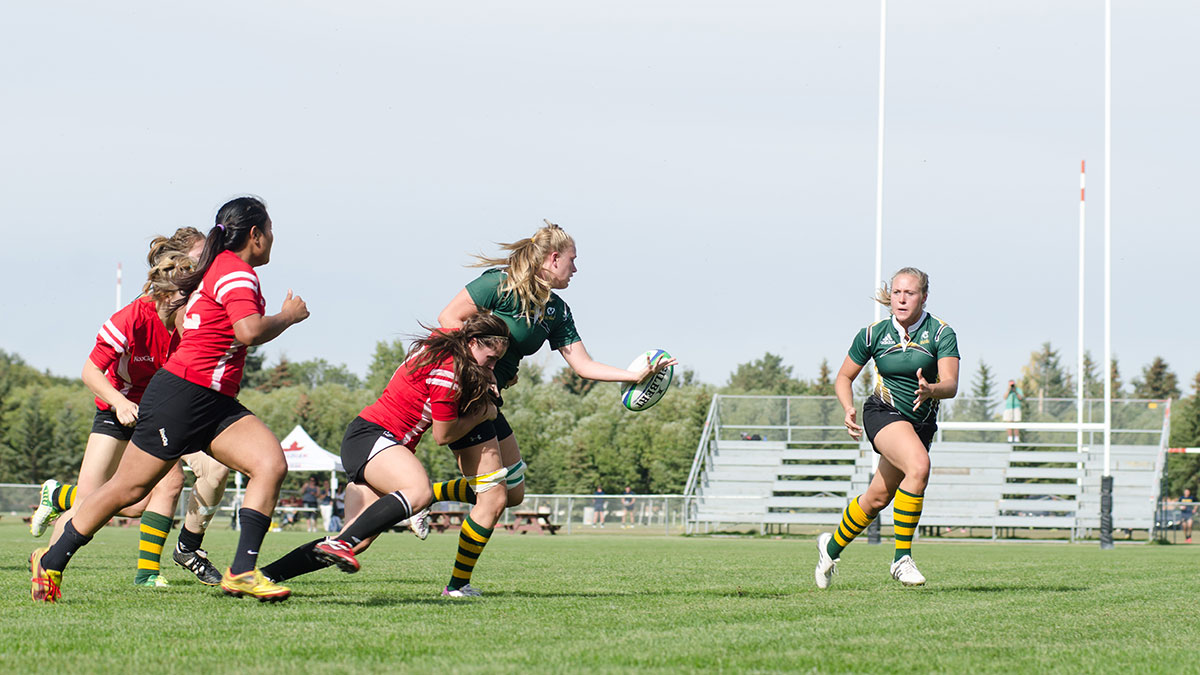 On a wretchedly cold October evening, the University of Alberta Pandas rugby team lost to the visiting University of Calgary Dinos at Foote Field.
If you weren't sitting in the bleachers full of Baileys and coffee then the Pandas' 52-12 loss was a wind chilled upset. A few loyal U of A varsity fans endured an icy game that would be better described like a bite out of an undercooked lasagna.
It wasn't a complete, shivering disappointment however: co-captain and centre Sarah Haring scored the first try for the Pandas, and lock Sarah Farley place-kicked and scored a convert a few minutes before the end of the first half.
The second half begun 12 to 7 for the Dinos. In amidst the Dino's vicious beat down of the Pandas, Amee Svatos, Pandas number-eight, scored a try. Afterwards a Pandas fan enthusiastically raised a custom sign which read: "Roses are red/My rhymes are dank/You can't knock down Amee/Because she's built like a tank!"
But fan support for the Pandas came in another popular form from out of the bleachers. If it wasn't poetically vibrant poster boards, it was the clever banter Pandas fans verbally threw at the Dinos throughout the match.
"I've seen better handles on a pot!" I'm not sure what this is supposed to mean, but a fan yelled it after a Dinos fumble.
With the Dinos' jerseys featuring old-shool red and yellow horizontal stripes. A Pandas fan called out at some point, "hey Dinos! Comic book called and they want Where's Waldo's sweater back!"
Okay, it was actually me that hollered that.
One fan intermittently called the Dinos "cheaters" throughout both halves of the match. His accusations weren't very creative, but at least his was showing partisanship for the Pandas. A "Lets-go Pan-das!" chant and two-foot stomp reverberated from the bleachers sometime in the second half. I think the fans needed some physical activity to circulate their blood and stay warm.
But the best (or worst) heckle I heard was when a fan yelled to a player on the Dinos team, "your boyfriend called, he said to pick up batteries on your way home!" I interpreted this jeer as one filled with sexual connotations suggesting that the female player would require batteries later on in the evening to operate her vibrator, as her boyfriend would withhold sexual intercourse, a decision resulting from her poor performance on the rugby pitch. A cold comment on a cold evening at Foote Field.
Regardless of the cruel wind chill, the Pandas loss at home, and the questionable fan heckling spewing from the bleachers, I still enjoyed my evening at the match.