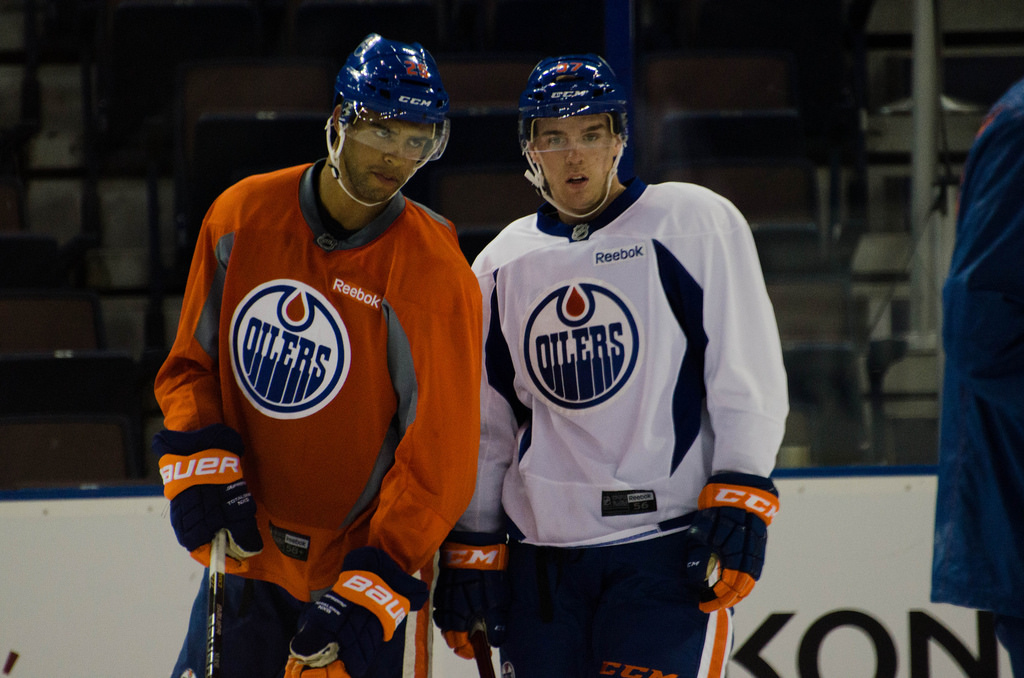 In a completely shocking move on October 5th, the Edmonton Oilers named forward Connor McDavid captain, or as he's best known in Edmonton: "the one true Lord and Saviour, Connor McJesus."
In this foundation-shaking move by the team, Connor McDavid was named the youngest captain in NHL history at 19 years and 266 days old—besting Gabriel Landeskog of the Avalanche by a mere 20 days.
Oilers head coach Todd McLellan shocked the entire the world with this move that no one was able to see coming. Who could expect him to name the same player who wore the "C" for Team North America, who McLellan also head-coached. McDavid is now the 15th captain in the franchise's history.
It has been a long time since the hype train around an Oilers captain was so long. Fans saw an early glimpse of his leadership prowess during the World Cup where Team North America was eliminated in the first round of the tournament. When asked if Captain Connor was ready for his role, Coach McLellan replied, "No but why not? We're rebuilding right?" Since assuming the role, he's played two games as captain with an outstanding record of 1-0. Pay attention hockey fans, as this season is going to be intense with this huge leadership risk.
Along with the announcement of the captaincy came the announcement of the alternates, Jordan Eberle, Milan Lucic and Ryan Nugent-Hopkins. These four emerged from the Roger's place locker room in true boy band fashion—tight jeans and all—to assure fans that the next year's draft pick will be a high one. When asked, Captain Connor said he was shocked by McLellan's decision. "I never thought I would be chosen over the more qualified and more experienced veterans of the team but, we're rebuilding" said McDavid not quite sure what to make of the decision.
The alternates had varying responses to this decision:
Veteran Jordan Eberle said he's "pleased to be passed up for Captain again." He continuing commented that "being on this team for seven years, you just gotta trust the leadership knows what they're doing." When asked about fellow Saskatchewanian, Coach McLellan, Eberle responded, "coming from a province like that, us Sask boys have to look out for one another and I guess he's forgotten that."
Milan Lucic was bit more sentimental about his role. "If I would've known that 2011 was the only time in my career I would win the Stanley Cup, I would have cherished it more" he lamented.
Ryan Nugent-Hopkins was oddly silent throughout the reveal. When pressed for a response, he sadly whispered, "I wish Taylor was here."
We reached out to Mike Babcock, who is enjoying his retirement coaching the Maple Leafs. He said that the Oilers better "watch out," as they have a 14-year-old prospect being prepped for Leafs Captaincy. This unknown prospect is expected to make his debut alongside Auston Mattews and the rest of the team in December.
With the regular season opening on October 12th, the Oilers are going to be the team to watch. With new talent and direction, fans are thrilled for Connor McDavid to lead the team to next year's first overall draft pick.