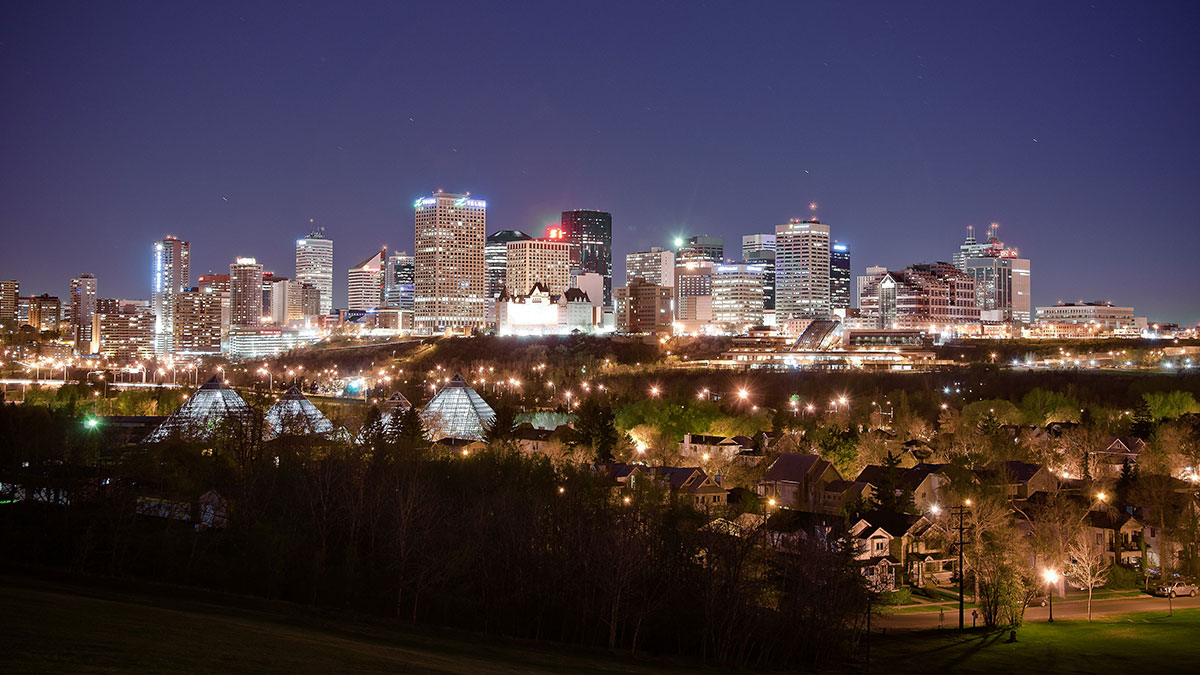 Prism by the University of Alberta's Department of Music
Winspear Centre (4 Sir Winston Churchill Square)
Sunday, October 16 at 3:00 p.m.
$20 Adults; $10 Students/Seniors
Tickets available at the door (30 minutes before performance)
If you're not doing anything this Sunday and you're interested in everything from saxophone and trombone solos to West African music, check out Prism and its featured 200 performers.
The University of Alberta's Department of Music is putting on its biggest concert of the year this weekend. Prism will include the symphonic wind ensemble, the symphony orchestra, the concert choir, and the madrigal singers, among others. The concert is intended to have the effect of virtual seamlessness, with little or no break between each piece.
"The idea of Prism is no applause during the two halves, going from act to act to act," says Angela Schroeder, one of the concert's producers, the director of the symphonic wind ensemble, and conducting instructor. "Not breaking the energy is what makes it a special concert."
DEDfest
Metro Cinema (8712 109 Street)
October 18 to 23
$60 for six pack passes or $129 for a festival pass
If The Gateway's "What to watch this Halloween" list didn't do it for you, check out DEDfest at the Metro. This ninth annual international genre film festival features a bizarre array of action, horror, thriller, and science fiction films. The festival kicks off on the 18th with James Bickert's 70s cinematic-style film about rival biker gangs Frankenstein Created Bikers. It continues with Minutes Past Midnight, a terrifying display of cannibals, demons, monsters, and madmen; Antibirth, a hypnotic, drug-induced tale of an immaculate conception that may or may not arise as a mysteriously grotesque illness; and Sadako vs Kayako which shows audiences vengeful forces Japanese folklore as seen through The Ring and The Grudge. If horror is your thing, then I'm sure you'll find a film at DEDfest that will tickle your twisted fancy.
LIVENATION.COM Presents The Strumbellas 
Winspear Centre (4 Sir Winston Churchill Square)
Thursday, October 20 at 8:00 p.m.
Tickets ranging from $28 to $32.50 (https://tickets.winspearcentre.com/event/performance/5454)
Remember that catchy song "Spirits"? Well, the Canadian indie rock/folk band who created that song are coming to Edmonton this Thursday. If you're a fan of live music, a fan of The Strumbellas, and kind of tired of attending concerts at The Needle (because does Edmonton even have other music venues?), get your tickets to the Winspear Centre. And don't worry, you'll hear more songs from their most recent album Hope than just that song that's overplayed on Sonic.