Turpin: Students will have to pay for 2017-18 tuition freeze if university isn't compensated for inflation
Jamie Sarkonak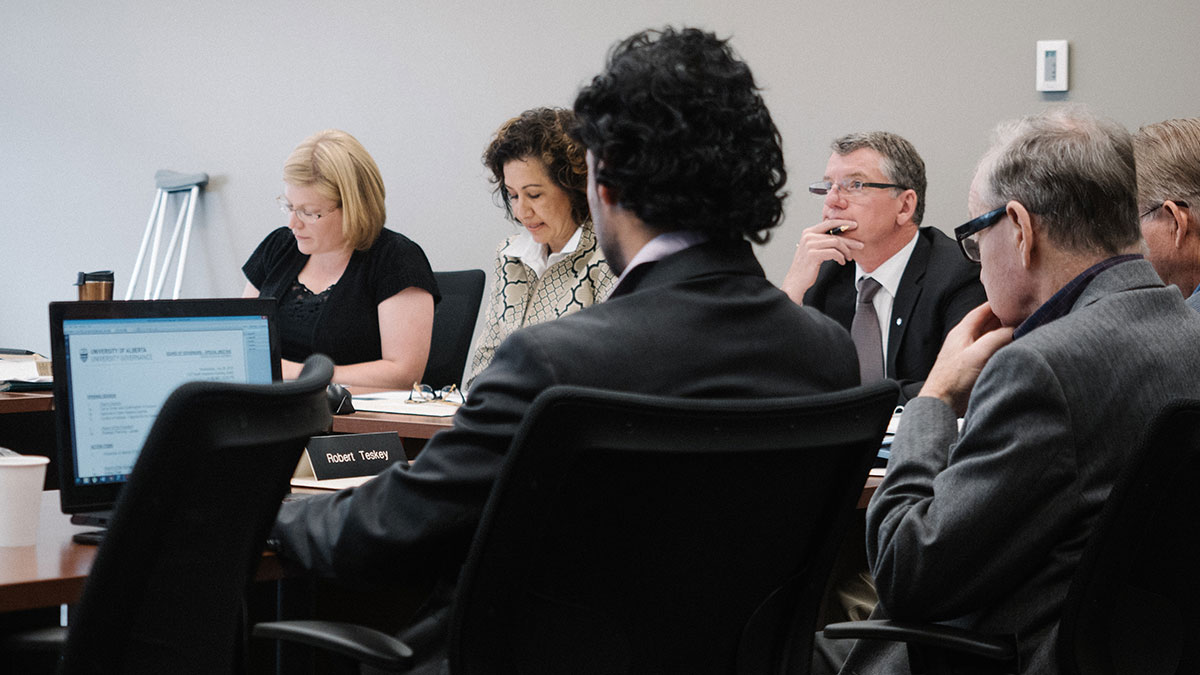 While students rejoiced Wednesday after learning that tuition isn't going up next year, university officials are bracing for the consequences.
President David Turpin said he was "very concerned" that the tuition freeze was not accompanied by any compensatory funding in Friday's University of Alberta Board of Governors meeting. Vice-President (Finance and Administration) Phyllis Clarke added that if nothing is given to make up for inflation, the university will face a 0.5 per cent cut in next year's budget.
"If public policy is to reduce tuition, that's fine, but there's a cost and someone has to pay for it," Turpin told the board. "It's either the students, in terms of fewer sections, bigger classes, and less programming; or it's the taxpayer. But somebody has to pay, so we will pay."
The university had also been anticipating an increase in mandatory non-instructional fees and market modifiers, which are fees charged on top of tuition. These too were frozen by the NDP last week.
Over the past decade, tuition has gone up a total of four per cent, with small increases being made to offset inflation. When a two-year freeze was announced by the New Democrat Party in 2015, Albertan universities were given a total $16 million to make up for what would be lost.
International student tuition still remains unfrozen. Due to international costs, students from abroad are paying roughly $24,000 this year depending on their program — and this number can be increased in the future. Turpin said that international tuition brings in an annual $100 million to the U of A. He further said that the university wants to attract international students for "pedagogical reasons," but also said he was "basically very happy international tuition wasn't capped."
While Minister of Advanced Education Marlin Schmidt said that the provincial government is working to create a funding model for universities that works in the long term, he plans for it to be in place by the 2018-19 academic year. He told the Edmonton Journal on Friday that no funding decisions have been made, but that the NDP is "committed to stable, predictable funding for our post-secondary institutions."
Turpin still cautioned that freezes are "unsustainable" and added that once they end, tuition to be difficult to manage.
"The government has made it very, very difficult for themselves," he said. "If you roll this forward another year, it becomes politically far more difficult to get out of a freeze.
"It's never been pretty at the end of a freeze, and the longer the freeze, the uglier it is."