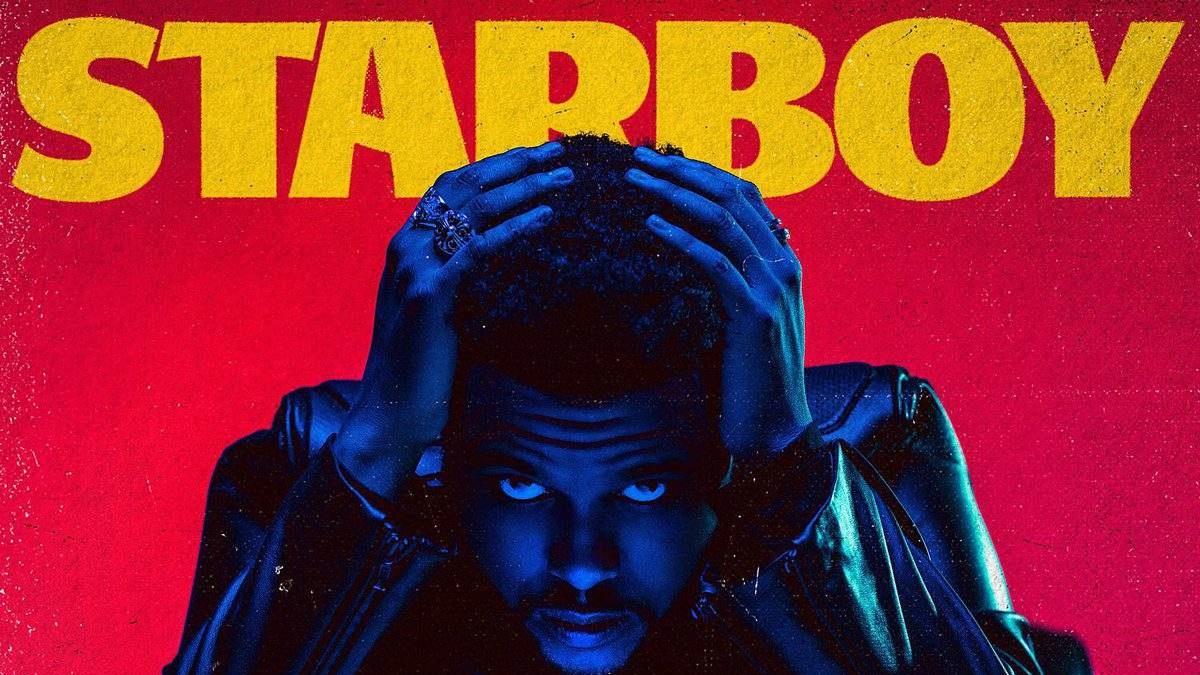 The Weeknd
Starboy
XO / Republic Records
https://www.theweeknd.com
When Abel Tesfaye, aka The Weeknd, chopped off his signature hairstyle, adoring fans were perplexed (and, in my case, heartbroken). Loyal and casual listeners alike speculated about the coming changes this move would reflect in his music. Anxiously waiting for Starboy to drop, there was one question on everyone's mind: new hair, new Weeknd?
With the release of lead single "Starboy" in late September, the hinted-at changes seemed all but certain. The song's Daft Punk feature foreshadowed a techno/electronic spin that would surely permeate The Weeknd's newest music, and then came the song's music video — the first shocking seconds showing new Weeknd killing old Weeknd.
As it turns out though, new Weeknd might look a lot like old Weeknd, just with a new haircut. While smashing trophies and framed records singing "house so empty, need a centrepiece" and "look what you've done, I'm a motherfuckin' starboy," his tone of contempt gives it away. Tesfaye remains haunted by his conflicting feelings of resentment and yearning for a lavish lifestyle. Although new tunes may consist of more electronic and auto-tuned sounds, just like last year's Beauty Behind the Madness and his past albums and mixtapes, Starboy retreads on Tesfaye's struggles with fame, sexual experiences, and habitual drug use.
Looking past the first single, "Rockin," and "Secrets" clearly establish what is supposed to be the "new Weeknd" — electronic and club-focused with spacey, pulsing backbeats. But this isn't a major surprise as Beauty Behind the Madness dabbled in similar production, especially in pop hit "Can't Feel My Face." As well, the overt references to sexual behaviour and unfaithful lovers in these songs are trademark Weeknd. He even incorporates his signature contrast of upbeat melodies with dark lyrics.
The biggest surprises on Starboy come with the harsh, cacophonous composition of "False Alarm" and excessive autotune (*cringe*) in "Sidewalks." Tesfaye's crooning, Michael Jackson-esque falsetto is exchanged for screaming, Future-like vocals. By this point in the album, Trilogy fans likely checked out. But it's important to appreciate The Weeknd's ability to beautifully combine women, drugs, and fame into a cohesive message. Even among the unconventional sounds, he's able to comment on fame and materialism, and it's an element of his songwriting that even Trilogy lovers have to admit shines through in Starboy.
At about the halfway point, the album takes a romantic turn and the much-loved, softer Tesfaye takes over (and absolutely kills it). The effortless transition into "True Colours," and the chemistry with Lana Del Rey's interlude are just the beginning. The back to back presentation of "Nothing Without You," "All I Know," and "Die for You" is smooth and sexy. This section of the album quite clearly caters to fans who fell in love with ballads like "What You Need" and "Earned It."
In a recent interview with Beats 1, Tesfaye himself highlights the importance of catering to his supporters — outlining how he balances risky, mainstream tracks with classic Weeknd to give fans what they want. As well, referring to Starboy as the next chapter in the saga followed by his fans, he emphasizes how much thought he puts into the flow of his albums as fans consume them.
Up until this album though, The Weeknd has been a mysterious enigma in the music world. He rarely agrees to media profiles and stands by his philosophy of "mystery makes everything sound better." With the release of Starboy, Tesfaye has more willingly stepped into the spotlight on social media and even intimate interviews.
But he definitely hasn't forgotten what makes him The Weeknd. Ending Starboy with "I Feel It Coming," Tesfaye rediscovers his Michael Jackson side. The sexually charged closer reminding all of us listening that while the old Weeknd, drugs, mystery and all, is still in there — the shadow he's hiding in is that of a new, risk-taking Weeknd.