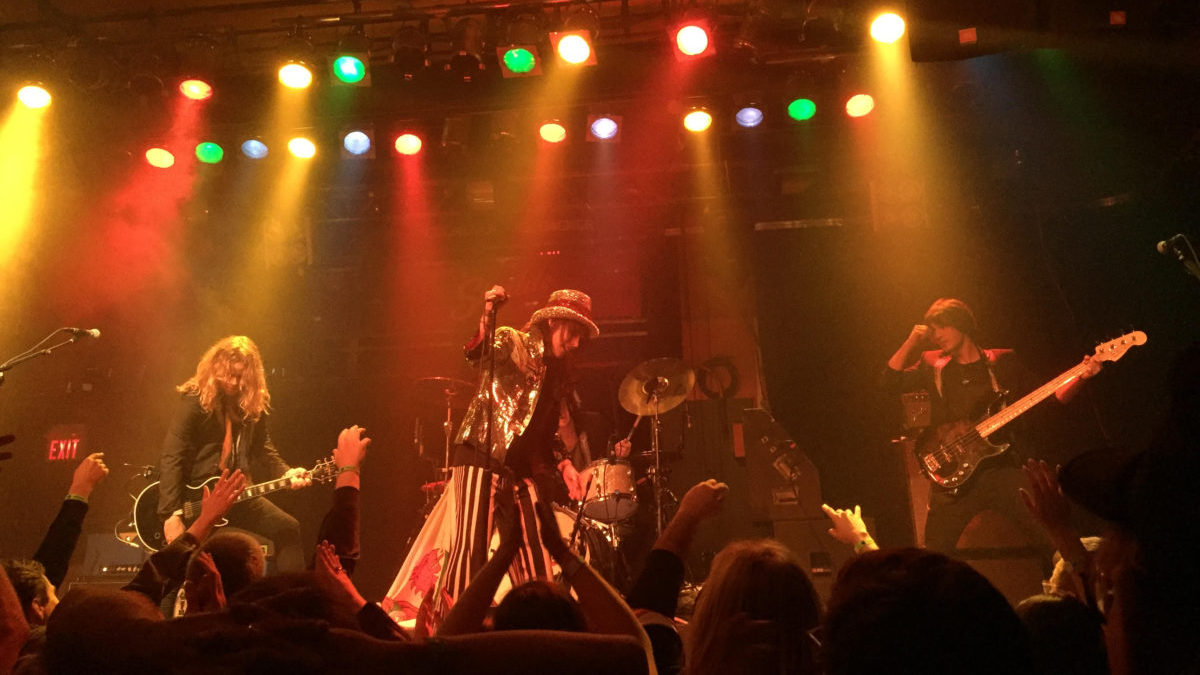 The Struts
November 12
Starlite Room
http://thestruts.rtouring.com/
A sparkly velvet and sequin-filled dance party took over the Starlite Room on Saturday night, thanks to British glam-rock group The Struts.
The intimate venue was already packed as opening band, The Provincial Archives, readied the crowd with their smooth indie feel, adding hype to what was anticipated to be a glamorous night. Nothing, however, could have prepared the audience for the spectacle they were about to witness.
The main event opened with "Put Your Hands Up," and from the moment lead singer, Luke Spiller, strutted (there's no other way to describe it) onto the stage in his gold sequinned jacket and matching pants, he didn't stop giving the Edmonton crowd his all. By the third song, Spiller proved to be a dancing machine as he tore his way around the stage, never missing a beat. His long black hair was drenched in sweat, but most importantly, his gold face of glitter remained intact.
Within minutes of the show starting, Spiller had the crowd dancing in the palm of his hand. The frontman had a stage presence so strong even the flowing velvet top he used for outfit number two — with sleeves so big he could have taken flight — wasn't a distraction from his performance. Spiller weaved across the stage, showing off the signature rolling R's in the intro to "Dirty Sexy Money" that he's become known for.
The group came back for two single song encores. The first was an acoustic version of "She Makes Me Feel Like," where Spiller encouraged the crowd to take the reigns and lead the band through the upbeat lyrics. Coming back for encore number two, Spiller emerged in his third and final outfit, complete with a bedazzled top hat. He embraced the role of circus ringleader (in his sequinned jacket and striped pants) in this moment, exercising the full extent of his crowd control. Getting the crowd to go completely silent, he ordered everyone down to the ground and to all jump when the beat dropped. The anticipation for the jump was built as the band fed into it with "Where Did She Go." Only one (very intoxicated) person couldn't contain their excitement and jumped too early — that's pretty good for a full venue.
Perhaps the best part of the night however, was experiencing how humble The Struts are. The band stayed outside the venue afterwards, taking pictures with fans, sharing smokes, and encouraging conversation. We saw Spiller smoking on the steps of the tour bus in front of the Starlite Room and he waved me over to talk for a bit. This is where I learned a fan had gifted him the bedazzled hat that had closed the show.
The Struts put on a sparkling, glittering show which overflowed with '70s rock vibes, one that left the crowd wanting to "Kiss This" over and over again.