U of A hosts k-pop, taekwondo performances for Korean Cultural Festival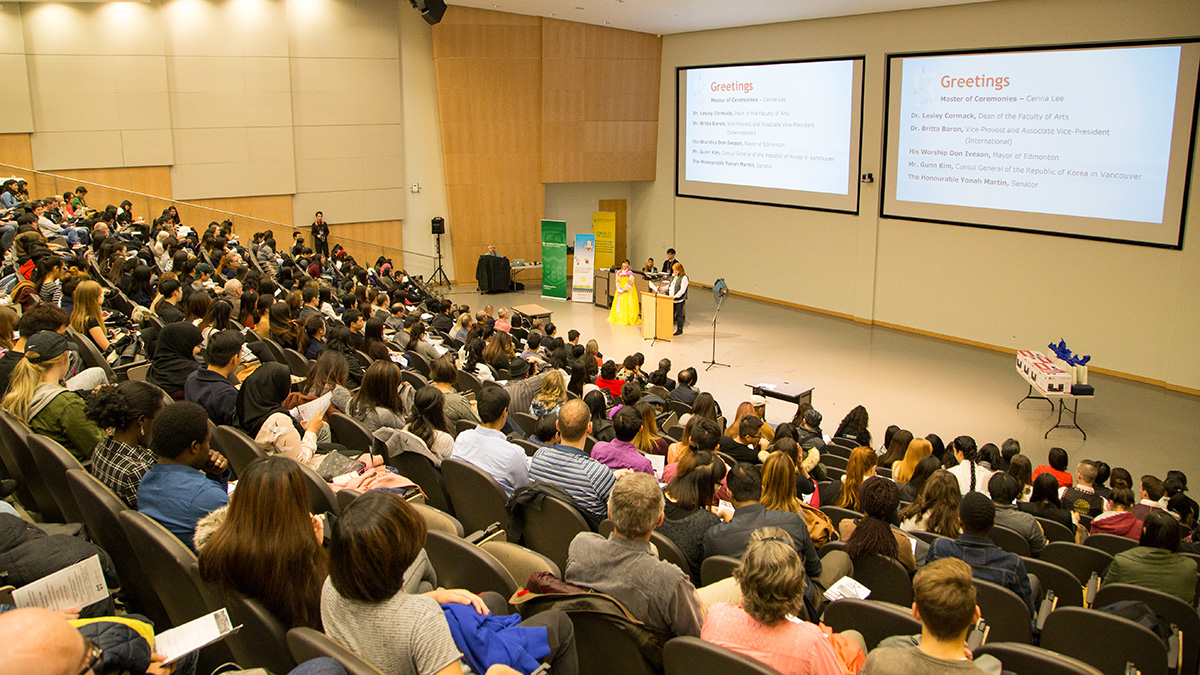 The Consulate General of the Republic of Korea paid a visit to the University of Alberta's third annual Korean Cultural Festival last Friday.
Hosted by the Department of East Asian Studies and the Faculty of Arts, the festival brought 700 attendees to the Centennial Centre for Interdisciplinary Science on November 4. Leaders from Edmonton's Korean community joined students and faculty to celebrate the rich and vibrant culture of Korea. Cerina Lee, a festival organizer and student in the School of Public Health, said the evening gave the university community a chance to experience Korean culture beyond k-pop.
"All these people that we might not have even met came together to share food and entertainment," Lee said. "I think that's what culture is: a sense of community and belonging."
Festival performances included traditional drumming by the Edmonton Samulnori Drumming Team and KoRock Drumming Team, a play by Korean students, taekwondo by Jeon's Traditional Taekwondo, and a k-pop dance performance by Convergence Dance Crew. All performances earned applause, and the k-pop performance had the audience dancing in their seats.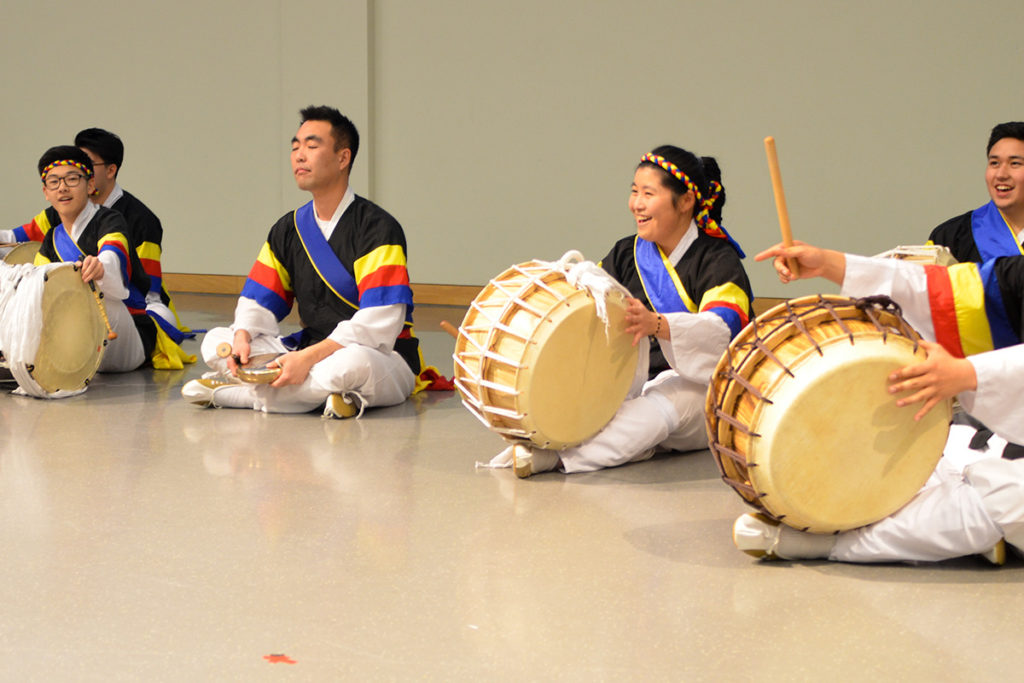 Opening remarks by Dean Leslie Cormack, Mayor Don Iveson, and Gunn Kim, Consul General of the Republic of Korea in Vancouver addressed the importance of culture to the university.
"Many cultures can collide in that very Canadian way that is all about inclusion, and moving past tolerance into celebration, into co-creation into mutual respect," Iveson said.
"When you see the taekwondo moves, they're not only moves — there are stories behind them," Kim said. "Dance music is not all we have."
Lee said that other cultural bridging projects have aimed to educate students at the university as well, such as TurbanEh!, a turban-tying event hosted by the U of A's Sikh Students' Association to teach students about Sikh religion and culture. Cultural bridging events allow students to share "not just culture but sharing the culture and celebrating the culture is the beauty of it," Lee said.
High-achieving students were awarded for their performances in speech contests for KOREA classes. Winners included Yichen Zhou (at the novice level), Kris Ng (at the beginner level), Guangyan Lee (at the intermediate level), and Fengjing Chen (at the advanced level).
The university currently has 897 students enrolled in Korean language classes, and more than 200 students are on waitlists. Lee said the East Asian Studies' Korean program is one of the fastest-growing Korean programs in Canada.
Lee said she hopes the festival will be "even bigger" in 2018, and that the festival organizers continue to build partnerships between the university and Edmonton's Korean community, and between Canada and Korea.