Spending the night with Naked Girls Reading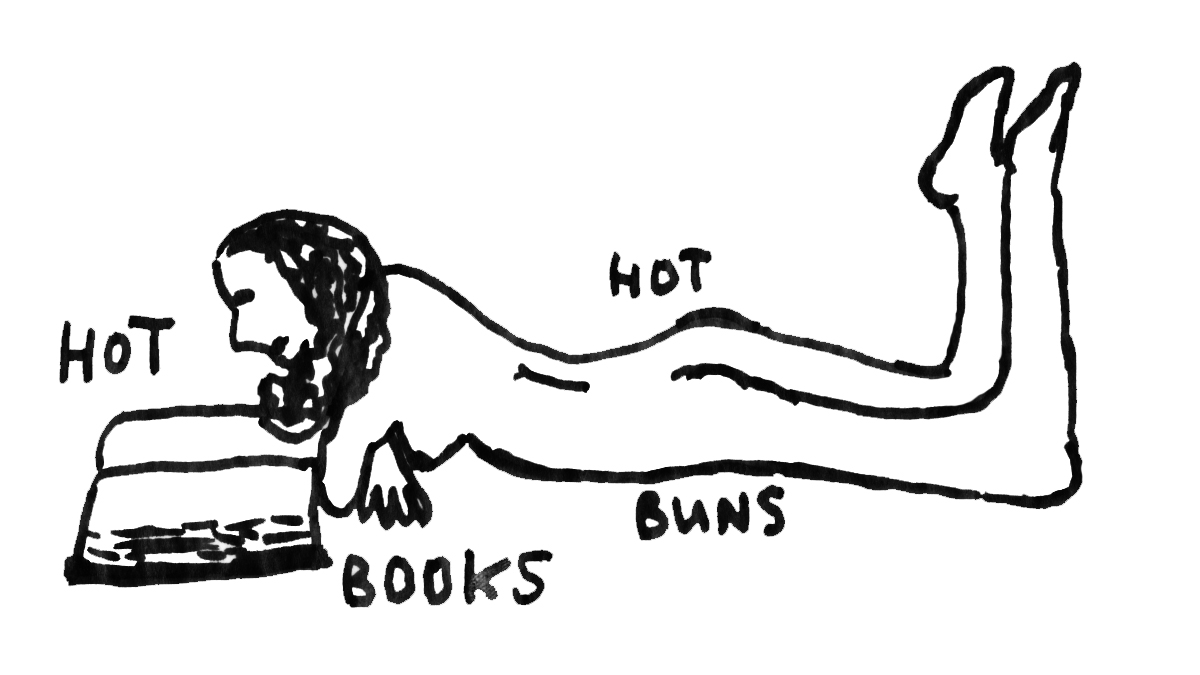 What: Naked Girls Reading
Where: Brittany's Lounge (10225 97th street) 
When: November 8th
Tickets: $20 at the door
https://nakedgirlsreading.com/
While most of the planet was fixated on social media, awaiting America's looming presidential election implosion, I was watching naked girls read.
On November 8th, Brittany's Lounge in Edmonton hosted 2016's final monthly performance of Naked Girls Reading — and it was exactly as advertised. Three nude performers sat on the venue's stage and read various passages from works of literature featuring themes of drug-fuelled nights and tales of recovery. The event was in recognition of "National Addictions Awareness Week" and, of course, the beauty of the female body.
Naked Girls Reading was the love child of Franky Vivid and burlesque showgirl Michelle L'amour. Their creation spawned in Chicago in March 2009, and by the end of 2015 performances had disseminated to 25 international cities — including Edmonton. Brittany's Lounge first featured Naked Girls Reading in May of 2015. They've had monthly themed readings since then, and will continue to host performances in 2017.
The audience's attention last Tuesday night was easily apprehended when the curtains were drawn open and the evening's host LeTabby Lexington, wearing a white burlesque corset, introduced the nude performers Tyler Rose, Kitty Prrrv, and Kitty Hancock. Between the nudity and the names, the puns were simply writing themselves.
The evening's readings were a form of performance art I could get behind. The show was split into two acts with a brief intermission to allow for a cigarette break, drink refills, and chance to process all the visual and literary stimuli. Some of the best readings were passages from Doors of Perception written by the mescaline-consuming philosopher Aldous Huxley, Requiem for a Dream from the obscene mind of American author Hubert Selby Jr., and Fear and Loathing in Las Vegas by the godfather of gonzo journalism, Hunter S. Thompson.
The newest reader, Tyler Rose, stole the show with her reading of Dr. Gonzo and Raoul Duke's infamous encounter with ether in Las Vegas: "What's happening here? What's going on? Then you hear yourself mumbling: 'Dogs fucked the Pope, no fault of mine. Watch out!…Why money? My name is Brinks; I was born…Born? Get sheep over side…women and children to armored car…orders from Captain Zeep,'" Rose's beautiful locution of the notorious passage from Thompson's novel drew attention away from the bare breasts and caused the audience (and performers) to erupt in laughter.
The evening was everything it needed to be with its theme of literary passages and professional female nudity. The organizers of Naked Girls Reading are certainly correct when they claim, "you can't spell Literature without T and A!"