November Photo Essay: The Bears Win on 35MM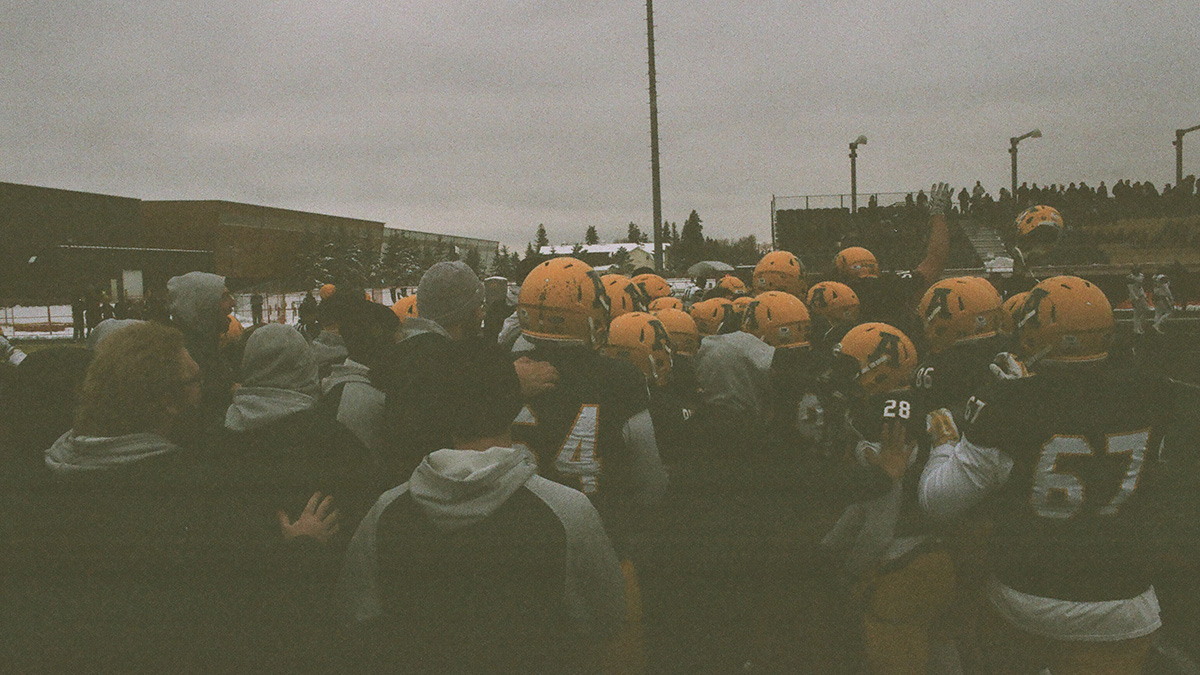 This is an expanded version of the photo essay from the November issue of The Gateway Magazine.
---
Over a year removed from their last win, the Bears took the gridiron against the Regina Rams on October 15th, 2016. I came strapped with my grandpa's Chinon CE-4 (an old 35mm camera staple from the 1980s) and 3 rolls of film. Struggling to shoot through most of the game, the Bears just so happened to pull away with a one-point victory, the only win they would secure in the 2016 season.