When 'Old' East Asian musical instruments meet 'New' Western technology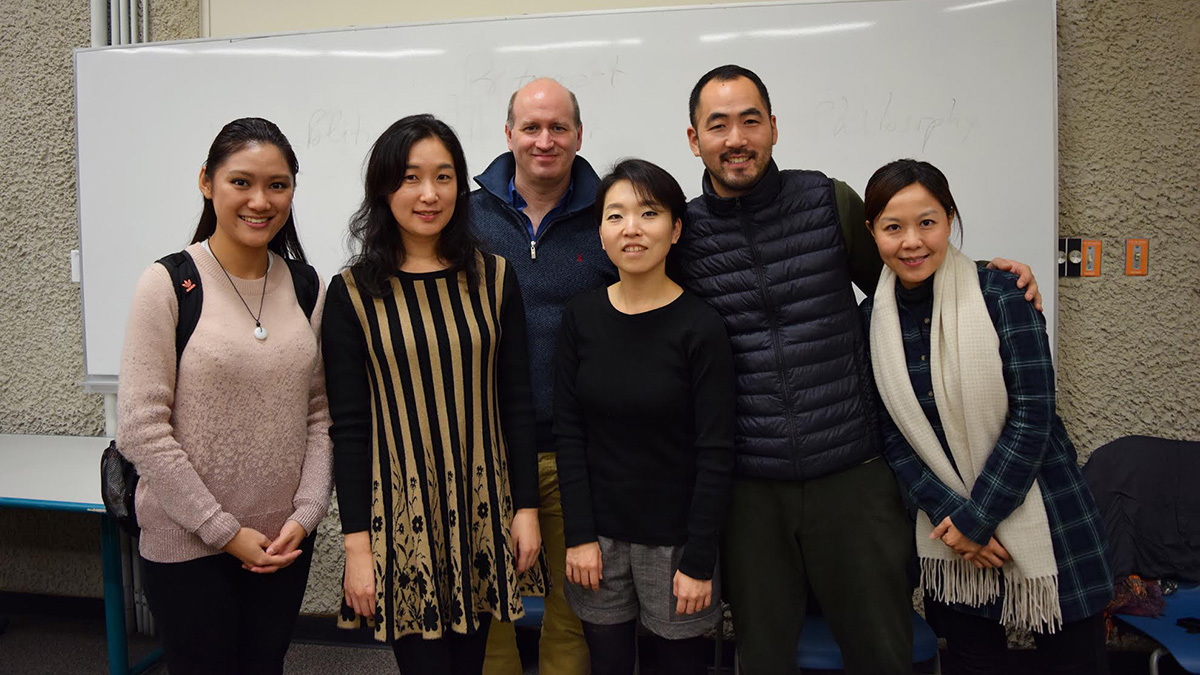 What: PAN Project Ensemble concert
When: Friday, November 25 (Pre-concert talk 7pm; Performance 8pm)
Where: Convocation Hall
Tickets: Free
What is the first word that pops into your mind when you think of East Asian music? Ancient? Traditional? Mysterious? Exotic? What will be played in this Friday's PAN Project concert at Convocation Hall is all of these and much more.
The PAN Project Ensemble was formed by Korean piri (a Korean oboe) master gamin, and American composer, Chinese guqin performer, and University of Alberta instructor Dr. Jeff Roberts. The two founded the ensemble as a way to make music based in East Asian traditions while creating a modern, global intercultural sound. Together, along with members Woonjung Sim (playing Korean Janggu, buk), Ying-Chieh Wang (erhu), and Kaoru Wantanabe (Japanese shinobue, noh kan, taiko), the ensemble will present a free concert Friday night, and host a pre-concert talk about East Asian interculturalism.
The evening's performers are highly revered in each of their respective fields. Gamin is one of the most celebrated piri, taepyeongso (Korean traditional oboe family) and saengwhang (ancient wind-blow instrument) performers in Korea today. Wantanabe is a top Taiko drum master, a master of Japanese flutes, a Jazz flutist, and has collaborated with ensembles such as Yo Yo Ma's Silk Road Ensemble. Dr. Roberts, aside from instructing in the U of A Department of Music as well as East Asian Studies Department, is a composer as well as an improviser, whose compositions have been performed in the US, Europe and Asia. Sim is a percussionist who has been recognized for her excellent musical talent and accomplishments, including being the winner of World Music Award (2009) and Experimental Spirit Award (2010) of the 21st Century Korean Music Project Competition organized by Korean government. And Ying-chieh is considered the most celebrated Erhu player of her generation with a repertoire including traditional Classics, contemporary compositions and crossover productions.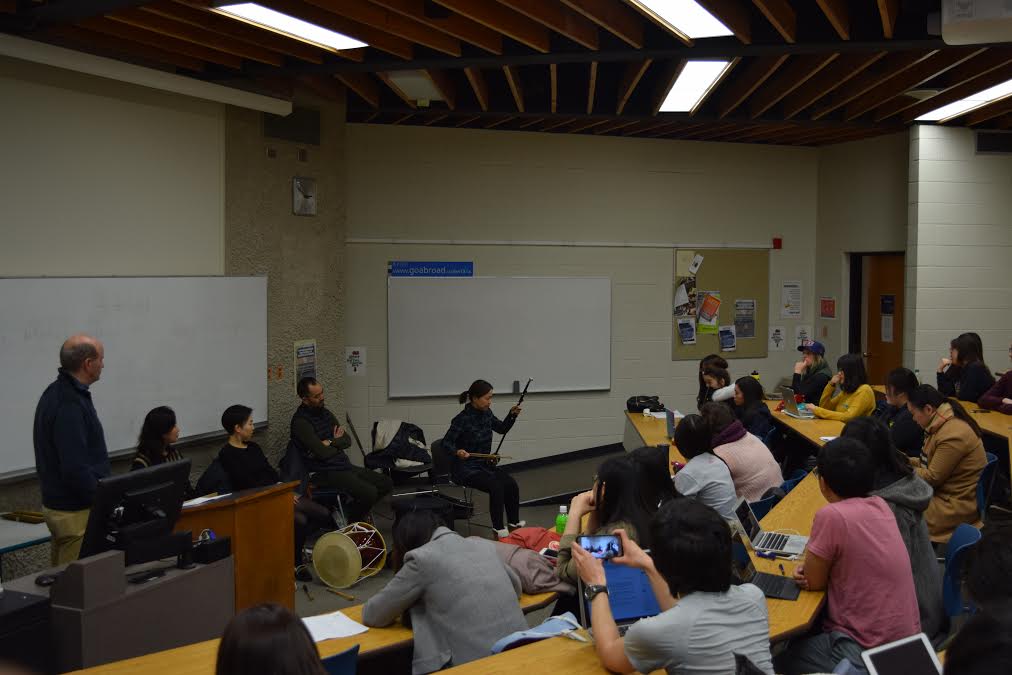 China, Korea, and Japan have an abundant history in cultural exchange, and cross-cultural communications. It's this intercultural history in East Asian traditions that PAN Project attempts to consider in a current day global context. PAN Project develops their music by starting with music from one East Asian culture, Japan for example, and trying to find connections with the melodies and instruments of Korean and Japanese culture, to bring all three together, rather than focusing only on western sounds.
"Nowadays in the western countries, for example in North America, when East Asian musicians play with the western players, the direction of the improvisation tends to head more in a direction to the West," says Dr. Roberts. "PAN Project endeavours to direct the focus of their improvisations to the music languages of East Asian cultures."
The world-class musicians of PAN Project Ensemble have already arrived on the University of Alberta campus for their week of residence, already weaving cultural histories of China, Korea and Japan through Western improvisation and technology.