School, sustainability, and style: Student research project tackles clothing disposal in Edmonton
Raylene Lung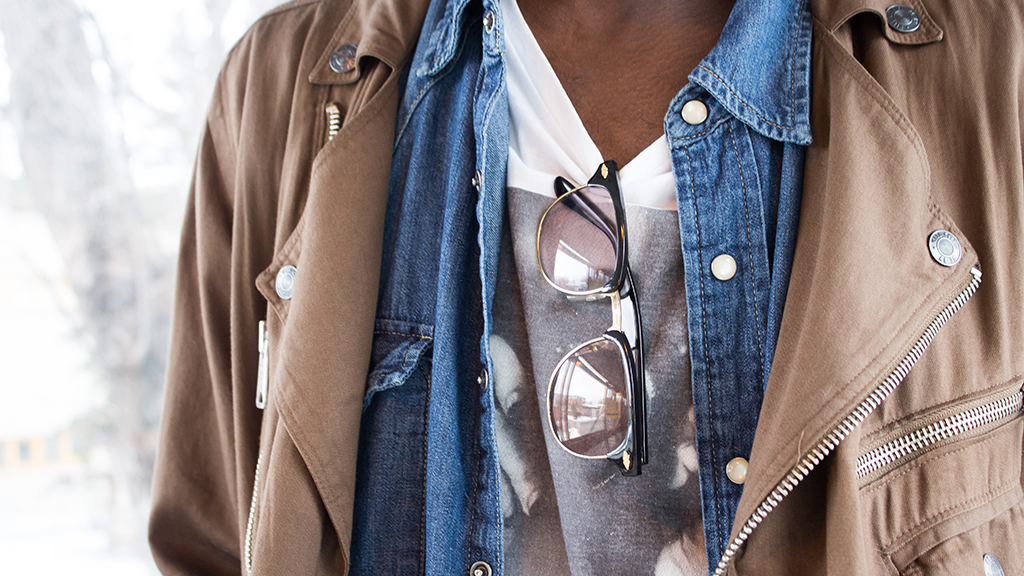 Fast food is a dietary problem in North America, but so is fast fashion.
To address a culture of cheaply-made, non-durable clothing, second-year Human Ecology student Lauren Degenstein is surveying how Edmontonians get rid of their clothing, and what their options are for disposal. At the moment, most clothing that doesn't go to charity is sent to landfills, textile graders, and other countries.
Degenstein hopes her research will change Edmontonians' perceptions and educate them about their options for clothing disposal in the city, which may include textile recycling or helping people to better understand how to donate clothing.
"The main root of the problem is fast fashion," she said. "Everything is made so cheaply and with a goal of 'let's just sell it.'"
Degenstein also plans to study how secondhand stores decide what clothing to keep and where they send clothes that don't make the cut.
During the summer, Degenstein began working under a scholarship with human ecology professor Rachel McQueen for a study on odours. With McQueen's support, Degenstein then pursued her own research project, inspired by readings and documentaries about sustainable approaches to textiles, such as making clothes out of bacteria.
Shopping should be an investment, where consumers spend more money on ethical, good-quality clothing, Degenstein said. With her research, she intends to show how many shoppers in Edmonton cave to fast fashion purchases.
"You definitely (have to think) more about the impact of what you buy and then (decide) based on that," she said.
Degenstein aspires for her survey to change Edmontonians' mindset in terms of buying clothes, and encourage them to consider reuse, clothing swaps, and consignment stores when getting rid of clothes.
"Even if education would help a few people in the grand scheme of things to maybe think twice, that's a little change that may be able to become something bigger," Degenstein said.