Opinion
The Student Driver: 2016 Subaru Impreza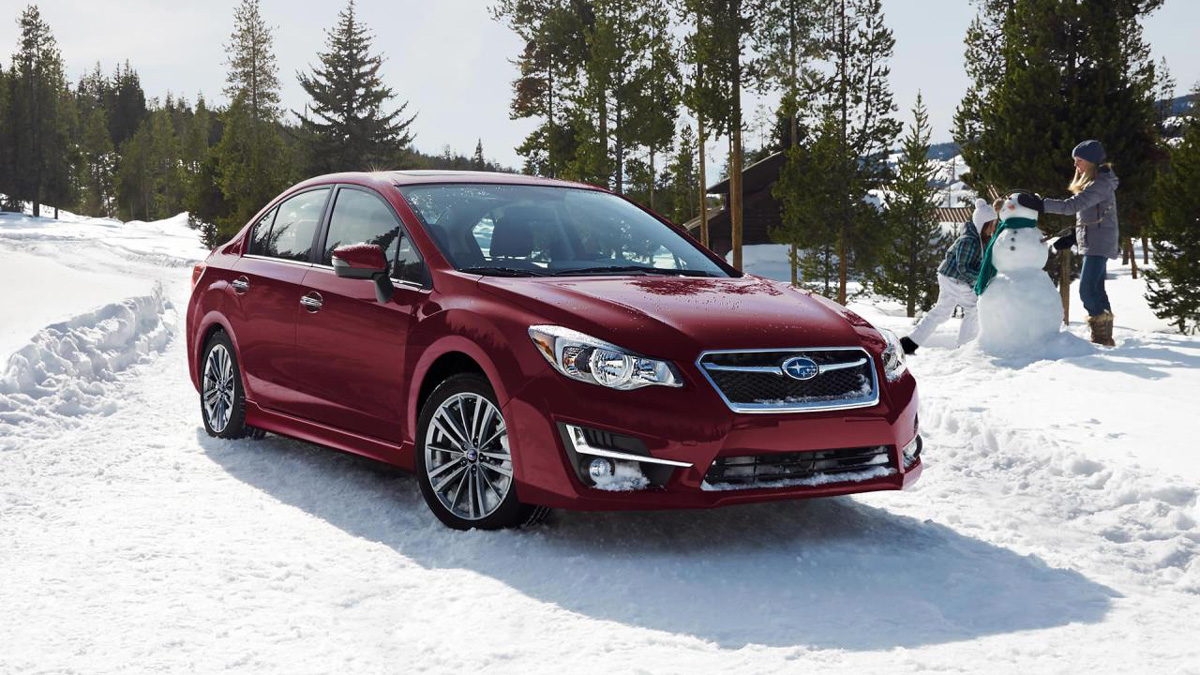 If I were to sum up the Subaru Impreza in three words, they would be "substance," "over," and "show."
Continuing on the bang-for-buck theme, the Impreza is a fantastic choice for a student looking for a feature packed, high value car. For around $27,000 all in, you get a well-built car that provides plenty of space and a good resale value when you decide to trade it in down the road.
The first thing you notice when you pop into the driver's seat is the fantastic visibility on the road, as the dash sits much lower than its competitors. The front seat is comfortable on the neck and shoulders but lacks the side extensions that hug your body. Despite being only a mid-sized sedan, there is plenty of leg and head room — you do not feel squished at all. Everything is easy to reach and the buttons are of high quality. Subaru has been knocked for its lacklustre interiors during the last decade (they used a lot of black plastic, and we all know how I feel about black plastic).
While it may not have the prettiest interior, the Impreza's cabin is highly functional, giving buyers an AM/FM Radio, CD Player, and Bluetooth Connectivity that is plenty for the price point. It may be boring to look at but it works, and that's what matters. The rear seats fold down, and you can fit a bike inside but you would have to take off the front wheel. When you start the car (no push buttons here) it's quiet even with a cold start.
Steering is heavier than most cars in its class, but once you start rolling you realize why. The car feels as planted as a Mercedes Benz, it's like you're surgically attached to the pavement. Subaru's signature four-cylinder boxer engine is an absolute dream, purring satisfactorily at any speed. When you drive the car it points well and for lack of a better image, rides like it's on rails.
Although high-speed merging can unearth some vague steering characteristics, body roll is kept to a minimum and you're confident the Impreza will go where you want it to. The Asymmetrical-All Wheel Drive is fantastic — and comes standard! It works quietly behind the scenes, processing the road hundreds of time a second. It works so well you don't even know it's there as it juggles power between all four wheels all the time to keep the ride compliant and to prevent slippage. When I took the car on a windy gravel road it drove as if I was on a tarmac, and the turning radius feels as tiny as a Smart Car.
The Impreza absorbs the bumps on the road like a champ and recovers extremely quickly if you hit a pothole. When I felt the wheels slip a bit on gravel the AWD immediately recovered the traction, which is great for driving confidence in the snow and ice. The only negatives were the underpowered four cylinder, naturally aspirated engine that put out a relatively paltry 148 bhp and 145ft/lb of torque at 4250 RPM.
The Impreza sometimes struggled to pull its 3200lb weight on the freeway, and the slightly spongy brake pedal was positioned slightly too far to the left for my taste. It isn't the quickest car, with a 0-60km/h time over nine seconds, but the Continuously Variable Transmission is fantastic with good throttle response that doesn't make the car feel like a rubber band when you press on the gas.
Fuel efficiency is also stellar at 8.5L/100km city, 6.4L/100km highway for a combined 7.6L/100km. The car is extremely safe with a high tensile steel reinforced cage. It has seven airbags (Driver and Passenger, Side, Knee and Roof) standard, four-wheel ABS and a five-star safety rating in all categories from the IIHS. In the case of a collision the boxer engine is engineered to detach from the transmission and slide under the car, protecting the driver from more serious harm. The car comes new with a 3 year/60,000km bumper-to-bumper warranty and a 5 year/100,000km Major Components Warranty. There have been countless Imprezas that have been on the road for over 15 years and 250,000+ km.
The Impreza is an impressive package that offers great ride handling, good fuel efficiency, plenty of space, high resale value and significant longevity. In my opinion it is one of the best vehicles for sale for its price and will serve you well as a daily driver for the many Edmonton winters to come.
I drove this car at City Subaru on 17708-111 Avenue, the staff there are knowledgeable and willing to book a test drive. Find them online or go in store to take a look at the Impreza for yourself.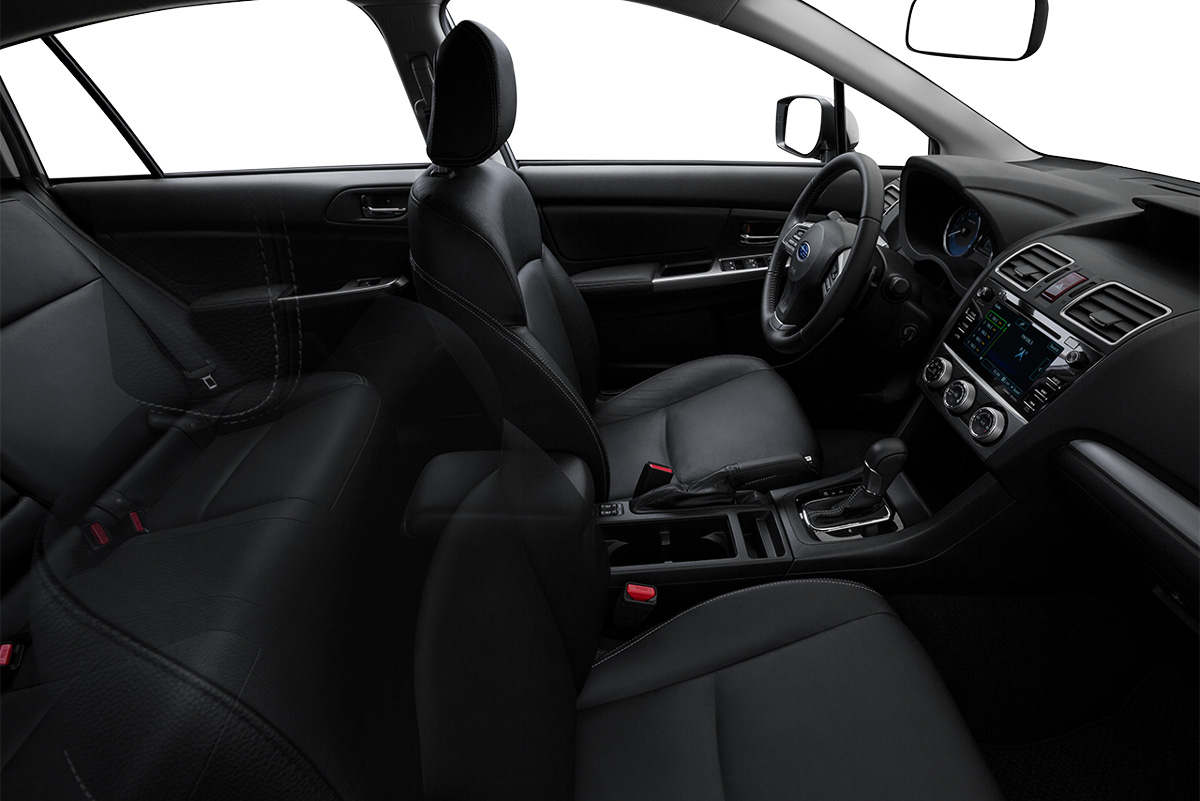 Final Score: A- (Editor's Choice Vehicle for 2016-2017)
Ratings:
Exterior: B+
Subaru has always been a "love-it-or-hate-it" affair in the exterior department. Some like its blocky nature while others think otherwise. Let's be clear, this isn't a car you buy to show off. It's a car that works and works well. Personally, I like the look but I am told it will be totally refreshed for the 2017 model year.
Interior: B
This isn't the place where the Subaru Impreza shines. It's pretty simple and it's starting to get a bit dated. Nevertheless, it works well and when you're driving you won't notice it as your eyes should be on the road. The seats are comfortable but don't hug your body the way some other cars do. Road visibility is fantastic though.
Handling: A-
For the price this car is fantastic and the handling is solid, planted and meaningful. While the car isn't a "sporty" car that's a load of fun to drive, it handles confidently for what it's meant to do: be an everyday driver. Its Boxer engine and Asymmetrical All Wheel Drive lend lots of confidence on the road. Also the new CVT makes the car super fuel efficient.
Value: A+
The value of this vehicle is probably one of the highest in the industry. It lasts forever, has a good warranty, and holds its value well. You can't go wrong here.
Safety: A
Seven airbags, four-way ABS, AWD as standard, reinforced steel crash cage, five-star IIHS safety rating, this thing is as a safe as the laws of physics allow it to be. Subarus have been in serious crashes and are known for keeping the driver and passengers safe during those harrowing times.
Conclusion:
This car is fantastic. If you want a commuter, you won't be disappointed with this vehicle. It drives well, is safe, has great fuel efficiency and lasts forever. If I were looking for a new vehicle on a constrained budget, I would be hard pressed to find a better car.