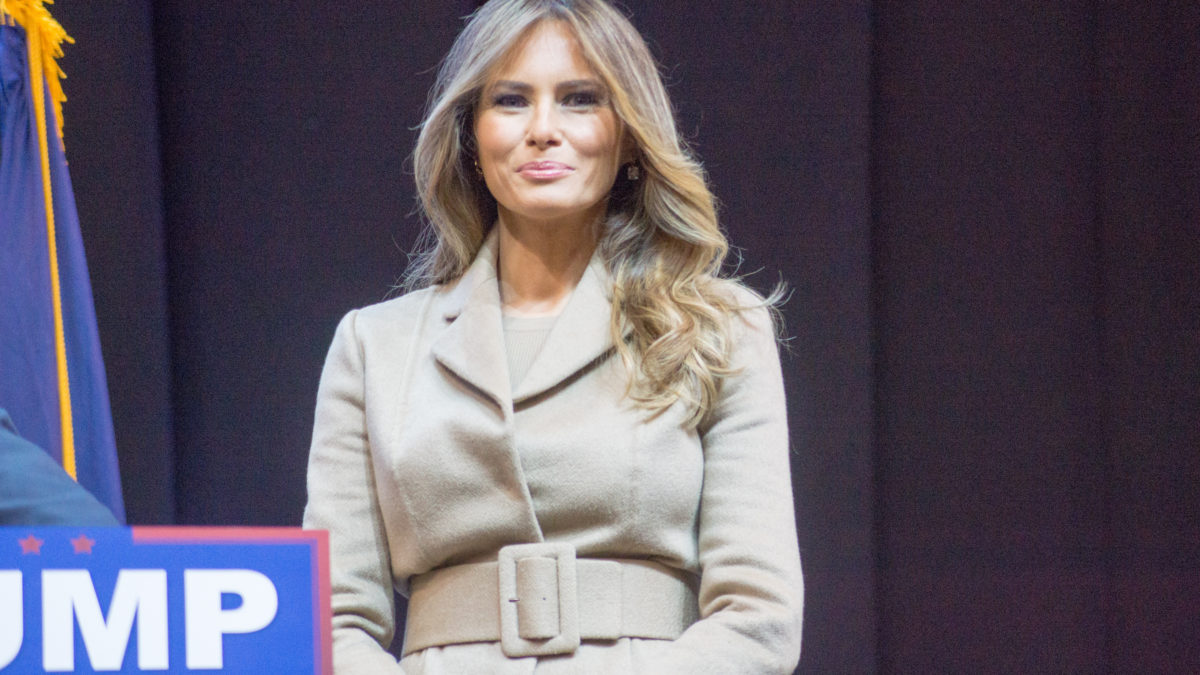 The relationship between fashion and politics is rarely in the limelight. But, in the wake of Donald Trump winning the election, designers are sounding off on whether the publicity of dressing Melania, the future FLOTUS, is worth compromising their political views.
In the age of skinny jeans and Uggs it's easy to forget that fashion represents more than getting dressed in the morning — it can be and has been used as a revolutionary form of self-expression. For the designers behind the clothing, this is even more the case. As part of the creative process, they often have a strong vision of who their customer is and what they represent. Despite this, disagreeing with Trump politically is one thing, but refusing to dress Melania is arguably a lost cause. After all, on November 8th America chose Trump—no form of protest can change that.
At the forefront of this argument is French-born designer Sophie Theallet, who posted a letter explaining her choice to not dress Melania. Theallet, who has lent numerous looks to Michelle Obama over the past eight years wrote, "as one who celebrates and strives for diversity, individual freedom and respect for all lifestyles, I will not participate in dressing or associating in any way with the next First Lady." Theallet finished her letter by encouraging fellow designers to follow suit.
Subsequently, over 25 designers were asked for their opinion on the subject. Among this list industry leaders such as Prabal Gurung, Michael Kors, and Ralph Lauren who all openly supported Hillary Clinton during her campaign. Perhaps in an attempt to seem neutral, less than half the list replied.
Among those who responded was Rag & Bones' Marcus Wainwright. He stated that "if we say we are about inclusivity and making American manufacturing great again, then we have to put that before personal political beliefs." The behaviour of Theallet may be paying homage to exactly the kind of exclusive behaviour Trump preached throughout his campaign. In refusing to dress Melania, Theallet is building a wall where there need not be one. It is completely understandable to be against Trump, but the designer who claimed in her letter to have "respect for all lifestyles" is now directly countering that assertion.
To get an idea of how profitable dressing the First Lady can be, the Narciso Rodriguez dress Michelle wore to her husband's final State of the Union Address sold out before the President finished his speech. The immense publicity from dressing the First Lady is enough to persuade certain designers to leave their political views at home. For example, when Tommy Hilfiger was informed that some of his colleagues were not willing to lend looks to Melania, Hilfiger seemed confused and stated that he was "excited" to dress her because she had such a "flattering frame." Echoing with Hilfiger's point of view is Carolina Herrara, designer of her namesake brand, who predicted that those against dressing the future First Lady will renounce their opinions in "two or three months… because it's fashion."
The Trump family is wealthy enough to buy designer clothing off the rack even if the designer is against it. Considering it's against the law to limit a specific person from buying one's product, there is nothing stopping Melania (or any other Trump for that matter) from buying clothing. Humberto Leon, the creative director at Opening Ceremony and Kenzo, encouraged designers to "tell people you don't support it," if Melania buys their looks.
While a number of designers are unhappy with the results of the election, refusing to dress the next First Lady could be more detrimental to their brands than to the Trump family. Considering the publicity designers forgo and the ability of the Trump family to buy whatever they want regardless of the designers views, it would seem that Theallet sparked an unproductive debate.
Loading ...