From the Bruce Peel Archives: Anatomy of a Book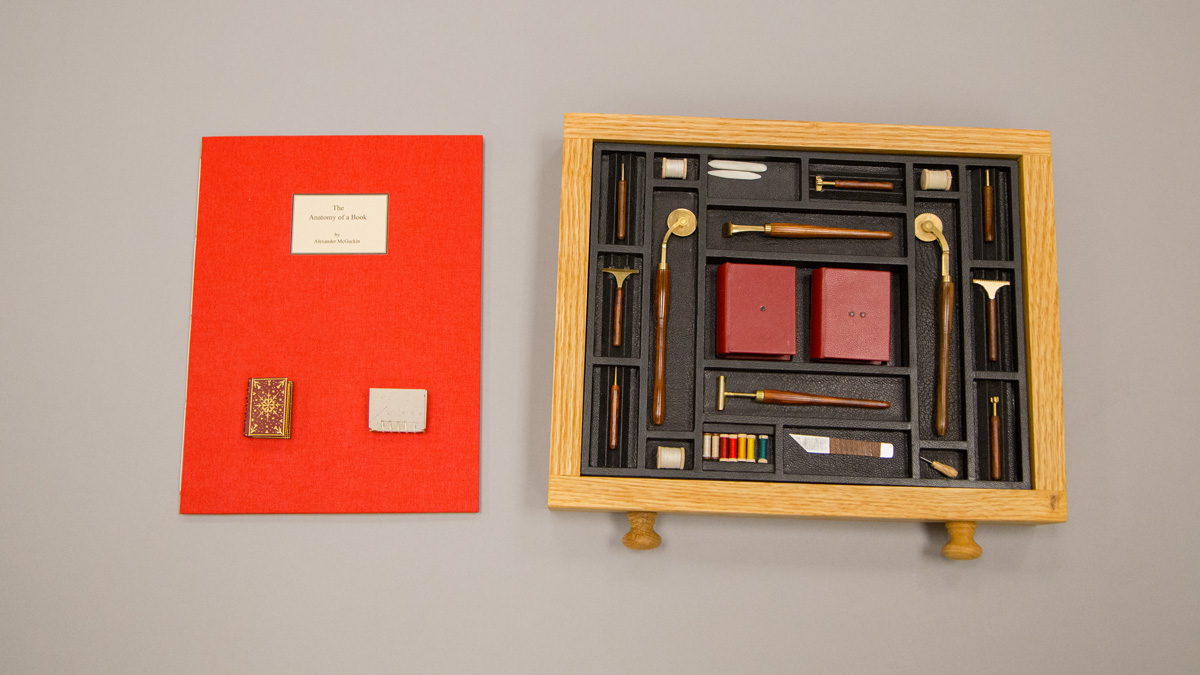 Artist: Alexander McGuckin
Collection: Alexander McGuckin Bindings
Year: 2013
Call Number: Z 272 M3J — 2013 folio
---
While the original bookbinding process called for upwards of 50 people doing different tasks in an assembly line, Edmonton-based historical bookbinder Alexander McGuckin does it alone. He's mastered each task: sewing pages together, attaching leather covers, and finally using finishing tools to complete cover designs, often with gold gildleaf. In 2013, McGuckin created The Anatomy of a Book to showcase the traditional tools and skills needed for bookbinding.
The Anatomy of a Book isn't really a book, but rather what McGuckin calls a "bindery in a box." It contains all of the necessary bookbinding tools at a miniaturized scale of 1:3.5. The micro-bindery also comes with two blank "dummy books": one with a cover attached, and one without a cover to show the detail involved.
"This process is essentially an art form. It's a really cool learning tool, to be able to see what lies beneath a hand-crafted book."
— Jesse Carson, Public Service Assistant.