Bah Humbug! 'A Christmas Carol' isn't only a holiday tradition for theatre-goers
Jenna Mulji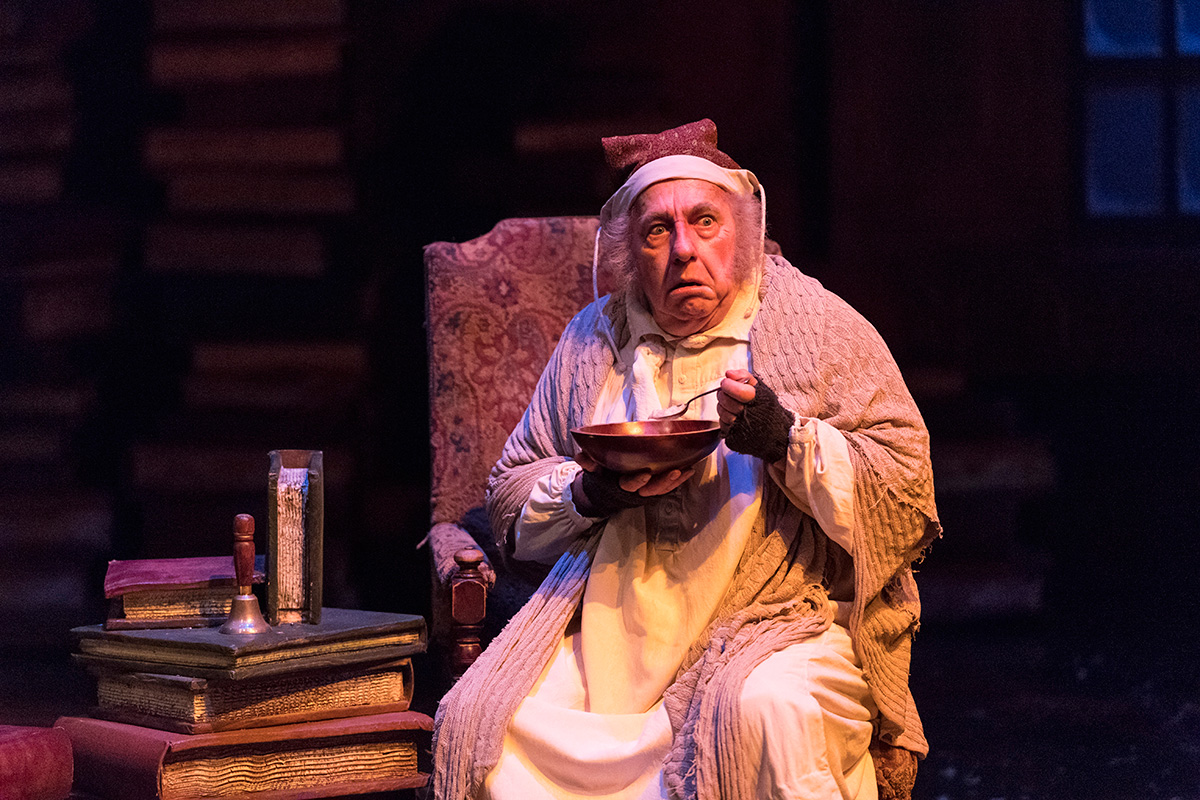 A Christmas Carol
Adapted by Tom Wood
Based on the story by Charles Dickens
Directed by Bob Baker
Now until December 23rd
The Citadel Theatre
Tickets: $25 to $150 (available here)
---
Whether you're buying all of the holiday drinks at Starbucks, wearing colourful sweaters everyday, or spending time with your loved ones, there's something Christmas-y out there for everyone. For many individuals, The Citadel Theatre's A Christmas Carol has become one of these traditions — even for those who act in it.
"This is my 11th year doing the show," says Annette Loiselle, who plays Mrs. Denham in the production. "You know, everybody has Christmas memories, and this has become one of mine."
The Citadel Theatre's annual production of A Christmas Carol began last Saturday and will run until December 23rd. The Christmas classic, directed by Bob Baker, tells the story of Ebenezer Scrooge, a bitter old stiff who transforms into a kind, gentle man through visits from the ghosts of Christmas past, present, and future.
Loiselle connects to the play through the theme of change. She notes that A Christmas Carol serves as a reminder that anybody can change, and everyone has something inside them that is beautiful, even if you may not see it.
"It's that idea of redemption and change and everybody has the possibility for that, even people who you don't think have the possibility for change," says Loiselle, "And that's Scrooge, you really don't think he can change, and he does."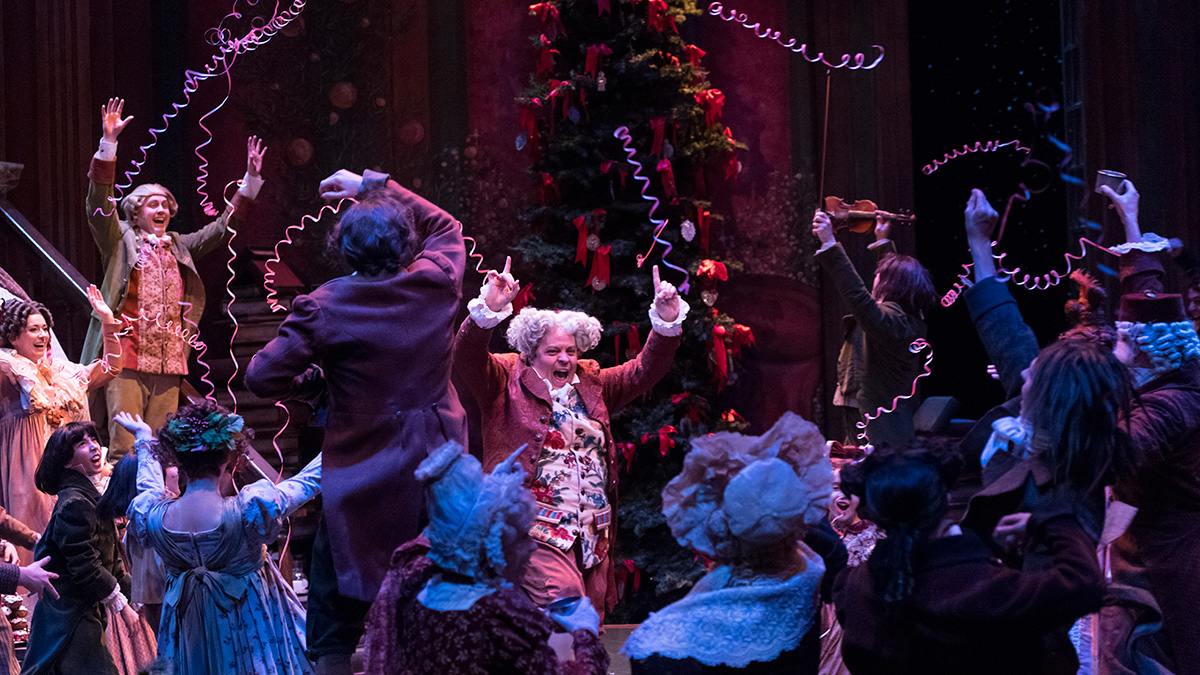 Although there are many parts of the production Loiselle loves, including being able to go to a Christmas party every night, she notes that her favourite part of the performance is the audience's reaction after seeing the play.
"People come in here sometimes stressed out from shopping or everything going on but they always leave with big smiles on their faces," she says. "They love this story, and as an actor you can't ask for anymore but for an audience to come out transformed from seeing your play. That's why we do what we do."
Like many, Loiselle herself is busy trying to balance out the stresses of the holiday season while performing in A Christmas Carol. She admits the play can be challenging at times, as she is also getting ready for Christmas with her four kids.
"I guess the challenge is because Christmas is such a busy season, and we're here quite a bit, so it's trying to manage my own family schedule with this schedule. But I've always managed to do it," she says.
Despite her busy schedule, Loiselle has loved performing in A Christmas Carol for the past 11 years. Every year, even though the story, costumes, set, and movements are the same, she finds new life and rejuvenated energy in the performance.
"You know it's so interesting this year, more than any other year, there are a lot of new actors in this production, and whenever you bring new actors in, it does evolve a little bit."
As for her advice to young actors looking to pursue a career in theatre?
"Be open to all possibilities because while it's not an easy profession, it's a wonderful profession and it's something I'm extremely passionate about. You know when people ask me what I do for a living I say that I'm an actor, but I also often end up saying I work in theatre because you end up doing a lot of other things as well," says Loiselle. "But when you're passionate about something, you end up putting your whole heart into it."