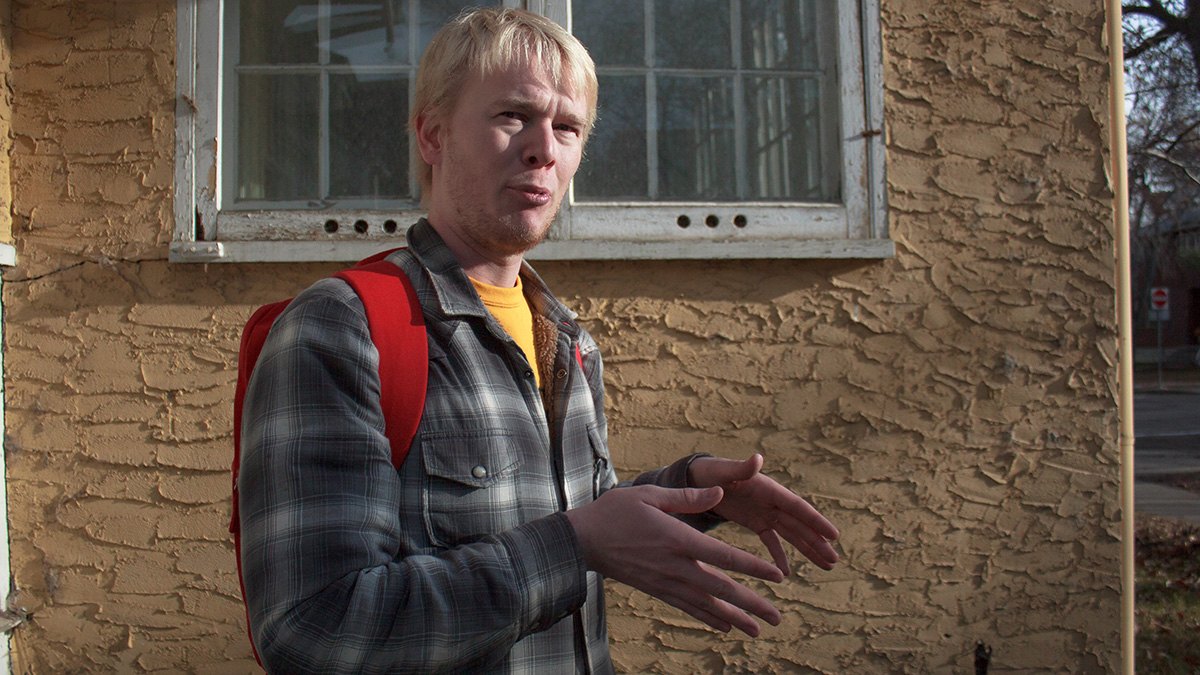 Reed Larsen is a fifth-year Poli Sci major, as well as Arts Councillor on Students' Council. We caught up with him before the snow to talk SU elections, school, and investing in shoes.
The Gateway: Tell us about what you're wearing today.
Reed Larsen: I'm wearing my two-year-old Red Wings, my favourite pair of Lucky Brand jeans, some button-ups that are unreasonably comfortable, my University of Alberta hoodie, my Lucky Brand 'furry jacket', and my IKEA backpack with some buttons.
I've had this jacket for at least three years. My parents have bought me a jacket exactly like this every year for Christmas, for at least four years. And this one is my favourite. It's got ripped armpits and no pockets. The pockets have torn out completely — so it's like the entire jacket is a pocket now: it's got a fuzzy interior that's super warm and super comfortable.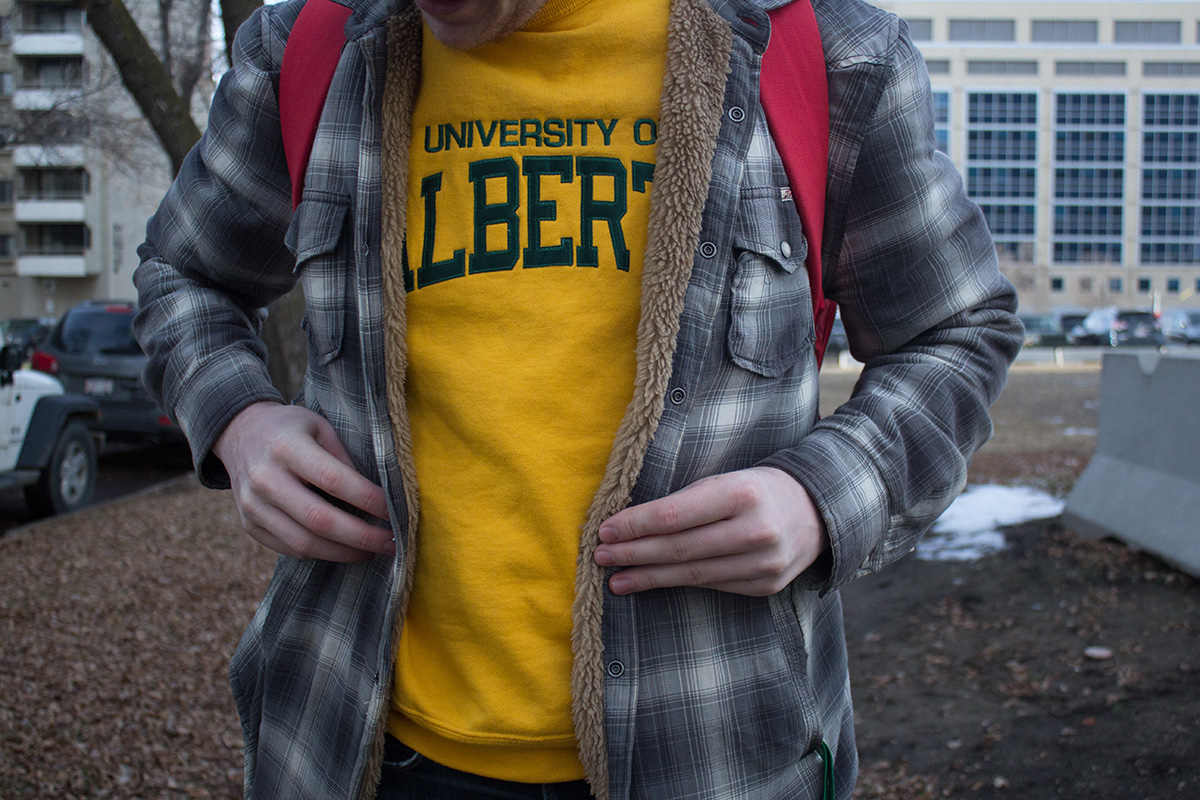 How would you describe your style?
The 'stay-at-home dad style'! I wake up in the morning, I want to look good — but I know I'm just going to hang out at home. The reason I have these shoes, these red wings, is because I do a shit-ton of walking on my day-to-day. I do a lot of back-and-forth — walk at least eight kilometres usually, a lot of meetings and sit-downs, so I like to be comfortable enough to move and hang out, and still look half-decent.
Usually, I'd wear a button-up shirt — but today it was all about the U of A spirit! It hit me when I woke up.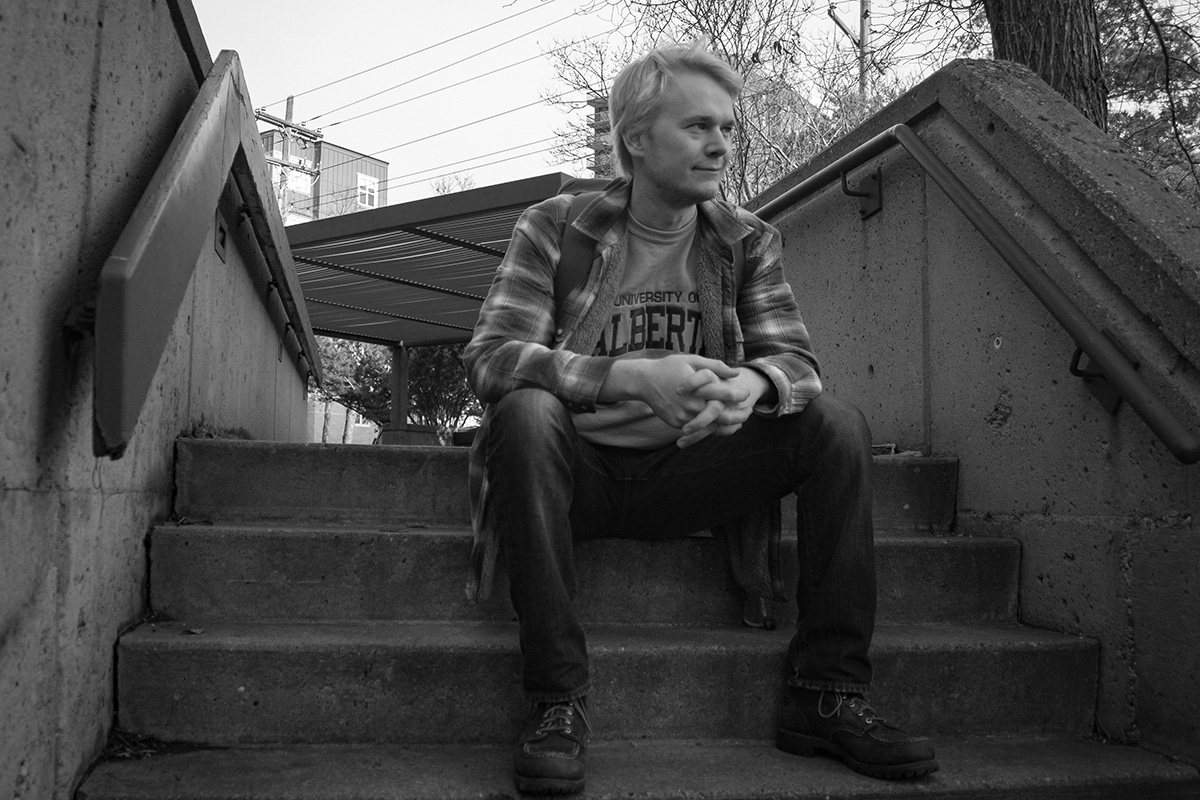 Do you have any fashion advice?
Spend good money on your shoes. If you don't have good shoes and your feet don't feel good, you're going to have a shitty day. It's taken me forever to learn that.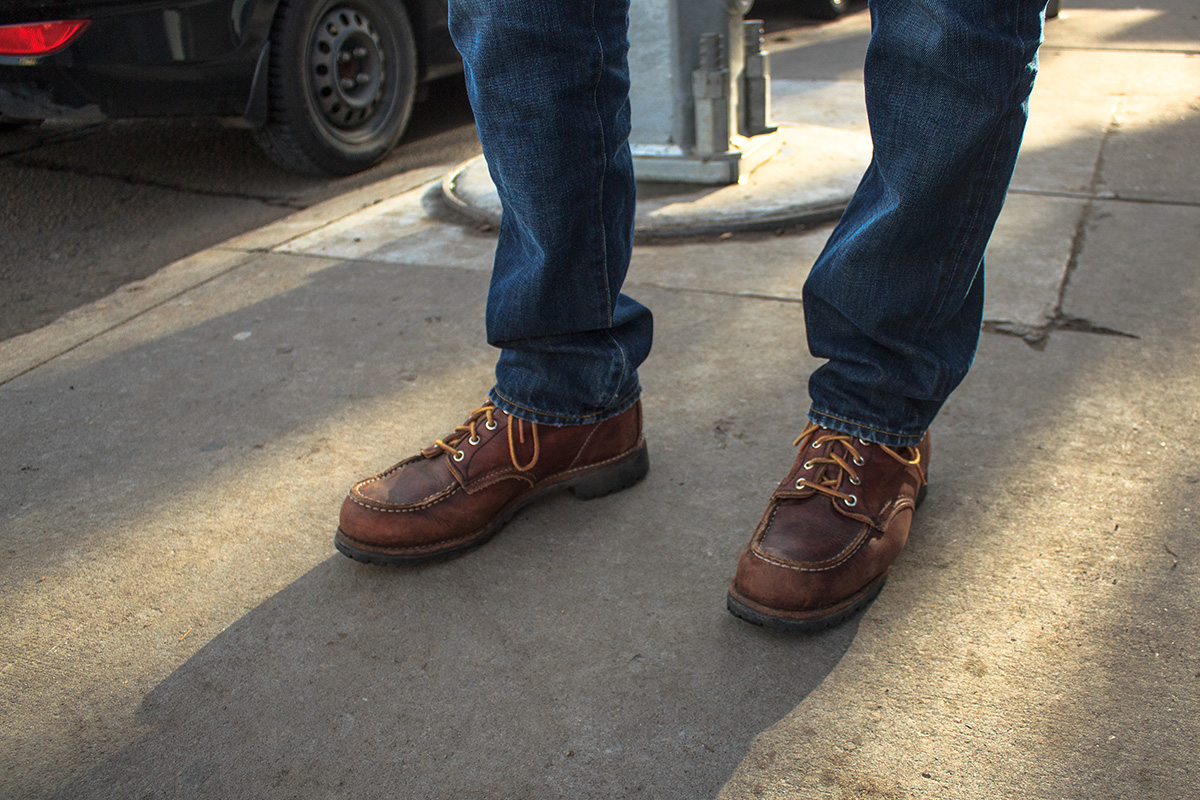 Your campaign poster was ranked 'Worst Poster' in last year's SU Elections Poster Slam, partly because it unintentionally spelled out "METH". Is there anything you would like to say about that?
(Laughing) All that matters is Mental health, Employment, Tuition, and Housing! At least people won't forget that now. But in all seriousness: if you see yourself in one of those, it's best to remind yourself it's a joke and move on.
For some people, that kind of dissection can have consequences. Maybe once a month someone remembers me as the METH guy. It was my fault and it makes for good jokes. However, the stress of (the SU Election) period, combined with the hypersensitivity of image in our small-scale politics, can make the poster slam a knee-jerk (for candidates).
I would love to see The Gateway tear apart policy and platform more thoroughly. Student politicians need that accountability check. And hopefully, the jokes can be a great follow up to the circus that is campaigning.