U of A introduces $4,000 "sticker price" to international grad tuition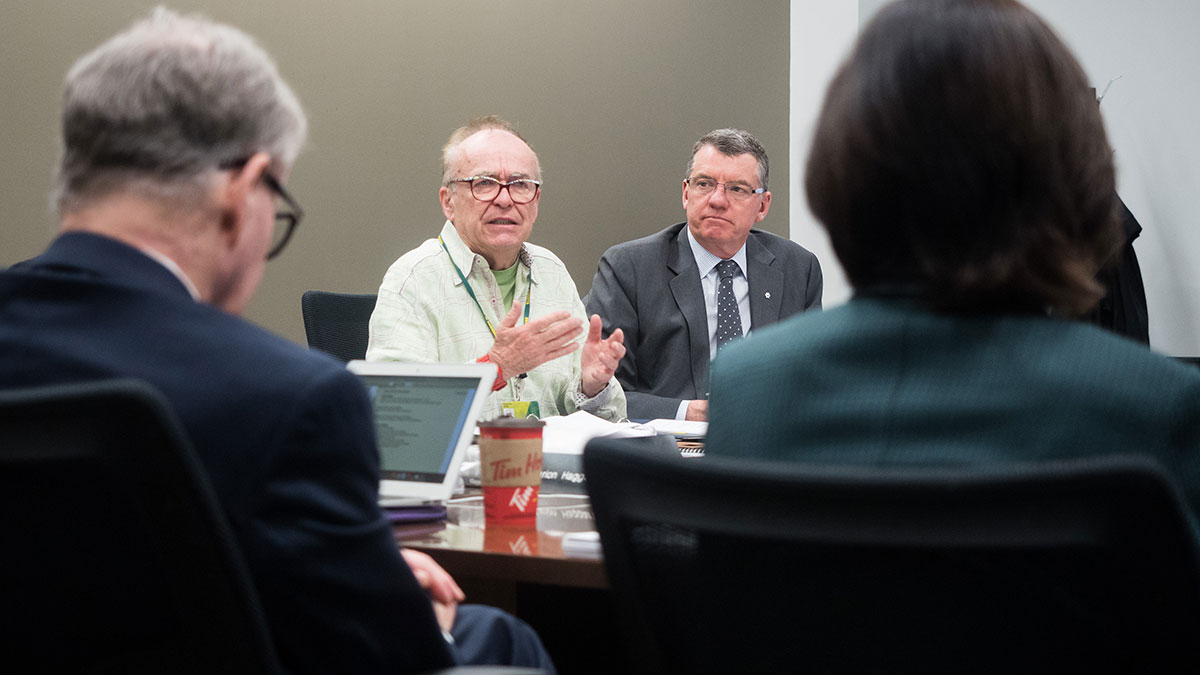 Incoming international graduate students enrolling at the University of Alberta for the Fall Term in 2017 will see a "virtual tuition increase" of $4,000.
International graduate tuition will appear $4,000 more expensive, but as soon as students are enrolled that $4,000 will be automatically deducted from their account.
The Board of Governors approved the sticker price with the expectation that it will be revenue neutral. Provost Steven Dew explained that no student is paying more, and that it wasn't a "back-door" mechanism to increase tuition.
The sticker price is being implemented in response to decreasing international graduate student applications, which have dropped 10 per cent in the past three years, with PhD applications down 22 per cent over the same period.
Currently, the U of A's international graduate tuition is below national levels, which made various board members, including President David Turpin, argue that a price increase would boost the university's prestige.
"We don't want to be thrown out of (consideration by potential students) because we look like a low-cost, bargain-basement operation," Dew argued.
The proposal was met with skepticism from student representatives on the board, including Graduate Students' Association (GSA) President Sarah Ficko.
"Calling the sticker price an experiment but failing to use the scientific method (makes it seem) like (international graduate students are) being experimented on," she said.
Ficko also argued that the U of A's reputation as one of the top five Canadian universities attracts students, and that low tuition has not impacted that ranking.
In a survey of graduate students, the GSA asked if students equated the cost of a graduate program with the quality of the education offered. Of the survey's respondents, 57 per cent were opposed while 28 per cent agreed with the statement.
The $4,000 sticker price will keep the U of A below the national average of international graduate tuition. University administrators don't want to make the sticker price higher, as they want to first see if it reverses the decline in international graduate applicants.
"If we double our tuition right away, it might create a shock that might simply drive people away," Dew said.
Turpin added that a revenue-generating increase is something that can be considered after the sticker price. Dew added that the U of A will continue to differentiate itself in signature areas in order to make it a global destination.
The board also passed the motion with the condition that any future changes to the sticker price must be reviewed and approved.