12 Days of Archived Holiday Content: Jar Jar Sings the Songs of Christ
Gateway Staff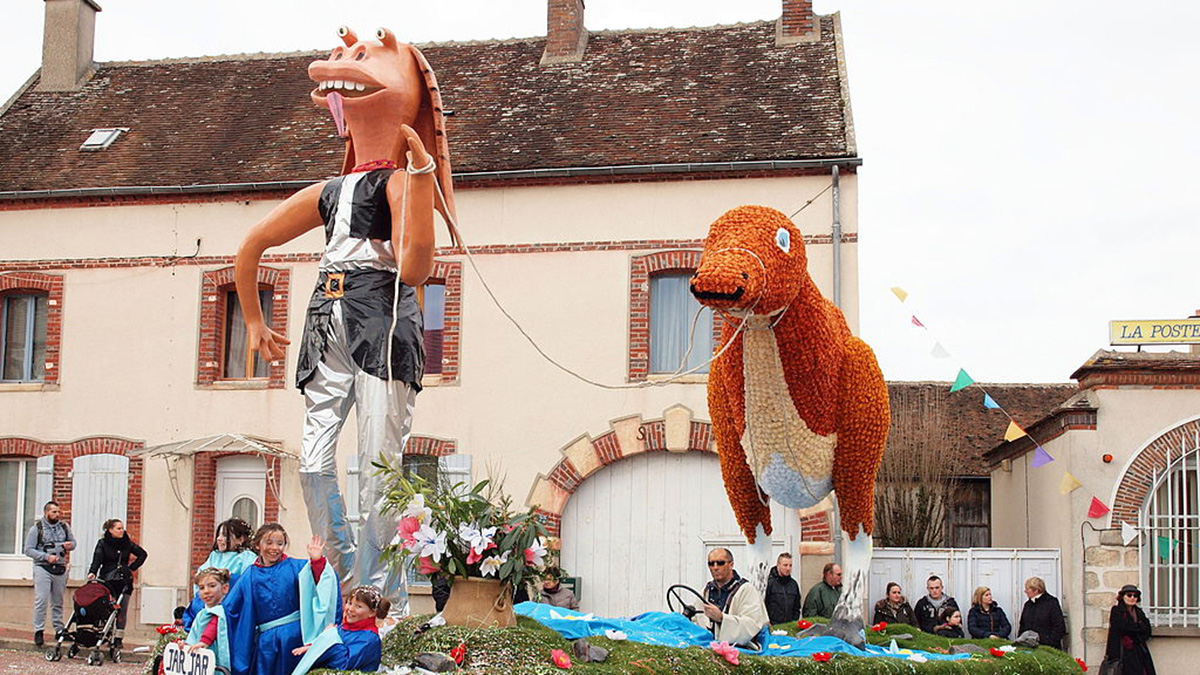 December 5, 2000
Jar Jar Binks
Jar Jar Sings the Songs of Christ
Lucasfilm Records
www.areyoufuckingkiddingme?.com
Songs of Christ is not at all what I was expecting to come out of the merchandising machine that is Lucasfilm. With the public saturated after Episode I, Lucasfilm wisely delayed releasing Songs of Christ until this year, and like Christmas day, it was well-worth the wait.
Quite simply, Songs of Christ is an amazing disc.
From the first track, "Do Yousa Hear What Meesa Hear?" you know that you're in for something special. Jar Jar belts out the lyrics in the way that is spiritually moving, though off-key in many places. Even the most miserable of moods will disappear when you hear Jar Jar's reworking of the classics, such as "Eeegads! The Herald Angels Sing," "Good King Wencelwassnwho," and "Whossa Child Be This?"
Jar Jar adds to the Christmas carol lexicon with his own instant classics, including "Yousa Mean Some People Gonna Get Presents?," "Oops, Meesa Sorry Santa," and "Doo-Doo In The Tree."
I wouldn't have thought that one could enjoy the sound of flatulence in a Christmas carol, but the wizards at Skywalker Sound mixed up something incredible. In this compelling track, Jar Jar raps about his clumsy experience one Christmas Eve with a a heart-swelling heap of computer-animated love. The chorus "oh oh, ha ha, doo doo/Meesa steppin inna poopoo" is only a small taste of the lyrical brilliance on the disc.
Throw out all your Christmas albums and buy Songs of Christ. Yousa gonna love it!
http://peel.library.ualberta.ca/newspapers/GAT/2000/12/05/15/