World Mosaic Project literally spreads around the world
Navneet Gidda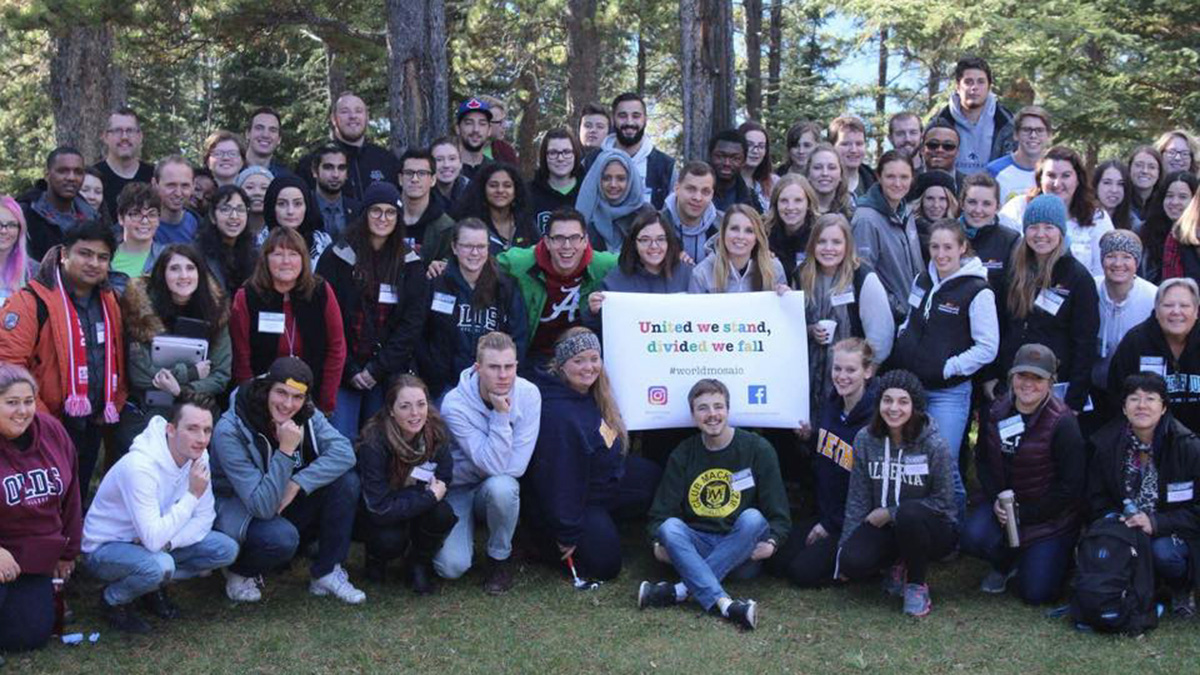 A social media campaign combatting xenophobia created by University of Alberta students has gone from a local to an international movement.
Last December, students Jeremiah Ellis and Logan Fechter launched The World Mosaic Project on campus to empower fellow students to actively fight against discrimination. Though not Muslim themselves, they wanted to put a stop to rising Islamophobia.
"We are one mosaic and, like a mosaic, the different pieces of it are what make it what it is," Ellis said. "Each individual piece should be valued."
The World Mosaic Project began on Ellis' floor in Lister Centre, when he started asking fellow residents to take photographs of themselves holding a "United We Stand, Divided We Fall" sign. The photographs were then posted to the residents' Instagram, Facebook, or Twitter profiles, often with a personal story of how diversity or Islamophobia has affected them. He now hopes the World Mosaic Project will expand and portray Islam as a peaceful way of life.
"Most of the people who have participated are not even Muslim," Ellis said. "It's interesting to hear how important diversity is to everyone and how it's a part of all of our lives."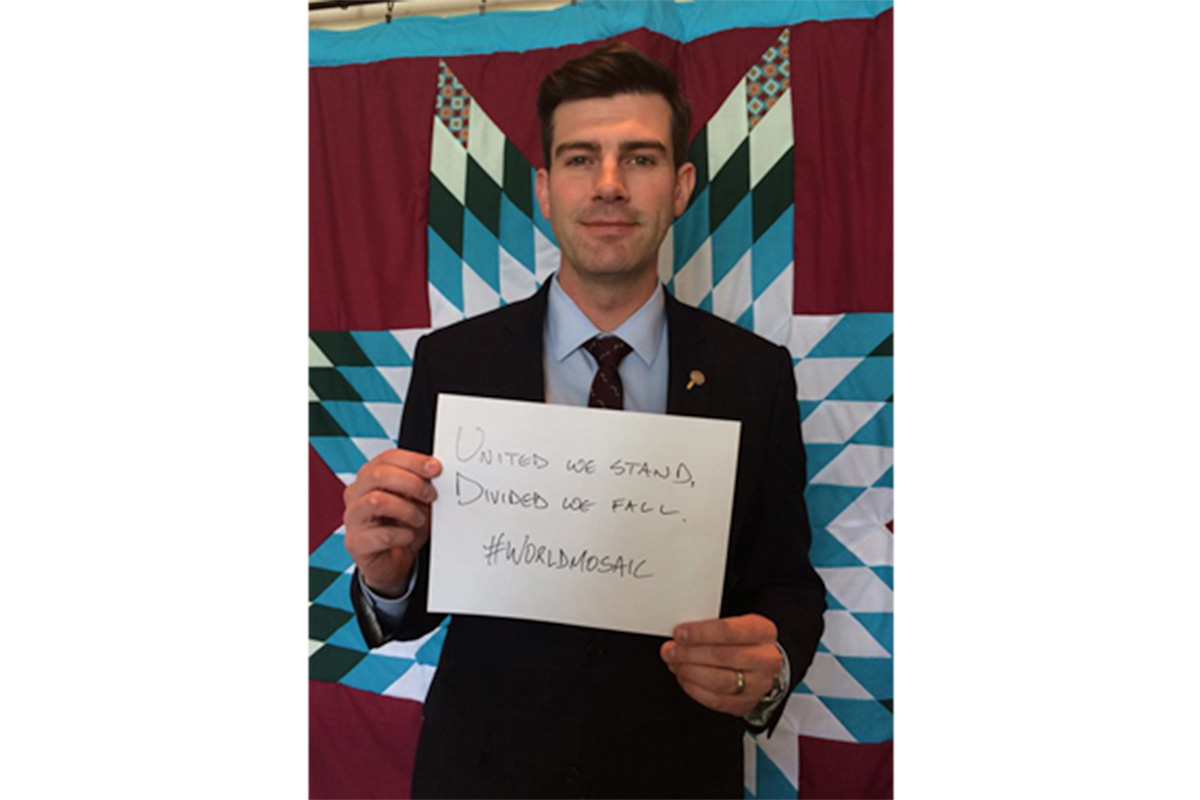 The project has come a long way since last year, having spread to universities across Canada, the United States, New Zealand, and England. Student groups and community figures from these countries have submitted their own photos and messages to the project, such as Naheed Nenshi, the mayor of Calgary; Don Iveson, the mayor of Edmonton; and mayors in Ottawa, Vancouver, Yellowknife, Halifax, and Regina.
Initially, Ellis had no idea how much the campaign would grow — he was simply hoping to have an impact within his friend group and campus community. But the project became more personal for him as he reached out to more people.
"I would table in the Students' Union Building and I happened to be placed beside the Muslim Students' Association," he said. "I learned how proud people who are Muslim are about their religion, and that it's a way of life standing for peace, mercy, and compassion."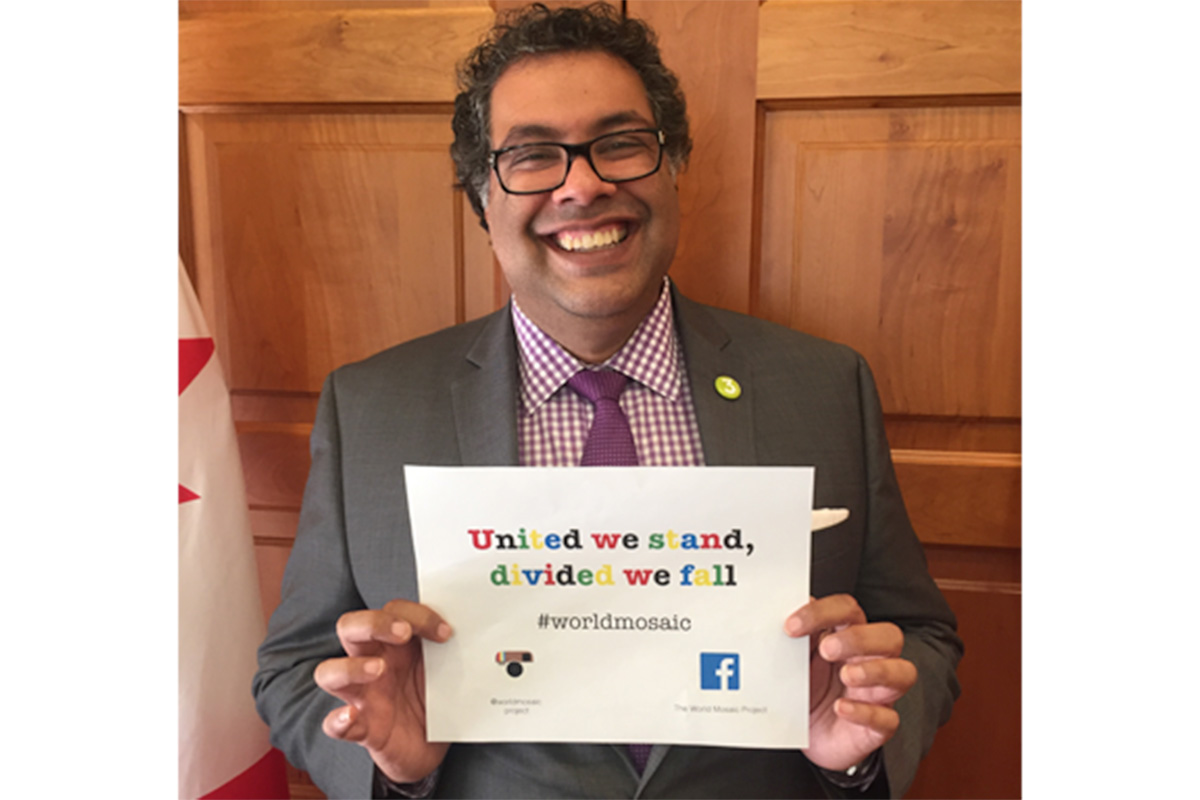 Ellis is currently reaching out to celebrities and world leaders including Members of Parliament and Canadian Prime Minister Justin Trudeau, and is also looking to involve other universities and their student leaders.
"If we live in fear of the people in our lives because of the way they look or pray, then none of us are really free," Ellis said.