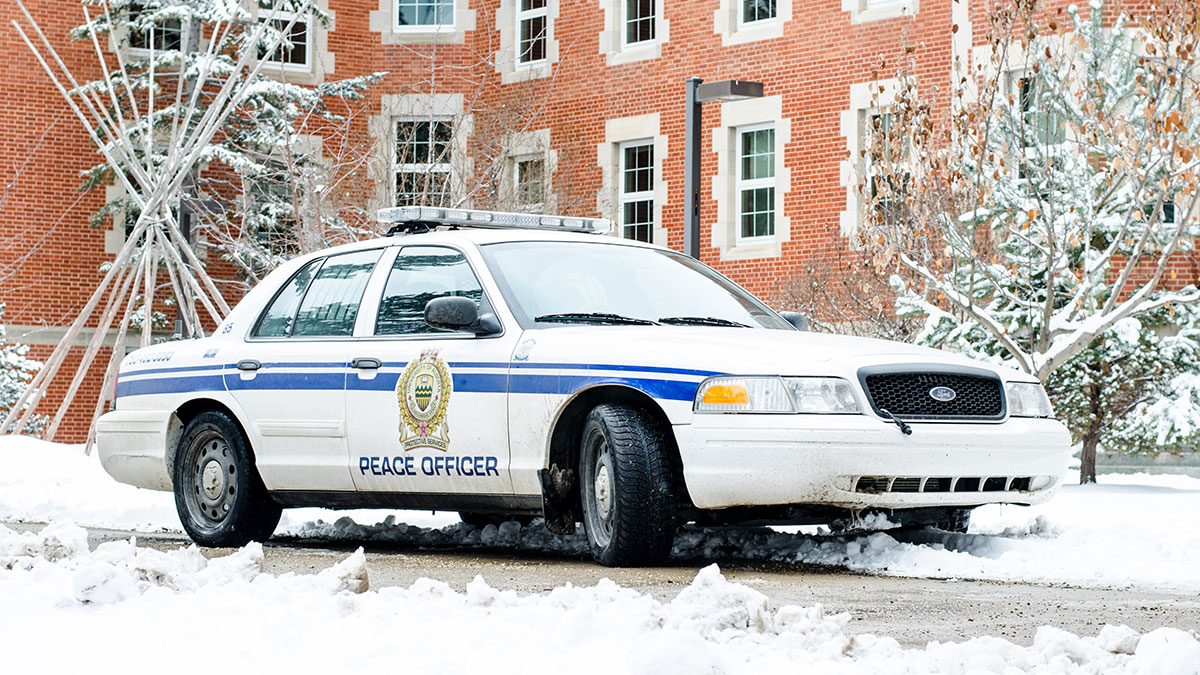 New Year New Sting
On a cold January 1 evening, a man was found in HUB Mall washing his face after being sprayed with bear spray. The man told University of Alberta Protective Services (UAPS) he had been sprayed by his girlfriend somewhere off-campus.
Medical staff attended and provided the man with towels and saline solution. He did not report the occurrence to the Edmonton Police Service.
---
Illicit Backpack Babysitting
HUB Mall Daycare staff found two backpacks in their outdoor castle on January 4. When UAPS officers searched the bags to determine the owner, they found an iPad, cellphones, a radar detector, a leather jacket, drug paraphernalia, and miscellaneous clothing. Edmonton Police Service was notified. The backpack and its contents have been seized.
---
Fake Magnum Force
UAPS received a complaint from Residence Services that a resident may have a replica weapon within their suite on January 13. The resident agreed to let UAPS hold the imitation gun for safekeeping until off-campus storage could be arranged.
---
If you notice any suspicious activity on campus, call University of Alberta Protective Services at (780)492-5050, or Edmonton Police Services at (780)423-4567. In an emergency, call 911. Check back next week for more crime news.