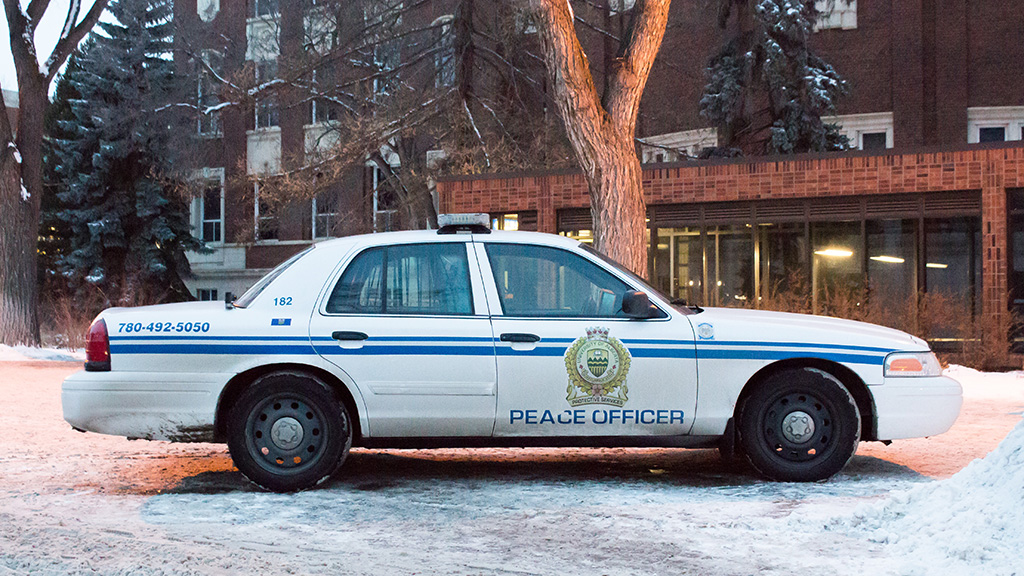 Tireless Trespassing
A man with a record of trespassing on University of Alberta property used an unlocked door to enter Education North in the early hours of January 22. University of Alberta Protective Services (UAPS) responded to the scene and found him on the second floor of Education North.
They proceeded to arrest him for trespassing. Since this individual has encountered UAPS on many occasions, including several trespassing citations, Edmonton Police Service (EPS) was immediately contacted to assist, and arrived to take custody of the man in question.
Later that day, UAPS received a call from a concerned staff member regarding a man who had been loitering in their building for several hours. The staff member was particularly concerned because the building was being closed for the night and the man did not show signs of leaving.
Once UAPS arrived, they noticed it was the same man who had been arrested in the Education Building earlier that day. He was placed under arrest a second time for trespassing, and subsequently escorted off campus.
---
Carding for Criminal Activity
Three men were seen to be entering and loitering in HUB Mall before proceeding to the pedway leading towards the Tory Business Atrium on January 22. UAPS noticed these individuals on video surveillance and confronted them. They searched the men and confiscated two ONEcards that did not belong to them.
Two of the men trespassed on U of A property previously and were placed under arrest. A trespass notice was issued to the third man. EPS took custody of the individuals.
---
Fighting Hate One Step at a Time
A poster was defaced with a hate symbol on January 17 in a university library. UAPS arrived, disposed of the vandalized poster, and searched the building for a suspect. UAPS did not locate any suspicious individuals or encounter further hateful inscriptions.
There have since been no further reports of additional spoiled posters.
---
Out of Tune
An elderly man arrived at The Gateway's office in the Students' Union Building (SUB) in search of his iPod Nano. He inquired about posting a notice in a lost and found section in The Gateway.
The office staff informed him that there is no longer a Gateway newspaper, and that the best course of action would be to contact Info Link, as well as staying up to date with the various University of Alberta lost and found Facebook groups. He then left the office in SUB, still on the lookout for his music. If you find a lost iPod nano though, please let us know. The elderly man was very kind.
---
If you notice any suspicious activity on campus, call University of Alberta Protective Services at (780)492-5050, or Edmonton Police Services at (780)423-4567. In an emergency, call 911. Check back next week for more crime news.