Student group aims to educate students about healthy eating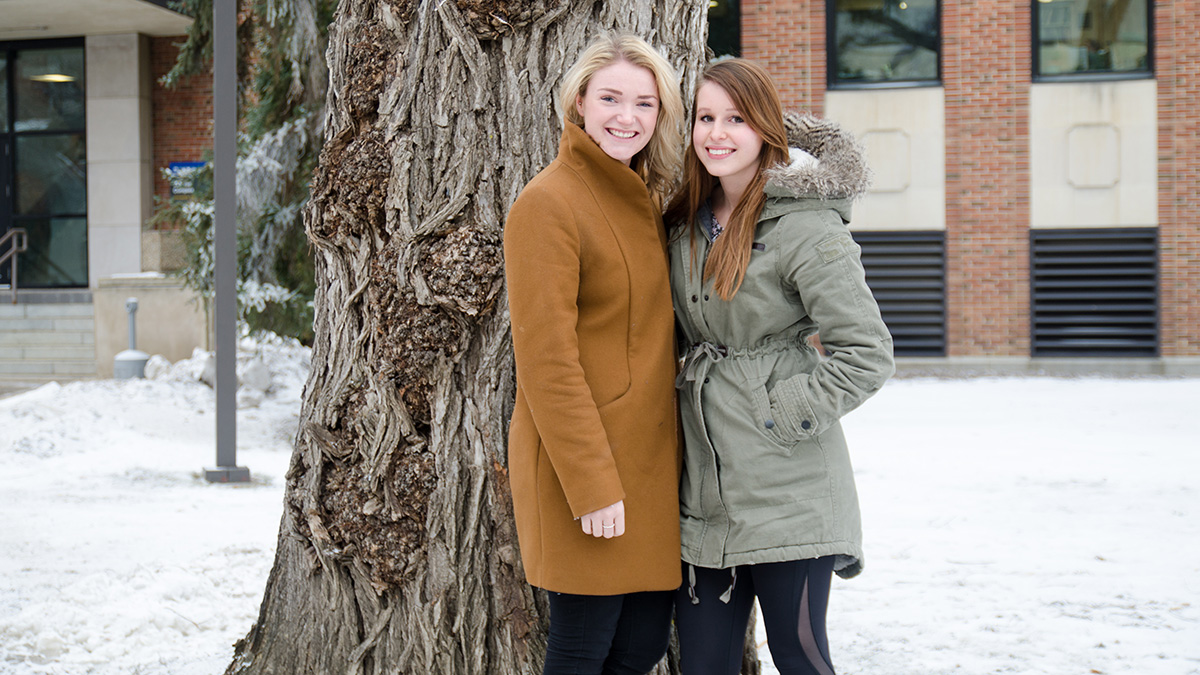 Chelsea Greschner went into nutrition to improve her family's health. Now, she's helping students learn the basics of healthy eating.
As one of two interns running the Speaking of Healthy Eating group, Greschner organizes six free workshops per semester aimed at university students. Workshops include meal planning, meal prep, eating on a budget, and sports nutrition.
"Nutrition plays such a large part in people's lives preventing chronic disease and just helping you thrive," Greschner said. "I think it's really important that people know what healthy eating actually means and where you can access that around campus."
Speaking of Healthy Eating was started one and a half years ago by Heidi Bates, a Registered Dietitian and Director of the Dietetic Internship at the U of A. Because nutrition students must complete an internship to become registered dietitians, Bates has her interns develop six presentations that run each semester. The group also conducts workshops with students in the Faculties of Engineering and Science.
The workshops are growing in popularity, Greschner said. In the group's first year, the biggest turnout was six people for a presentation. Last semester 30 people attended the sports nutrition talk, which has been popular among students.
Student-to-student nutrition education is important because of the high-fat, high-sugar, and high-salt environment around campus, Greschner said. She added that students have to sort through a lot of misinformation about healthy eating from Google and people who don't really understand nutrition.
"Students are in a unique situation," she explained. "A lot of people are on really tight budgets and if you live on campus you have limited access to grocery stores and there are lots of food places right around you."
Greschner suggests accessing places on campus that have accurate information about healthy eating such as the University Health Centre or the Nutrition and Food Sciences Students' Association.
Greschner said she's always been fascinated by the way food gives people the energy to sit, talk, and move. She chose to study nutrition because of a family history of chronic illness. Now, she wants to become a dietician to help others.
"Healthy eating doesn't have to be scary," she said. "There are so many trends like no carbs or paleo, it's so overwhelming. Eat your seven servings of vegetables and fruit, follow Canada's food guide, do it in moderation."