Jane Fonda's tour of the oil sands and the problem of proximity
Tom Ndekezi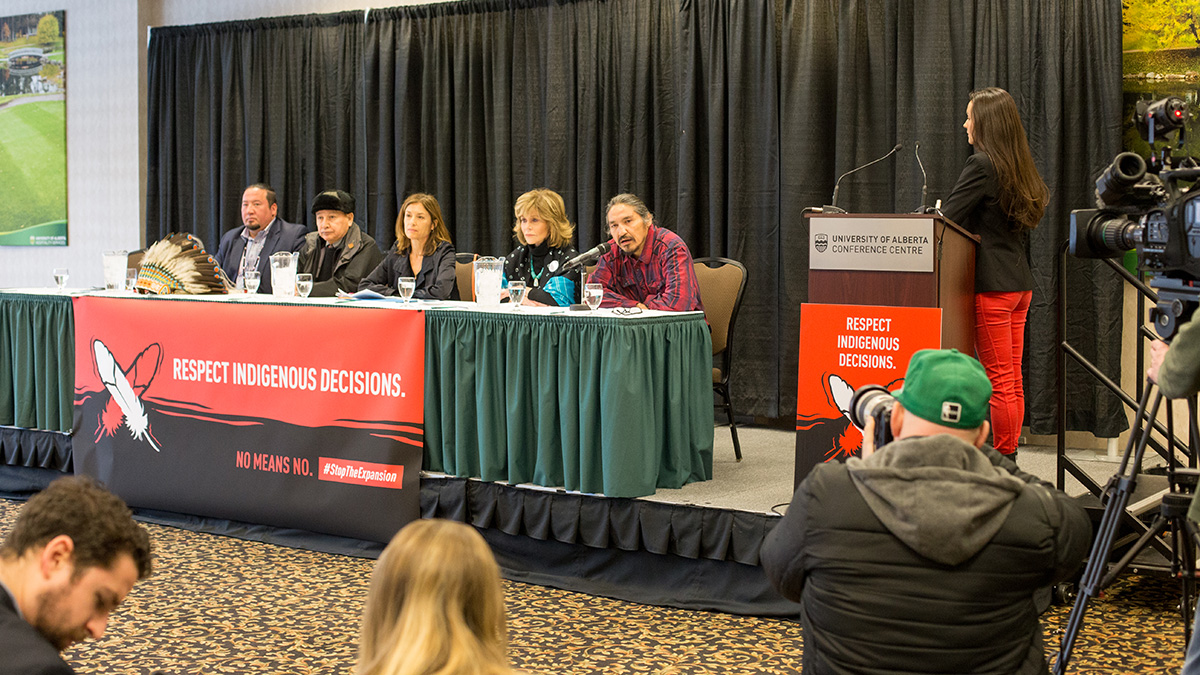 With a face synonymous with Oscars and leg warmers, and a name entrenched within the Hollywood establishment, everything about Jane Fonda on a helicopter tour of the oil sands felt alien. And it felt tired, too.
Fonda's name being just the latest added to the ever-expanding list of Hollywood elites touring the oil sands, Fort McMurray is starting to look like the new Mecca of activism. And while the intentions of Fonda and fellow celebs Leonardo DiCaprio, Martha Stewart, and Neil Young, just to name a few, may be well-intentioned, they may not be the best standard bearers. Glossy and glamorous, they make easy targets for those in support of oil sands expansion. Their mere presence inspires a measure of hostility, and in a province like Alberta, which often prides itself on its abundance of black gold and blue collar sensibilities, their accompanying message can feel less like a coming Enlightenment and more like a crusade.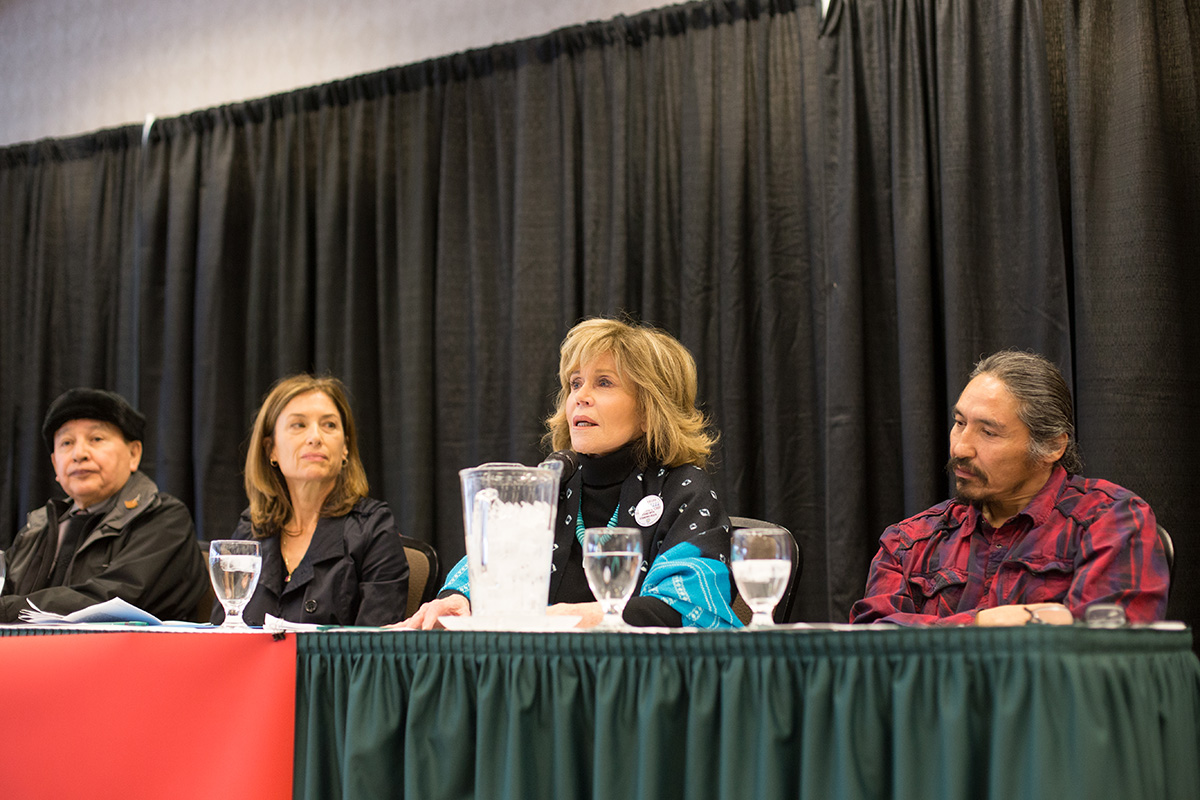 Every Albertan possesses the subtle, deep-seeded panic that comes with the recognition that our future as a province and as individuals, whether for better or for worse, is inextricably tied to the oil patch. It is our proximity that makes the oil sands — a far-off reality for many outside Alberta — a critical part of our provincial fabric, and it is a problem of proximity at the heart of the frustration over celebrity visits. For a star to use their platform to promote a cause they care about is noble, but there must be an acknowledgement of familiarity. This is a province filled with people who, in many ways, live and die by the oil sands, and to attempt to proselytize them on your first visit to the area displays an ignorance bordering on arrogance.
That image of out of touch elites is only magnified when Fonda — a noted activist for a variety of causes — flies in, takes a look, then immediately holds a press conference calling for an end to oil sands expansion, something difficult to be viewed as anything other than sanctimonious. Our day-to-day proximity to the oil sands creates an innate feeling that there's nothing for us to learn from Fonda; it's not as if any rational Albertan is so naive as to think our oil is guilt free. What her visit does achieve though, like those that preceded it, is provide fodder for her detractors and a welcome distraction from those First Nations communities living in the shadow of the oil patch.
Despite Fort McMurray's rapid growth, with a third the area's population made up of temporary residents there's still the sense that it remains Alberta's piggy bank. Our collective purse strings may tighten and relax with the ebbs and flows of the price of oil, but that doesn't mean that we are all equally affected. First Nations communities like the Athabasca Chipewyan or the Mikisew Cree, just by nature of their proximity, have a different relationship with the oil sands than the majority of Albertans. Appearing at the press conference with Fonda on Wednesday, Chief Allan Adams of the Athabasca Chipewyan First Nation, a community downstream from the oil sands, brought up the alarming rates of cancer and illness in his community directly linked to oil sands production. These stories are common and they are heartbreaking, but when told a few feet away from a lightning rod for criticism as big as Hollywood's Jane Fonda, they can be easily overlooked. Granted, the voice of First Nations groups in the area is not a homogenous one, but nonetheless, these cases of illness are what need to be at the forefront of discussion about the oil sands, not what business the lady who played Nancy Reagan in 2013's The Butler has flying over Fort McMurray.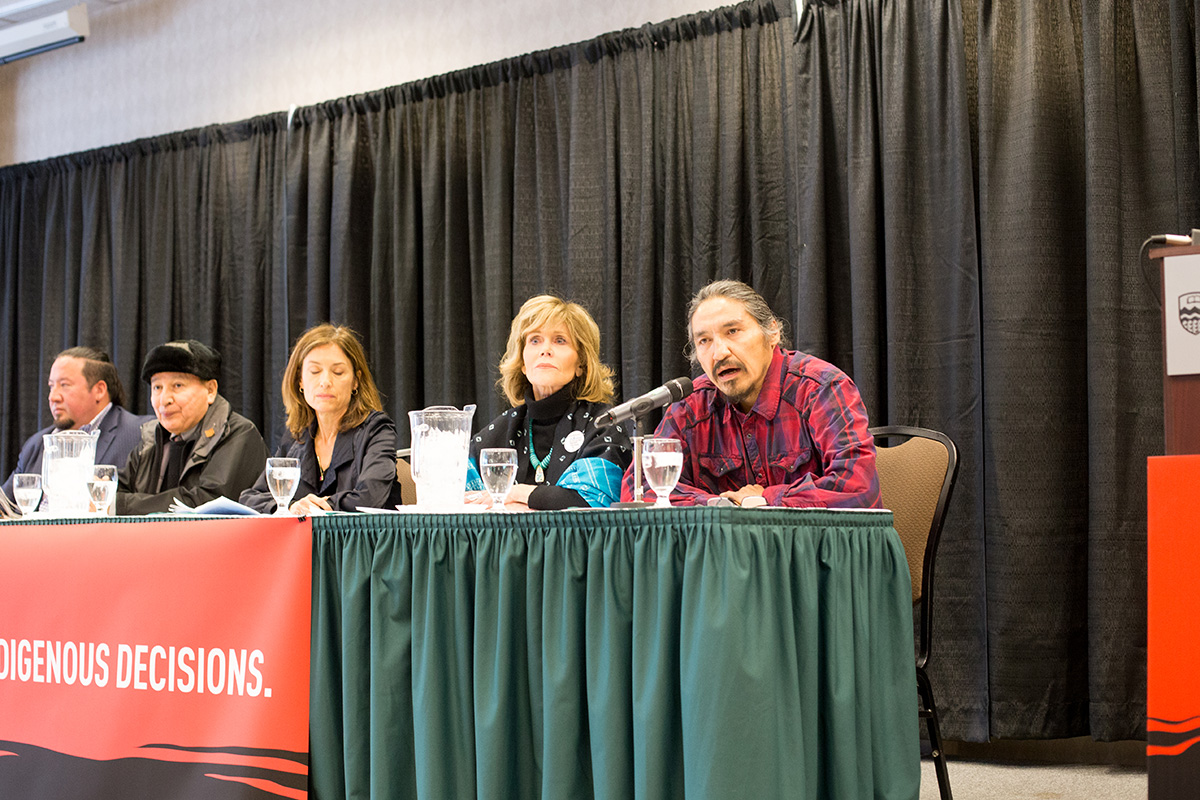 There is definitely a place for celebrity activism when it comes to the oil sands debate, but that place is not Alberta. Fonda has every right, and my personal endorsement, to raise awareness about the good and the bad coming out of Alberta's oil fields because it is a story many outside our corner of the world aren't that familiar with. But when celebrities, outsiders who for most people don't really exist outside of our TV screens, come and talk about how we were "fooled by good-looking Liberals," the conversation inevitably turns toxic. Instead of acting as a spotlight on the grievances of those First Nations groups living at the epicentre, or a discourse on the lasting environmental impacts of expansion, it serves as a platform for oil sands benefactors to unleash some righteous anger, gnash their teeth, and make a few snarky tweets. The dialogue morphs into a farce, centred around a figure marked as false and self-serving, and not the issues or the vulnerable. So, to any celebrity thinking of shaking things up, doing something unexpected, and taking a helicopter tour of Fort McMurray before an impromptu press conference on Canada's environmental policy, I say this as nicely as possible: keep out. We'll all be better for it.