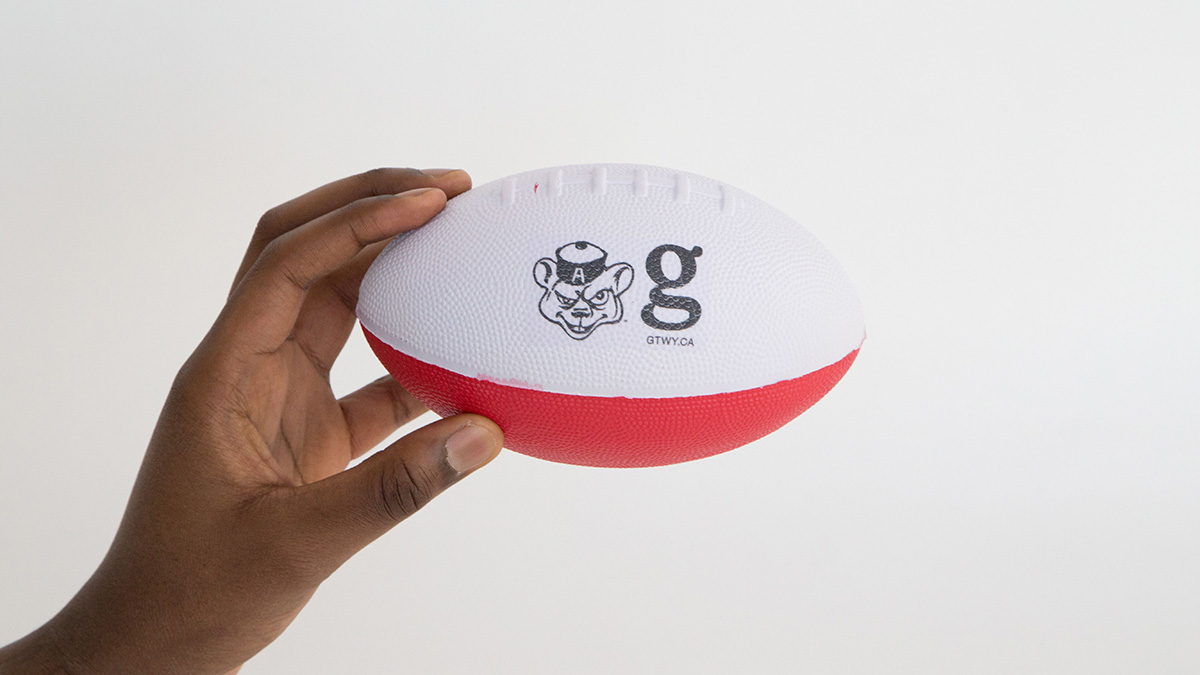 A cold chill in the air.  A promise to yourself things will be different this year. A bunch of already broken resolutions. Yup, it's playoff season.
This past weekend officially marked the start of the NFL playoffs. If you're like me, you spent a majority of your fall Sundays in a sedentary position, slowly contemplating why certain parts of your body ache that didn't used to, while you watched brightly coloured millionaires run around shortening each others' lifespans one down at a time. If you're not like me (good for you), you probably had more productive Sundays. Maybe you spent them with a significant other and you grew to discover amazing things about each other. Maybe you spent them alone and discovered a new passion or accomplished things that have long been on your bucket list.  
Not me. Most Sundays I watched my favourite football team week in and week out disappoint me as if I was the father of a one-time psych major (sorry Pops).
Anyways, there's eight teams left.  
This is usually around the time of year when bandwagon NFL fans come out from hiding and adopt a team in order to stay relevant during coffee break discussions at the office or amongst people in class. I thought it would be helpful for some of you as you make this forever life altering decision (that you'll forget about by mid-February), to offer a guide to what each remaining playoff team says about you. Of course this assumption is based on the belief that sports actually matters and that people out there are so hopeless, love scorned and pathetic that a part of their own identity relies on a professional sports organization's existence.  Again, if you're not like me — good for you.  
Let's get started.
---
New England Patriots
Drivers in most Canadian cities often find on cold winter mornings that their tires may be running a little flat. Deflated some would say. I have a feeling that the players and staff in the Patriots organization never encounter this problem, or at least would never admit that they do. Patriots fans tend to air on the side of elitism, enjoy Mark Wahlberg movies and spit in the face of authority any chance they get. The narrative all year for the Patriots has been how sweet it would be for the commissioner of the NFL, Roger "Sith Lord" Goodell, who suspended UGG spokesmodel Tom Brady for four games, to have to hand him the Superbowl trophy when it's all said and done. Part of me would like to see this. A bigger part is still mad about this.  
---
Kansas City Chiefs
If you're a person that enjoys working extremely hard without ever seeing any tangible fruits of your labour, the Chiefs might just be your team. They're a team that somehow always manages to sneak into the playoffs led by their Ryan Gosling lookalike quarterback and children's beverage mascot lookalike head coach, yet never makes it to the promised land. I expect more of the same from them this year.  
---
Pittsburgh Steelers
The Pittsburgh Steelers are an absolute force to be reckoned with. They have some of the greatest offensive players in the game today, have a solid and often times dirty defense and are led by a Super Bowl-winning veteran at quarterback. That stuff probably doesn't matter to the casual fan, but one of their superstar wide receivers earlier in the season twerked in the endzone after catching a touchdown and was fined $24,000 by the No Fun League. Never change Antonio Brown. Never change.
---
Houston Texans
One of my favourite sports movies (and later TV shows) of all time was Friday Night Lights. If you're not familiar, it's about a high school football team in Texas who against insurmountable odds fell just short of winning the state championship game. I bring them up because I am almost 100 per cent confident that the fictional high school teams from the movies and TV show could beat the real life Houston Texans. They are terrible. They have an overpaid quarterback who was benched for poor performance earlier in the season, an inconsistent running game and a wounded defense that's missing their MVP, J.J. Watt. If you like underdog stories, ride with the Texans at your own discretion. Texas forever (but definitely not this year).
Editor's Note: The only reason they're here is they met a Raiders team quarterbacked by a third stringer in the Wild Card game. Just sayin'.
---
Dallas Cowboys
There are a lot of injustices in this world. Global wealth inequality continues to grow, hunger and disease still plague many developing nations and by the time this post goes up a racist carrot will be leader of the free world. However, the greatest injustice was the Dallas Cowboys drafting a once in a generation quarterback and running back IN THE SAME DRAFT. Dallas has rode the backs of their rookie phenoms all year, which you probably already know if you unfortunately have a Cowboy fan in your life. If so, my deepest condolences. Cowboy Nation is probably the most prolific and annoying bandwagons in all of professional sports. They actually call themselves "America's Team". So if you choose to support the Cowboys, you have made an enemy for life. Catch these hands.  
---
Atlanta Falcons
Please read the following in the voice of Quavo from the legendary rap ensemble Migos.
Quarterback Matt Ryan has been making it rain touchdowns all year (Rain Drops)
Wide receiver Julio Jones has been shredding the tops off defenses all year (Drop Top)
Are you down with the bando? (Trap Trap)
Do you like a high powered offense? (Gang)
Is Versace one of your hobbies? ('Sace)
Does an electric running game get your excited? (Skrt Skrt)
The Atlanta Falcons might just be Bad and Boujee enough to be your team this year (Dab).
---
Seattle Seahawks
The Seahawks are probably the team most familiar to bandwagon fans. They have been involved in two of the last three Super Bowls, winning their first franchise title in 2014. So what does R&B singer Ciara have to do with the success of the team in the playoffs? Probably nothing, but she is married to and expecting a child with star quarterback and noted swaggerless Windows Surface user Russell Wilson. She also had a son from a previous relationship with prolific Atlanta rapper Future. And who you ask are the Seahawks playing in the playoffs?  
That's right. THE ATLANTA FALCONS. I've been watching wrestling my entire life, and even the finest WWE writers couldn't write a more juicy subplot. The worlds of music and sport seem to intertwine regularly. A petition has even circulated for Future to sing the national anthem before the start of the game in his hometown. So if you like celebrity gossip, heartbreak and peak levels of pettiness choose the Seahawks.
---
Green Bay Packers
If Green Bay Packers' quarterback Aaron Rodgers looks somewhat familiar to you, he is the less talented and less successful older brother of season 12 winner of The Bachelorette, Jordan Rodgers. A major storyline on JoJo's season, was that apparently Aaron is estranged from his family and is no longer close with his younger brother Jordan. Amidst the family turmoil and conflict, the radiant JoJo eventually chose Jordan over Robby proving once again you sometimes find true love in the most unexpected places.
Why did I just waste your time with trivial reality show nonsense? Because I'm sick of the Packers. I'm sick of Aaron Rodgers. And I don't want to see either of them succeed anymore. So root for the Packers if you don't believe in love and family. Congratulations JoJo and Jordan!  
---
Good luck football fans.