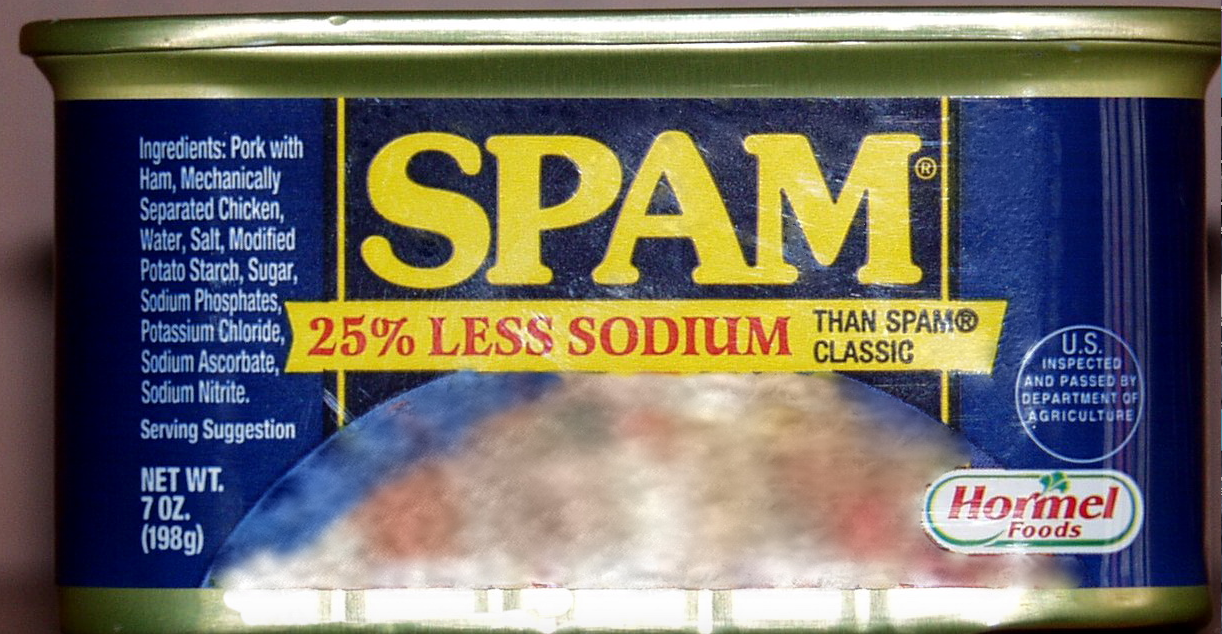 Working in media means a ton of emails, most of which go right to the spam folder. Here is a collection of the past week's most creative, ridiculous, and just plain weird:
---
$100,000,00.00 USD (One Million United States Dollars)
Attention ; 
How are you today? You may not understand why this mail came to you. 
This email is to individuals who have suffered from the notorious Internet scams, the UNITED NATIONS have agreed to compensate them with the sum of $100,000,00.00 USD (One Million United States Dollars) each. This includes every foreign contractor that may have not received their contract sum,people that have had unfinished transactions or international Fund transfer that failed due to Government problems, Checks scams, etc. 
Contact Ms. April Rosa ,Head of Foreign Remittance United Nations, London. Person to Contact :April Rosa Email: april4unitednations@gmail.com 
Making the world a better place! 
Regards, 
Mr. António Guterres 
Secretary General 
UNITED NATIONS
---
FBI needs your info
Good Day,
My name is Mr.Gerald Roberts,I am an FBI agent assigned to handle the
transfer issue that is befalling a lot of beneficiaries who ended up
been ripped off by impostors whose sole aim is to divulge your fund for
their sole interest.Be informed that i was assigned base on the
compensation fund that was made available by the UN for fraud victims
and my sole responsibility in this case is to direct you to the
transferring Bank or the security company depending on your transfer
option of choice.
A news article enlisted your name among the beneficiaries to be
compensated the sum of $2.5million,as soon as you make contact with me
on your transfer option of choice among the list below,I shall make
available to you the details of the transferring Bank or security
company for you to make a direct contact for your transfer proper.
1,Bank to bank wire transfer
2,Bank draft
3,Diplomatic delivery
Its in your best interest to reconfirm the information below so that i
can be able to file an application for fund release before you get in
touch with the Bank or the security company.
Full Name:
Address:
Occupation:
Phone Number:
Valid ID:
In response,I will like you to contact me directly using the email address below.
: geraldroberts101@gmail.com
Yours Sincerely,
Mr.Gerald Roberts,
FBI Delegate.
---
Five week degree
Don't like the job you work at and you think about changing it for something better?
– Is your lack of a degree holding you back from career advancement?
– Are you having difficulty finding employment in your field of interest because you don't have the paper to back it up – even though you are qualified?
You have a great chance to do it right now!

Best diplomas in every field of knowledge are now available for your order!
Get any Degree
in 5 weeks with our program!
Our program will let ANYONE with professional experience gain a Degree:
~ Doctorate
~ Bachelors
~ Masters
Get a Degree with our 5 WEEKS special program!
– No Examination!
– No Study!
– No Class!
Hurry up to start the new better life with the competitive salary. Best universities and colleges are open for you to apply right now!
Add Bache1or's, Master's or Doctorate Degrees to your resume in just a few weeks and open avenues to promotion and better jobs!

Call us for a FREE PRIVATE consultation!
International FREE calls (USA) +1-206-428-1982
Please leave us:
– Your Name
– Your Country
– Your Phone number

on the voicemail and one of our staff members will get back to you promptly!
---
Sugar Baby
Hi Mike
New estimates show that college student debt in Canada now totals over $16 billion. With roughly 1.7 million students in the country, the average financial debt amounts to $26,819 per student. In response to the overwhelming debt crisis, 206,800 students are utilizing the world's largest Sugar Daddy dating site, SeekingArrangement.com, as an alternative method of financial aid.
This year The University of Alberta is the fastest growing Sugar Baby School in Canada. 138 students joined the Sugar Daddy dating site in 2016 for a grand total of 422 registered Sugar Baby scholars. This is a 41 percent increase from the year the before.
50 percent of college students in Canada will graduate with student loan debt. With Canadian Sugar Babies receiving an average monthly allowance of $2,750, it is easy to see the allure of this financially motivated lifestyle.
If you are interested in speaking with a spokesperson or a local student on the site, I'd be happy to arrange.
My contact info is below if you need any additional information.
Best,
Alexis Germany
Public Relations Specialist
SeekingArrangement.com
Alexisg@Reflexmedia.com
+1 (702)859-0918
Additionally, please visit our press page to download the official press kit, which contains this year's infographic with additional statistics and data, as well as photos available for your use: http://www.seekingarrangement.com/sugar-baby-university