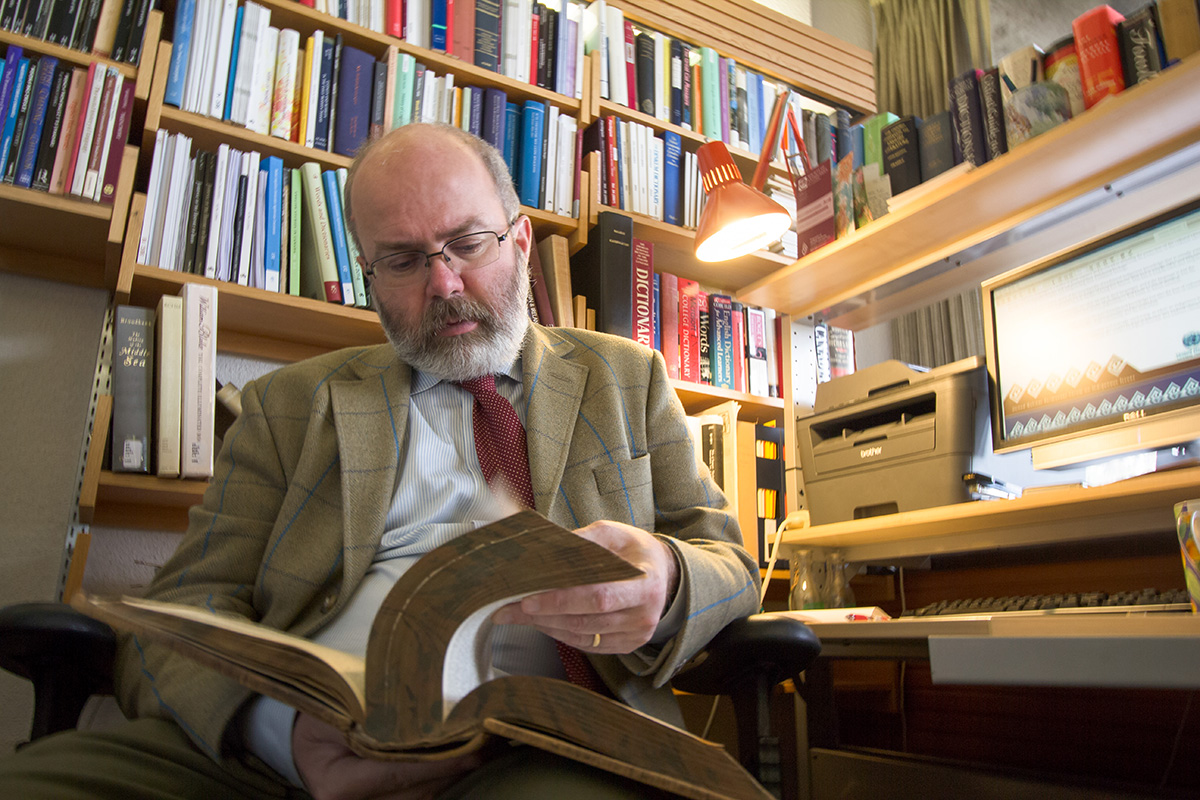 Name: John Considine
Faculty: Arts
Position: Professor of English
Favourite thing read in 2016: The Origin of Species
---
As a consultant for the Oxford English Dictionary, Professor John Considine knows a lot more about English words than most people do. This year, Considine is teaching ENGL 103 (Case Studies in Research), ENGL 212 (Introduction to the English Language), ENGL 300 (Social and Cultural History of the English Language), and ENGL 339 (Early Modern Literature and Culture: Studies in Shakespeare).
Could you tell me about your time at Oxford University?
In some ways it was rather like a dream, and dreams aren't always a good thing. I was reading very intensely and writing a lot, finding out a lot. I was also dealing with a disastrous love affair and drinking a lot. So the years really did rather flash by.
What is it like working for the Oxford English Dictionary?
When I worked for the dictionary full-time I enjoyed myself immensely. It was a job in which a new interesting question would come up every half an hour. That's a source of pleasure that not many people have. And something that I've really enjoyed in the 20 years that I've been doing consultancy work for the dictionary since leaving the editorial staff has been that the questions they've asked me have all called for research into some very different things.
What's your favourite word?
I think my favourite word is always the one I've just been working on. Right now it's Augustinian, and that's Augustinian in the sense of the 16th century Anabaptist group.
You wear a kilt to class sometimes… Could you tell me why?
My father was Irish — Considine is an Irish name. And according to me the Irish invented the kilt. I started wearing a kilt about 10 years ago, when I was about 40. Perhaps that was a sign of a midlife crisis. Some men have midlife crises and buy red sports cars and I couldn't afford a sports car so I bought a kilt.
Do you have any goals for 2017?
If I have a resolution for 2017, it had better be not to lose hope. These are bad times for the world, but one must not stop hoping.