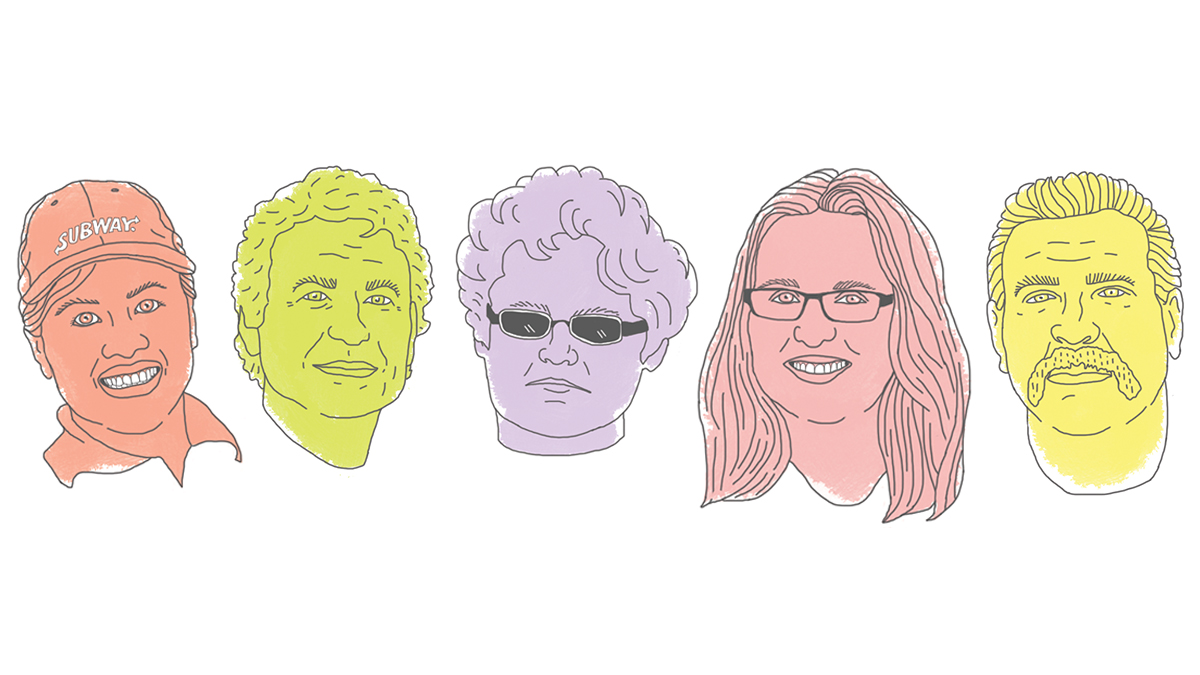 Sure, university has its bad moments like the F you received in Econ 102 even though you completed the Aplia assignments, or the Rutherford library fine you got because you misplaced a Foucault book after an English essay. But what about positive moments, like how the beer gardens at Week of Welcome are an appropriate excuse for skipping your first week of classes? Or the week extension your prof gave you for your term paper last sem because your pet iguana died? And what about the people who make your coffee, Subway sandwiches, hand you the Metro as you exit the university LRT station, fix the worn heel on your favourite boots, and assist you with your OneCard. Attention is generally on professors, presidents, politicians, puppy week, pancake breakfasts, and term papers, causing some university staff to go unnoticed. So, here are some of our favourite underrated campus heroes who we'd like to say thank you for putting smiles on our stressed faces when we need it most.
---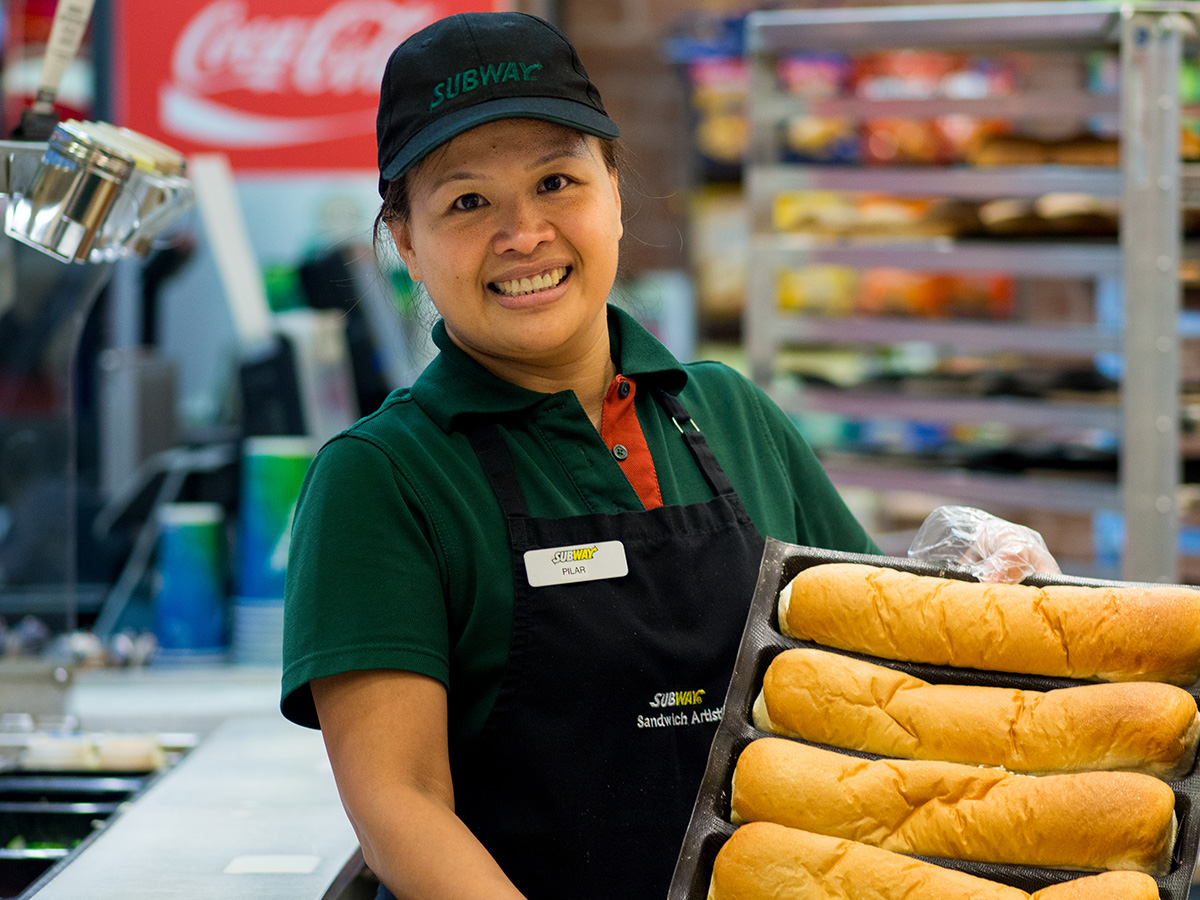 Pilar has been making HUB Subway a sandwich heaven for just under a decade. Lines move quickly because of her efficient assembly skills behind the counter. Smiling as she works, Pilar makes every single sandwich precisely as ordered. Though making magic at Subway is her full-time job, she manages to juggle in a second job on the side — but she never lets that get in the way of brightening a customer's day here at the U of A.
Pilar was raised in the Philippines in a large family with eight brothers and sisters. When she immigrated to Canada, her family stayed behind in their home country. When asked why she loves her job, she says, "I really miss my family back home, but when I come to work, I feel like the students here are like my brothers and sisters. They are my family, and it's sad for me when you all go away in the summer!" Thank you, Pilar, for making campus an enjoyable place to be!
by Brooklyn Sutton
---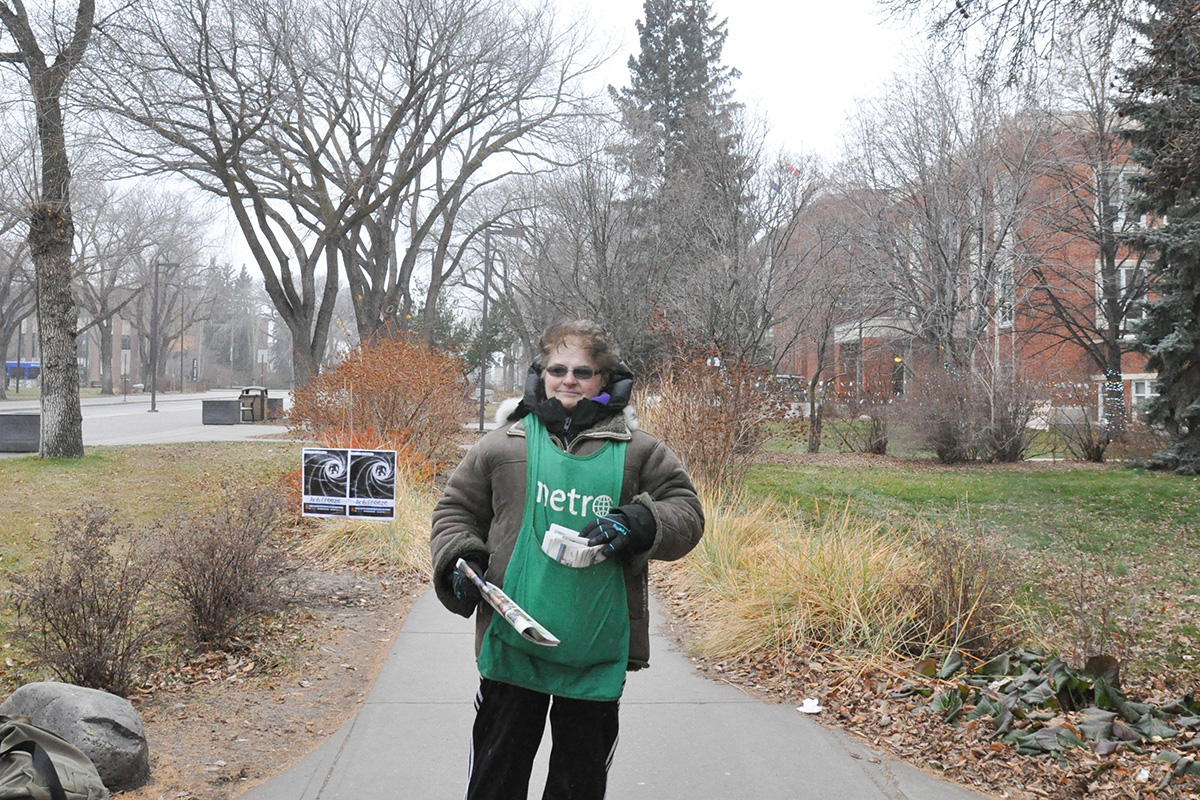 You may have seen Sherill at the exit of the university LRT handing out Metro newspapers with a big smile on her face. She has been doing this for over four years now, and no matter how cold it gets, she always smiles and wishes you a good morning as you pass whether you take a newspaper or not. She's awesome
like that.
"People are coming to work, they're coming to school, and they have a lot of pressures on them," Sherill says. "I just want to be a part of the happy part of their day. I have been told that it makes a difference."
by Aidan Herron
---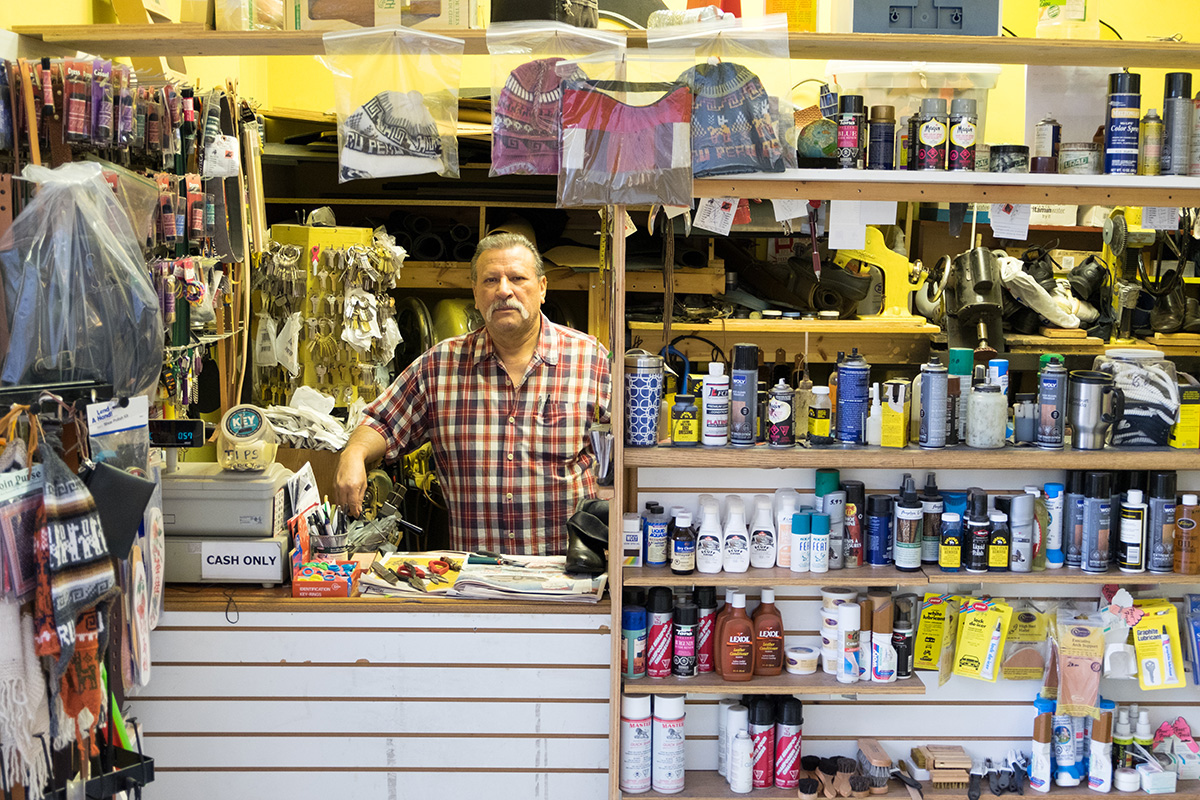 Humberto at Soler Shoe Repair fixed up my cowboy boots in an afternoon while I sat in the library studying in sock feet.
I went to see Humberto in HUB mall because his shop was local, and I didn't have the cash to buy a brand spanking new pair of shit kickers. Even if I had the money, there is still something about a good worn in pair of leather boots that makes 'em hard to part with.
That's why some married women have the saying, "'My husband is comfy like an old shoe.' So they don't want to divorce him," Humberto tells me.
Humberto has been living in Edmonton since 1972 and began repairing shoes in HUB mall in 1999. But his start with shoe repair begun even earlier when he was eight years old watching his mother work as a seamstress in Tia Maria, Peru.
"I always helped with the machine," Humberto says. After he got confident using his mother's sewing machine, Humberto would sit down with the local shoe repair guy, ask questions, and see what he's doing.
"Because I was curious, he liked to talk to me and teach me," Humberto says.
When asked what was his favourite thing to put on his feet, Humberto replies, "good shoes and ah, comfortable shoes."
by Jonah Kondro
---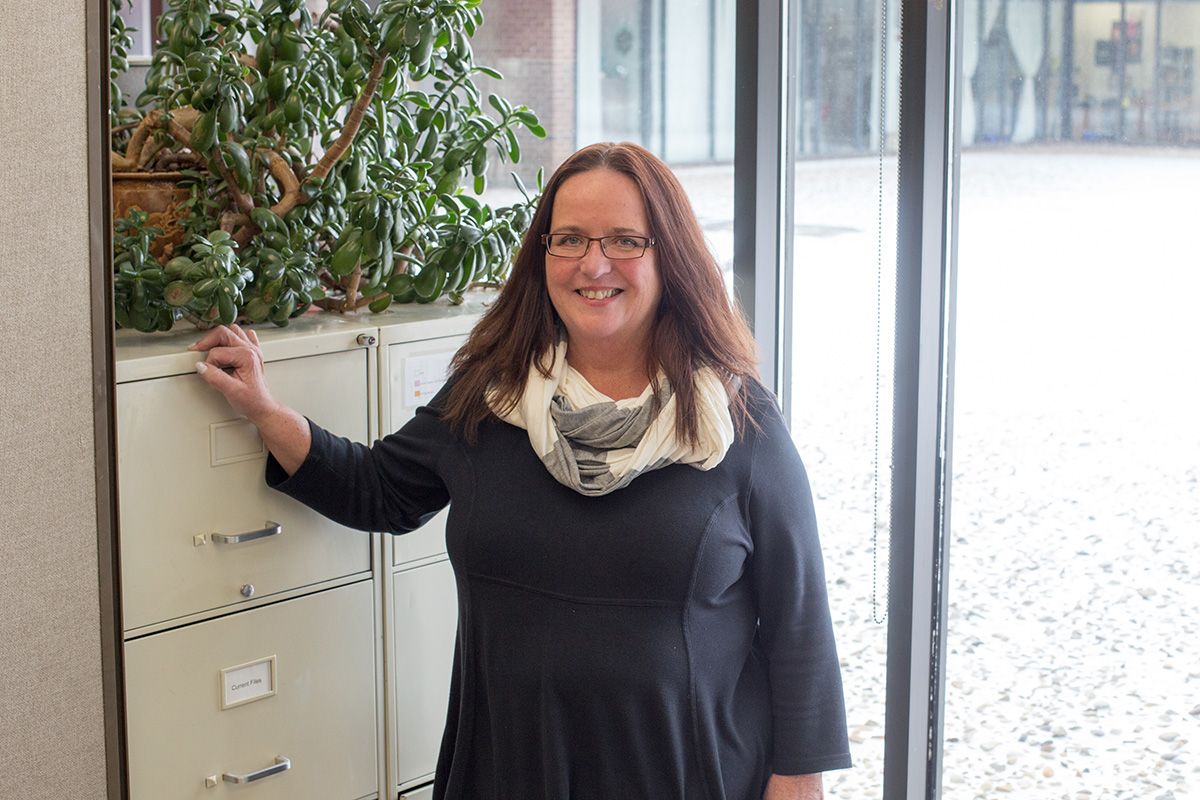 Kathleen Berto is the executive assistant to the chair in the Department of Art & Design. Each day she interacts with students, assists them with access to studios in the Fine Arts Building and other related enquiries. She's also in charge of One Card validation and encoding for students at the beginning of the fall term, which gives her the opportunity to meet various students from different programs in the Faculty of Arts. She is always warm and armed with a smile.
My encounter with her during my attempt to encode my card is proof of her heroic identity. Berto and her colleague JoyAnne Ngo pressed me to teach them how to pronounce my first name Chukwuebuka rather than dismissing it and going for the easier to pronounce middle name, Floyd. Her insistence on learning the pronunciation of my first name was significant to me as it validated my complex identity. Helping others and building a campus community is the reason she loves her work.
"If I can make someone smile then it's worth being here," Berto says.
by Floyd Robert
---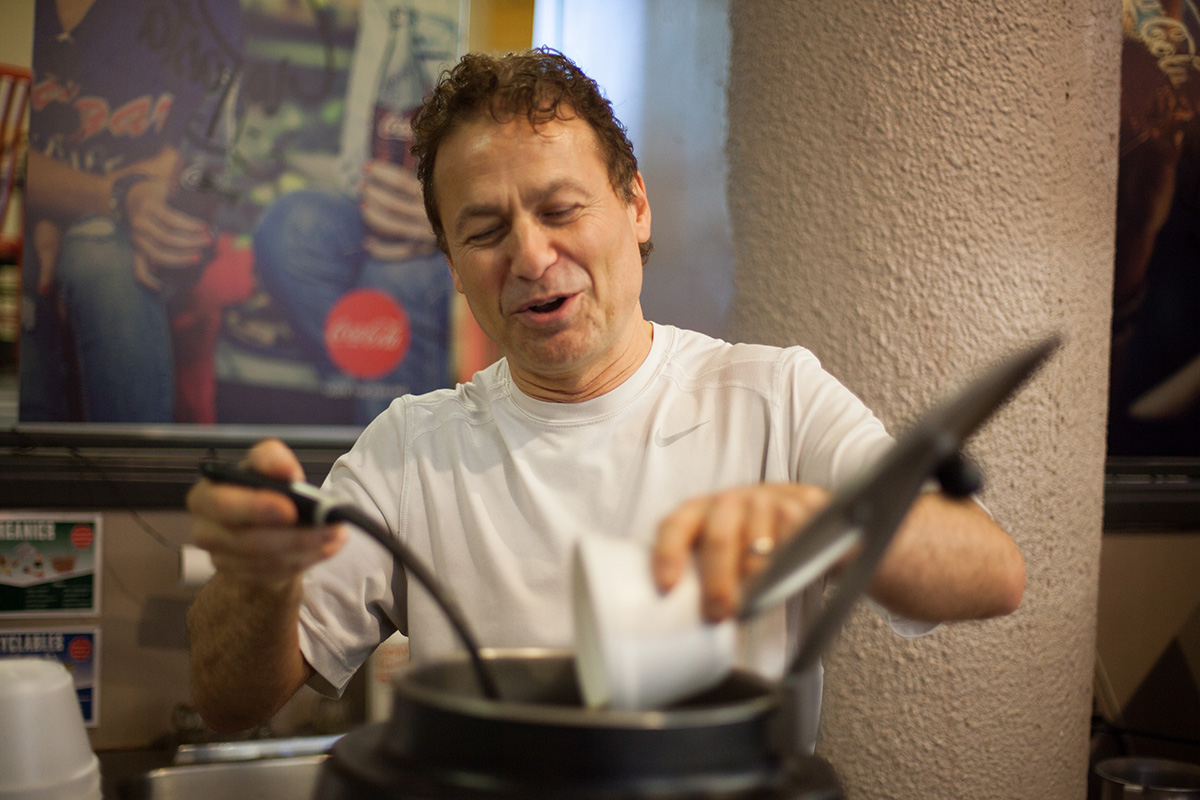 Sebastian, the co-owner of La Pasta Trattoria with his business partner David, has been a regular in HUB Mall for the last nine years. He wears a black velvet bowlers cap while charismatically switching between cooking, running the till, and socializing with customers. I was with a friend at La Pasta and she forgot her wallet. Sebastian's response was that she could pay next time. It really struck me as a way of building a sense of community and trust.
"My favourite part of my job is talking to people and customers. If I could, I'd be out talking with people all day, but food has to be made," says Sebastian. "I do everything — it's really important for everyone to know how to do everything and cross-train, so I make coffee, make our pasta and paninis from
scratch, everything."
by Hannah Madsen