Preview: Eva Foote's homecoming at the Needle Vinyl Tavern
Navneet Gidda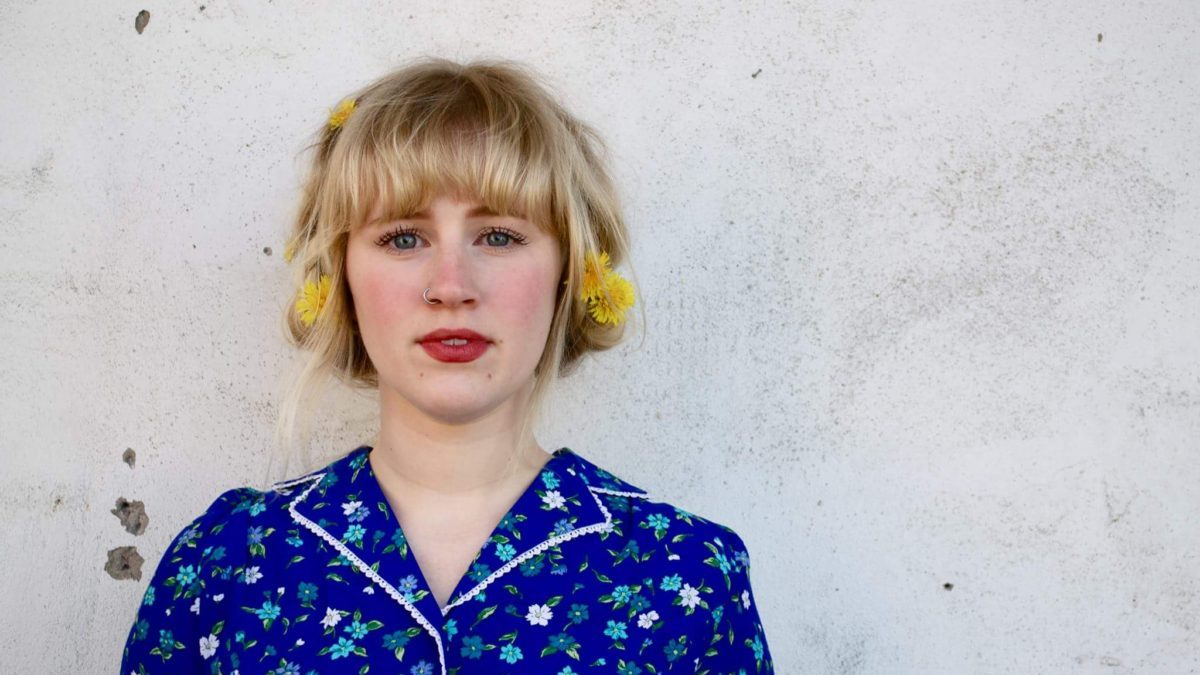 What: Eva Foote, with The Misery Mountain Boys
When: Sat, January 7th (Doors/ Show 2:30/ 3:30pm)
Where: The Needle Vinyl Tavern
Tickets: Free
*All ages
---
Although she's made a new home miles away from Edmonton, Eva Foote still keeps her hometown close to her heart.
This Saturday afternoon, Foote will be in town to perform a free show at The Needle Vinyl Tavern. The bluegrass and folk concert will open with The Misery Mountain Boys, before Foote takes the stage with local artists Jasper Smith and Dean Kheroufi. Reunited with players and friends from early in her career, Foote is looking forward to the homecoming.
"I'm playing with with my older crew (on Saturday)," she says. "They're the musical family I had in the beginning. It'll be a good final hurrah before I go back to Montreal."
Foote, who was born in Lafayette, Louisiana, first began her musical endeavours alongside her father. She recalls singing harmonies in his traditional bluegrass band. Foote herself became interested in writing music about three and a half years ago, finding inspiration in her everyday relationships and experiences.
"At first I mostly just scribbled things down, but then started writing more seriously and with the intent to finish songs," Foote says. "I used to be in a long, drawn out relationship, and songwriting was therapeutic."
Foote began playing solo, but after meeting fellow Edmonton musicians Ariana Brophy and Andrea Vissia, she realized a more complex sound was possible.
"In songwriting, you write all these words and then say them with guitars on top. But when (Ariana, Andrea, and I) started singing all together it felt like we were writing full vocal stories," says Foote. Although she notes the girls haven't been singing with her since she moved away, she mentions Ariana will be playing alongside her in Saturday's show.
The summer before moving away, Foote decided to pursue her dream of releasing an EP and compiled a few of her songs to make Sparrow & Stone. Foote infused raw emotion into each track to appreciate her Alberta roots.
"It was a sort of farewell to Edmonton — leaving the place I miss the most," says Foote.
Starting the next chapter of her life in a new city across the country gave Foote inspiration for yet another EP, Funeral Walking. Struggling with loneliness, Foote recalls going through a rocky period when she first moved to Ontario.
"I felt like all these relationships I had made in my hometown were stretched out and I was struggling with how to let those relationships change or make new ones," Foote says. "It was this new found sadness that inspired my second project."
Just as Foote has moved from place to place, her writing and musical style have yet to settle completely. She's exploring new sounds, and plans to continue to push the boundaries of her writing, focusing on turning honest feelings into something more elaborate. 
"I'd say I'm still searching for my sound," says Foote. "It's hard to sort of find the style that you fit into the most. In Montreal I've been trying to write less about love and heartbreak. I'd like to say more about my female friendships, being in a new city, and my relationship with myself."