Spam of the Week: January 29, 2017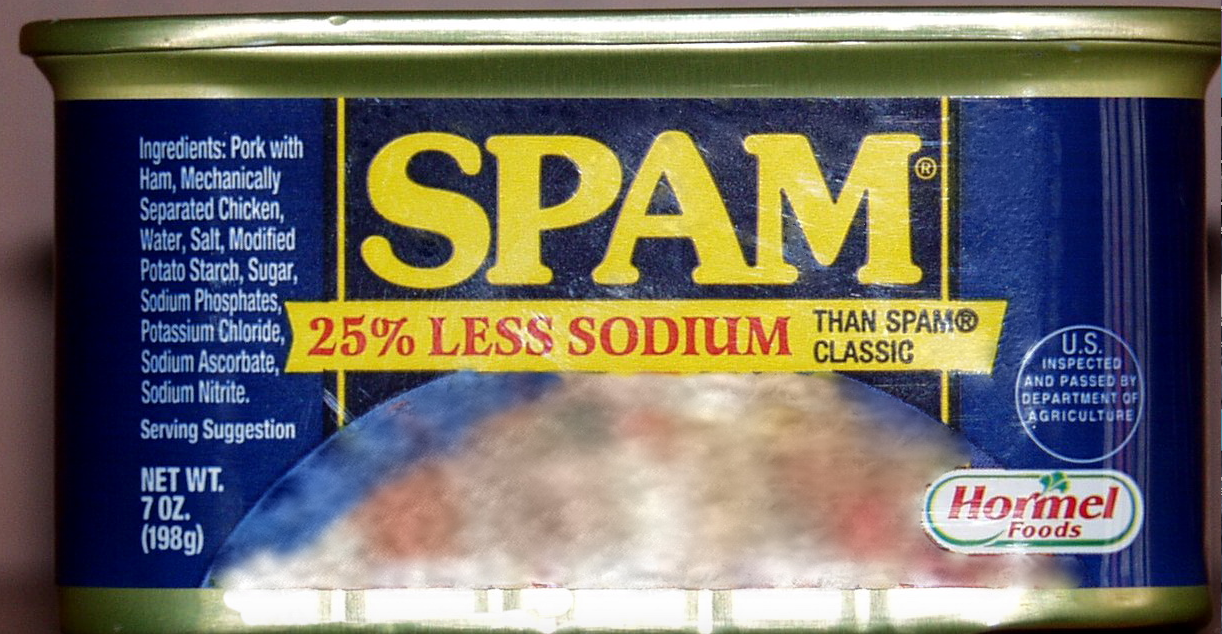 Working in media means a ton of emails, most of which go right to the spam folder. Here is a collection of the past week's most creative, ridiculous, and just plain weird:
IMPORTANT NOTICE FROM BAN KI-MOON
United Nations Headquarters
New York,NY 10017
United States.
This is to bring to your notice that the United Nations Compensation fund Organization,In Affiliation with the United Nations Human Rights Council has been authorized in their Sanction Programs to compensate 1,000 scam victims who has being a victim of internet scam.The United Nations has decided to pay you $250,000.00 USD(Two Hundred and Fifty Thousand United States Dollars) each in order to restore the global economy to the enviable standard of respectability.
Your particulars was mentioned by one of the syndicates who was arrested as one of the victims of their operations.You are hereby warned not to communicate or duplicate this message to him or her for any reason whatsoever as the US SECRET SERVICE is already on trace of the other criminals,these information should remain confidential till they are all apprehended,other victims who have not been contacted can submit their  application as well for scrutiny and possible consideration.
You are to contact Brian Weber preferably by email on (brianphilip.weber@yahoo.com.ph) for the release of your $250,000.00 USD compensation fund,he's a United Nation representative in the United
States.You are also advised to provide him with the under listed information for verification:
1)Full Names :
2)Home Address :
3)Nationality :
4)Age :
5)Sex :
6)Occupation :
7)Phone Number :
Best Regards,
Ban Ki-moon
Secretary-General of the United Nations.
How does it feel to be a loved one? I wish to feel it someday.
Hello there,
How does it feel to be a loved one? I wish to feel it someday.
I am Tatyana, an educated middle class girl from, Bryansk, Russia. I am a doctor and earn for a decent living. I am very hard working and honest to my profession, which indirectly implies that I don't have much free time.
So this has given rise to problems in my personal life. Lack of free time has deprived me of the chances of finding my love and life partner which many professionals might share with me. So I want to tell straightaway that I am in search of my life partner.
If you ask why online dating then the answer is that it is the only option left for me. Moreover I was always fascinated by foreign countries, their culture and languages. I always had a dream of meeting a perfect foreigner just like in films. The best way to find a foreigner to date with is at an online dating site.
During my search of a perfect online dating site, I came across this website, where thousands of young women like me had registered and found the love of their life. If you are a single and you also want to get loved and live together with a fine woman in harmony and love, then please join this site and try to find me. I will be more than happy to converse with you and get to know each other.
Parking Charge number 44888
Parking violation notice
The City of Toronto records specify that a parking tickets issued to the vehicle described below has not been paid. this penalties and applicable penalties area past due and must be paid within the next 10 calendar days. Driving Records show that you are/were the registered owner at the time this vehicle was cited. Consequently you are justly chargeable for responding to this notification.
Ticket
Number
Violation
Fine
Payment
Received
AMOUNT
DUE
44888
Park facing wrong direction – raised curb
$40.00
$0.00
$40.00
View photos taken by the bylaw officer who issued your ticket here.
Imperial Parking Canada
© Copyright 2017 Imperial Parking Canada Corp.
Terms and Conditions | Contact Us
If you have received this message by mistake or you have chosen not to subscribe, then disregard this message or unsubscribe.
Klayman: Typical Vile Leftist Disrespect for Military Heroes! Send Them to Guantanamo for a Long Cuban Vacation!
Gold Star family members say they were assaulted during inaugural ball festivities
Fox News
January 24, 2017
A massive group of violent demonstrators spat on, assaulted and screamed obscenities at a Gold Star widow and sister Friday outside an inaugural ball honoring the military, one of the women told "Fox & Friends" on Tuesday.
Amy Looney, who lost her husband Navy SEAL Lt. Brendan Looney in 2010, and Ryan Manion, whose brother Marine First Lt. Travis Manion died in 2007, said they were attacked as they tried to enter the American Legion's tribute to Medal of Honor recipients at the Veterans Inaugural Ball.
"Unfortunately, as we got there we found ourselves separated from the rest of the group walking to the galas that night and were caught in between the entrance to the event and about 75 protesters that got very angry with us and really converged on us," Manion said on "Fox & Friends."
Continue Reading…..