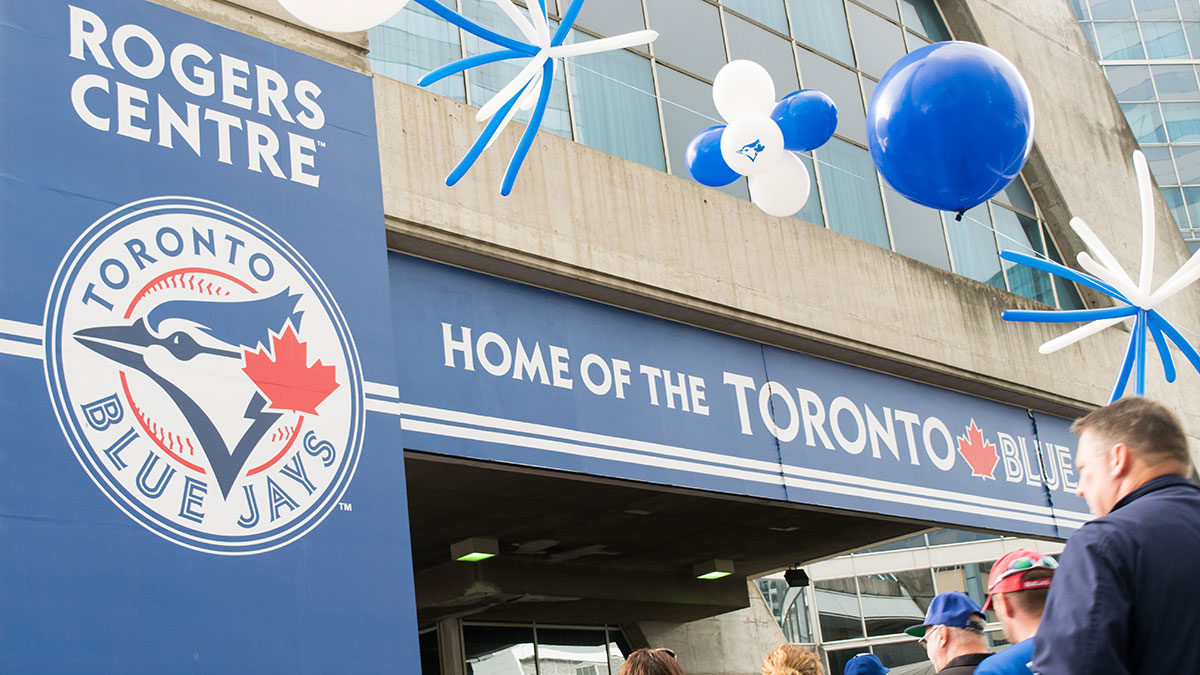 What started out as a disaster for the Blue Jays at the beginning of the 2016 season, the bullpen rounded into a strong part of the team as the campaign wore on.
The emergence of fan favourite Joe Biagini, as well as reclamation projects Jason Grilli (acquired from the Braves on May 31, for prospect Sean Ratcliffe) and Joaquin Benoit (acquired from the Mariners for pitcher Drew Storen and cash) helped to solidify the back end and were major factors in the playoff run. Obviously though, the offseason brings changes, and these changes were significant for the Jays.
Free agency saw the bullpen left with two huge holes left by the departures of Benoit (who signed with the Phillies) and top left-handed option Brett Cecil (who signed a contract with the Cardinals worth more than the signings of Jose Bautista and ex-Blue Jay Michael Saunders combined). The additions made by GM Ross Atkins were nothing splashy by any means, though there is some nice potential for pitching coach Pete Walker to work with, leaving the bulk of the bullpen with a "pitch by committee" approach.
The back end of the pen is mostly set, with elite closer Roberto Osuna poised to improve on an already terrific sophomore season. At just 22 years old, Osuna has already proved to be one of the game's high end closers, posting a 2.63 ERA with a .926 WHIP and 157 strikeouts over 143.2 innings during his short career. Setup situations will likely be handled by a three-headed monster; 40-year-old righty Grilli, quirky right hander Biagini, and new acquisition JP Howell (set to take over as the Jays top left handed option from Cecil). Howell's season could be an interesting one. After posting an impressive 1.43 ERA in 2015, 2016 saw a decline, with Howell pitching throwing a 4.09 ERA. The Blue Jays are hoping coach Walker can help him return to his 2015 form, which would bolster the back end.
This leaves the Jays with four available spots in the pen for 2017. Newcomer Joe Smith will surely have a job with the big league team at the conclusion of spring training. With Walker expressing a desire to stretch out Biagini over the course of Spring Training, Smith could push for a setup role, and has the numbers to do so, posting a career ERA of 2.93 over his ten year career. Also likely to have a spot is holdover Gavin Floyd, who was with the team last season, but torn his right lat muscle in an appearance on June 28, and missing the rest of the season.
After that, the Jays are still left with two open spots open for competition. There are five pitchers with a legitimate shot and sticking in the bigs. Danny Barnes, Aaron Loup, Matt Dermody, Ryan Tepera, and off-season pickup Brett Oberholtzer will all be fighting for these remaining spots. Expect Oberholtzer to be stretched and used as starting rotation depth in the minors, adding security to a depleted farm system. Tepera and Dermody were up and down through the majority of the season last year, and while pitching effectively, neither seemed ready to make the jump and be able to pitch for an entire season in the majors.
This leaves the Jays with Barnes and Loup. Barnes has been impressive in the minors, posting promising ERAs of 0.35, 1.01, and 0.73 over the past three respective seasons. The Jays will also be hoping Loup can return to 2012-2014 form, where he was particularly effective. What Loup has going for him is that he is a lefty, a quality that the Blue Jays are obviously lacking, and assigning him to AAA Buffalo would leave them with only one left handed option to begin the season. While he does have this advantage, Loup needs to show the club that he has potential by having a strong spring.
The bullpen is vital to a playoff-hopeful club's success, and has been a big part of why they have pushed into the ALCS in consecutive years. To steal a line from Oilers' GM Peter Chiarelli, the Jays bullpen moves this offseason have not been sexy, but they are hopeful that they can be a solid an effective piece in a puzzle that will look to compete in the ultra-competitive American League East.