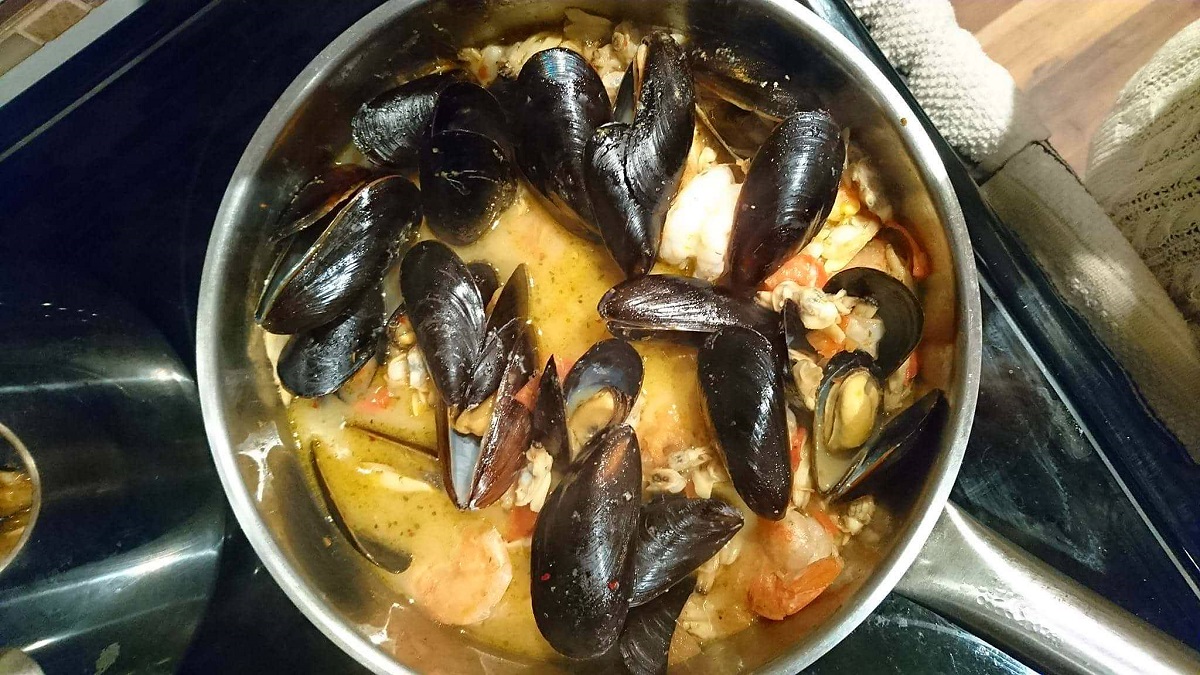 What's in a recipe? Well, it usually has something to do with fresh ingredients, a lot of love, and some really basic kitchen skills. But personally, I believe every cooking adventure should start with the most important ingredient of all: a bottle of wine. Half for the recipe, half for attaining the perfect what the hell attitude you need to properly make Italian food.
I even tested this recipe in the presence of an Italian friend who begrudgingly told me it was delicious, so you know it's decently authentic. Although the recipe involves quite a few steps, the end result is incredibly flavorful and more than worth your time and effort.
Before we start though, let's be clear, you don't have to be afraid to top your seafood pasta with parmesan. My Italian friend says it's a faux-pas, but we're all friends here and I say go for it! And remember, there is no such thing as too much butter, only not enough butter.
---
"Decently Authentic" Seafood Spaghetti
Serves 2-4
Cooking/ prep time: 30 minutes
Ingredients:
5 garlic cloves

4-6 tbsp. butter

1 tbsp. vegetable/canola oil

4 tbsp. sundried tomato pesto

1 whole tomato, cubed

1 tbsp capers

1 bottle white wine

1 bag of prawns

½ bag frozen clam meat

1 bag frozen mussels

1 tbsp. hot pepper paste (sriracha or harissa)

Salt & Pepper to taste

Parmesan and olive oil to taste 
Method:
1. Cook spaghetti in a large pot of boiling salted water until al dente (you all know how… I hope)
2. Meanwhile, chop garlic finely. Heat two tbsp butter and the oil in a sauce pan over medium heat, then add the garlic. Sauté until garlic is browned. Add pesto, the tomato, the capers and about a cup of white wine.
3. Add clams and shrimp and close the lid, cooking for 3-4 minutes until cooked and heated through.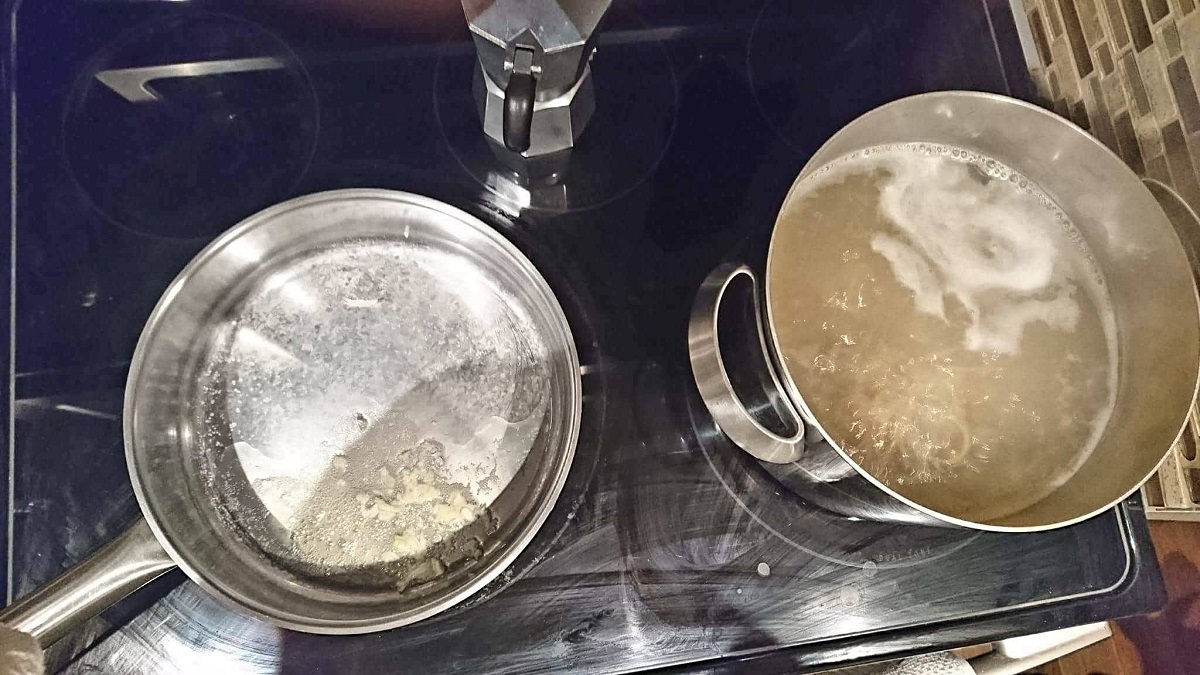 4. Drain the mussels, watching for any sand or otherwise gritty bits.
5. Add mussels, the hot pepper paste and 2-4 tbsp of butter, closing lid to cook for another 2-3 minutes. (Discard any unopened mussels). Season with salt, pepper and chili flakes.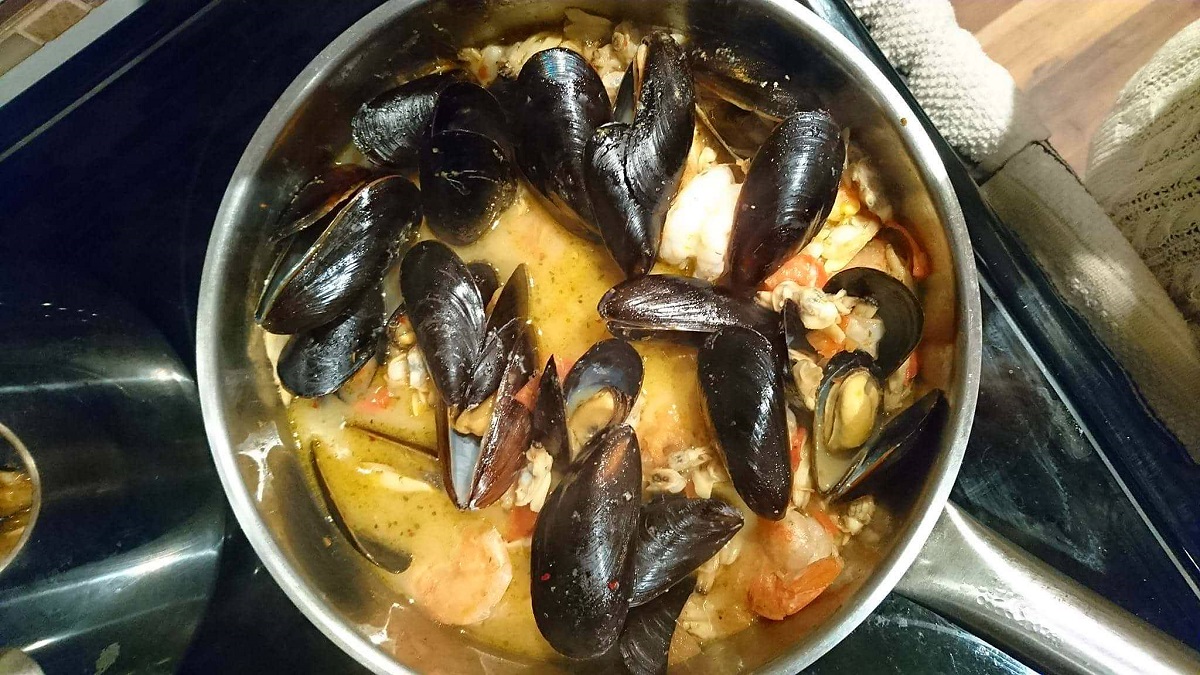 6. Drain pasta and return to pot.
7. Serve pasta and sauce in round bowls with a drizzle of olive oil and sprinkle of parmesan cheese.