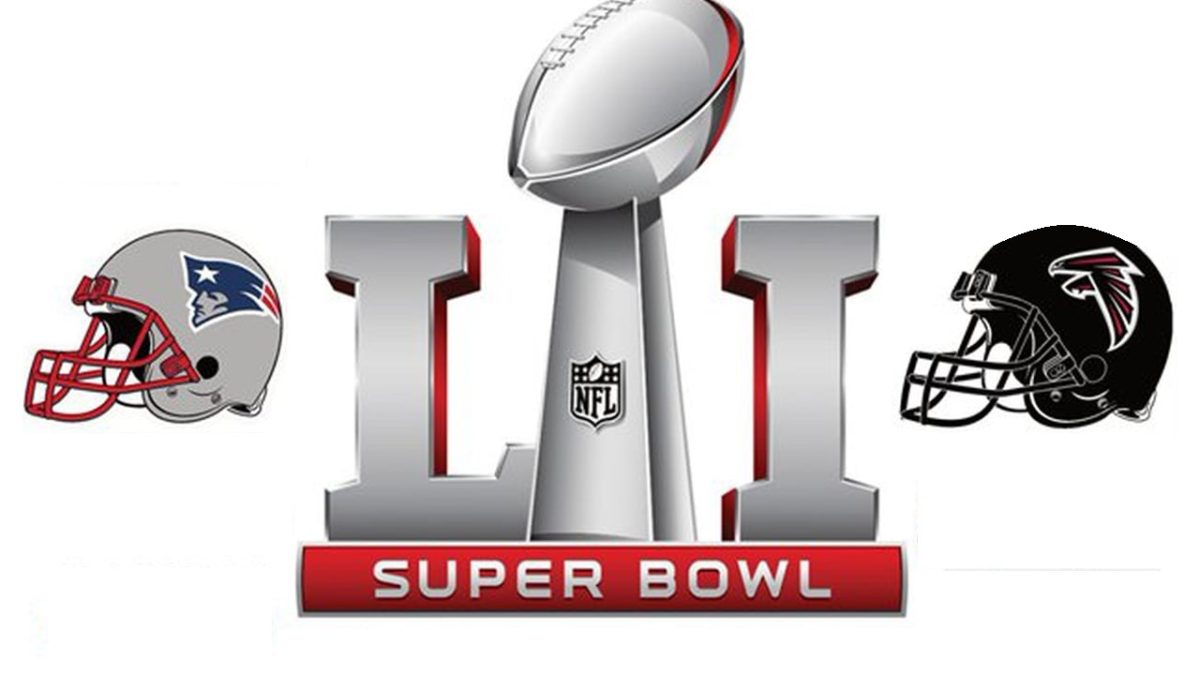 Let's face it. You probably don't care about the Super Bowl.  You probably never watched a single snap all season, nor do you know what a snap is. But hey, no big deal. No judgement.     
If you didn't know, this Sunday is America's biggest game. Super Bowl LI has the New England Deflators Patriots up against the underdog Atlanta Falcons. To make the game more interesting for a wider demographic, Vegas has now made it possible to bet on everything from how long the national anthem will be to what colour Gatorade will be ceremoniously poured on the winning coach. I'm not lying.  People will actually wager their hard earned money betting on which song Lady Gaga will perform first during her halftime show. We live in turbulent times.  
So if you're a risk-taker, have an addictive personality, or degenerate friends who like to gamble like I do, enjoy this betting preview courtesy of your friends at The Gateway.
---
How long will it take for Luke Bryan to sing the US National Anthem?
Over/Under 2 minutes 9 seconds
(from the moment he starts singing until the note "Brave" ends)
I have no idea who Luke Bryan is.  But one time on a trip to New York I went to a Yankees game and they had a guy play the anthem with an electric guitar.  It took about 18 minutes, and I never felt America impose its will on me more than in that one (very long) moment.  So just as long as Luke Bryan actually sings the anthem I'd bet the under.  
---
What will be higher on Super Bowl Sunday?
Tom Brady Rushing Yards +150 (3/2)
Donald Trump's Interview with Bill O'Reilly in minutes -200 (1/2)
(Note: Wager is on length of interview aired on Fox Broadcast prior to kickoff)
The correct answer in fact will be 2 Chainz standing on the Falcons' sideline. 2 Chainz will be higher on Super Bowl Sunday. Tru.    
---
How many times will "Gronk" or "Gronkowski" be said on TV during live broadcast?
Over/Under 3
New England Patriots star tight end, Rob Gronkowski is an unstoppable force of nature, unless he gets injured like he did earlier this season which means he won't be playing in Sunday's game.  However, a Patriots Super Bowl run wouldn't be complete without Gronk and stories like this.  Take the over.  
---
How many times will Gisele Bundchen be shown on TV during the Broadcast?
Over 1½ +110 (11/10)
Under 1½ -150 (2/3)
If you didn't know, Brazillian supermodel Gisele Bundchen is married to Tom Brady.  Proving once again that life isn't fair, cheaters always prosper and Tom Brady always wins (unless he's playing the Giants). I say take the over because the world has been a pretty ugly place lately and we could use more beauty in our everyday lives.  
---
IF the Patriots win will Brady, Belichick or Kraft be seen shaking Roger Goodell's hand on TV?
Yes -180 (5/9)
No +140 (7/5)
This is probably my favorite prop bet because it's by far the pettiest.  Roger Goodell, the commissioner of the NFL, suspended Tom Brady for 4 games at the beginning of the season for his involvement in Deflategate. The Patriots then went on to pummel every single opponent on their way to the Super Bowl with a deflated-football-sized chip on their shoulder.  I want to bet yes they will shake hands, because it would be the most ingenuine thing ever witnessed since the time I had to apologize for swearing at a ref when I was 10 during my illustrious youth basketball career. For the record, I never pushed off, the other kid was hand-checking me all game.
---
What color will the liquid be that's poured on the winning coach?
Clear 3/1
Lime/Green 3/1
Orange 3/1
Yellow 3/1
Red 6/1
Blue 15/2
Purple 12/1
A good friend of mine has kept this bet going between us for the last few Super Bowls. I think he won last year picking yellow.  I also recently lost a bet on who would win this year's Royal Rumble and now I have to clean a bathroom. I also have an ongoing bet with my dad that the Bulls will finish with a better regular season record and go farther in the playoffs than the Raptors. I also have a bet with a friend that Vanessa will win this season of the Bachelor.  I might have a gambling problem. Oh yeah, pick (Falcons) red Gatorade.
---
Which song will Lady Gaga play first during the Halftime show?
Born this Way 9/4
Bad Romance 5/2
Edge of Glory 6/1
Poker Face 10/1
Just Dance 10/1
Any Other Song 11/10
I had to YouTube most of these songs. You might not be able to tell, but I'm not necessarily Lady Gaga's main fan demographic. After about 45 minutes of watching Lady Gaga music videos, my money's on "It Don't Mean A Thing (If It Ain't Got That Swing)" with Tony Bennett. AND in a huge plot twist, Atlanta's very own Migos emerges from the depths of the stage to join Gaga and Tony to perform their acoustic remix of "Bad and Boujee."  
---
I have now successfully made a reference to Migos in the last three things I have written for The Gateway. What were the odds on that?
2017 is wild.