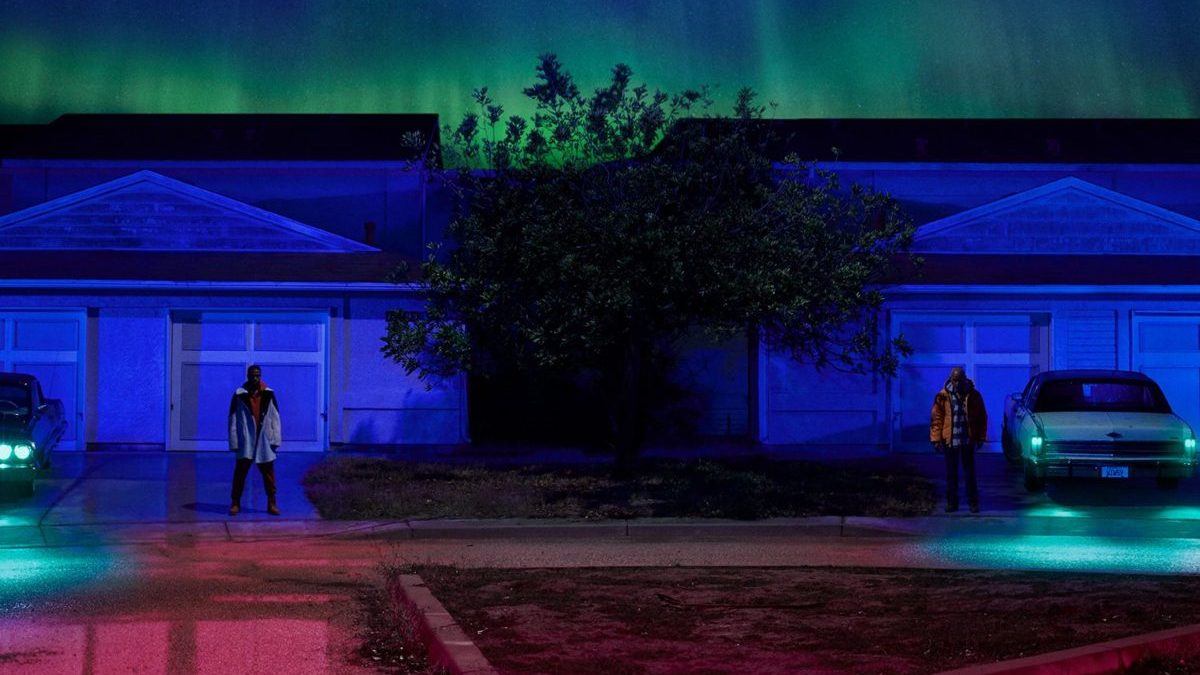 Big Sean 
I Decided.
GOOD Music | Def Jam
http://uknowbigsean.com/
---
Ambivalence is defined as the state of having mixed feelings or contradictory ideas about something or someone. If I were the author of a dictionary, printed next to this word would be a picture of Big Sean.  
I first heard Big Sean during the mixtape renaissance of the late 2000's, on Finally Famous: The Mixtape. He was a new voice in the rap game that really resonated with me around the time I started at the U of A.  He was fresh off of his co-sign from Kanye and GOOD Music, so rightfully I had very high expectations of what was to come from the 20-year-old Detroit rapper.  
Without dating myself, it's been almost a decade since then (damn I'm getting old).  After a slew of mixtapes, three full studio albums, as well as a collaborative album with his new boo, we received Sean's fourth solo album, I Decided. this past Friday. And after sitting with the new release over the weekend, it has left me conflicted as ever with Sean Don.  
Don't get me wrong, I like Big Sean, and I think he's a serviceable rapper. But a small part of me (probably dating back to that impressionable wide-eyed undergrad student from all those years back) still thinks he has the potential to be one of the greats. In my mind, what separates your run of the Mill emcee from the upper echelon of immortalized rap gods are certain definitive moments in their careers. Moments that establish them as the first rapper on the tip of every rap heads' tongue when debating who's best in the game.  
In '94, Nas lived up to the insurmountable expectations of what Illmatic would end up meaning to hip hop, Jay laid the framework for all those to come after him in '01 with The Blueprint, and Sean's mentor had his moment in '07 when Graduation firmly cemented Kanye's status as rap's flagbearer for the next decade. More recently Big Sean's contemporaries have had their moments. Ironically, Kendrick Lamar took "Control" of the rap game in 2013 on one of Sean's own album cuts, and J. Cole had his career defining homecoming tour on Forest Hills Drive the following year. But what about Big Sean? 
Aside from heavily publicized celebrity relationships, the only moment of Sean's career that's really stuck out as being wayyy up has been this blessing of a track. So on his latest album, does he find his moment?
The record, if nothing else, isn't shy when it comes to complexity or layers, as vivid themes of fear, regret, loss and self-loathing are all present. However I just can't get past the Michelle Obama's face at the Trump Inauguration–inducing bars Sean insists on force feeding his audience. On "Jump Out the Window," Sean deals with the quarrels of a failing relationship with gems like, "Remember when you used to come through and hit the Mario Kart? And you always picked the princess? I realized you were a princess,  way back then we the best thing that never happened." Yeesh.  
The album's first two singles, "Bounce Back" and "Moves" definitely have the same "IDFWU" feelings that I can admit are infectious. But it's not until the second half of I Decided. that Sean hits his stride. On "Owe Me" he's coming face-to-face with his past relationships, "Voices In My Head / Stick To The Plan," is about letting down those closest to him, he honours his biggest influence in his mom on "Inspire Me," and on "Bigger Than Me" he expresses how vital the city of Detroit is to his very existence. Features from Eminem (Oh Marshall..), Jeremih, The-Dream and Migos (aka nawf Atlanta's favourite sons) round out the album. It's solid, but not career-defining.   
I commend Big Sean on how transparent he is with a lot of his inner demons on I Decided. His honesty is endearing and you can clearly tell what's important to him, which hasn't wavered much throughout his career. Doing right by his family, his girl, and his city.  These are all admirable traits, ones that all my favourite rappers tend to share, and ones I try to strive for in my own life.  However, I still feel like there's something missing. That something that would force me to bring up Big Sean in those "who's the hottest in the rap game" conversations I have every so often.  I'm not saying he's never going to have his moment, but for now, I've decided it hasn't come yet.