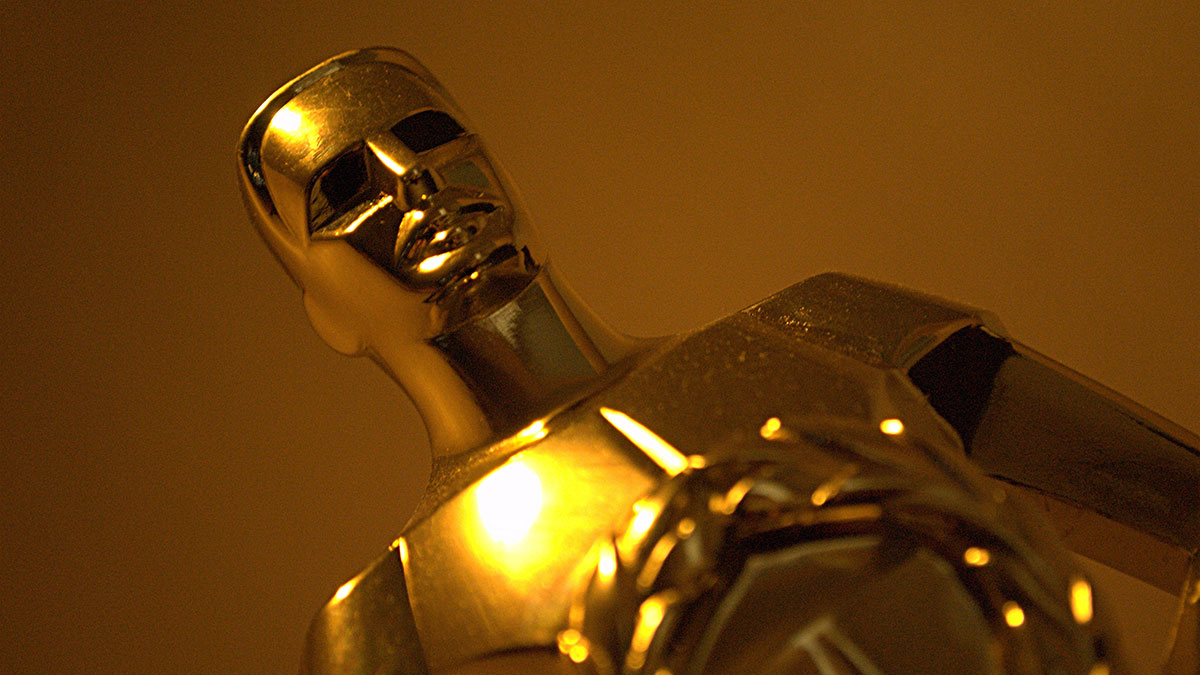 After the 2017 Oscar nominations were released last week, some of our in-house film buffs had a few things to say about what made them gasp and cringe. Here are a few (I repeat, A FEW) of the biggest surprises and snubs from this year's Academy nominees.
---
Surprises:
The kid from Manchester by the Sea gets a supporting actor nod and rightfully so
Lucas Hedges is a big reason why Casey Affleck has been so praised by his performance in Manchester by the Sea. The pair's chemistry is crisp and nuanced. Also, Hedges was just flippin' awesome. It's good to see his both comedic and grief-stricken performance get the recognition it deserves. Too many people were encompassed with Batfleck's brother that they really didn't glorify Hedges. This is well, well deserved.
– Zac McEachern
The 8 hour O.J.: Made in America mini-series is a film???
Clocking in at 467 minutes, O.J.: Made in America's puts even the most indulgent Martin Scorsese, Christopher Nolan, or Michael Bay film to shame. Even by the standards of these directors (who all love to make movies that are long AF), the nearly eight hour mini-series seems to be stretching the boundaries of what should be considered a feature film. Especially considering the fact that it is a fragmented series, and not a traditional movie, it's incredibly interesting to see the Academy's decision to recognize it among ones. In an already crowded category, I am keen to see how O.J.:Made in America fares, as it's proven to not only be able to push boundaries on screen, but off of it as well.
– Sam Podgurny
Hell or High Water is just another Southern action flick
It's not that I dislike Hell or High Water, I just don't think it should have been nominated for Best Picture. It won't win. The characters are ¯\_(ツ)_/¯, none of them are particularly likeable or memorable, the relationship between brothers is half-developed and underwhelming, and the stereotypes are tired. The plot is admirable, which is why its nomination for Best Original Screenplay is acceptable. It's not particularly riveting for a heist film, but I didn't expect it to be. I also feel like I've seen a dozen other movies that are similar but more well-executed. And it's predictable. So, it's "originality" only extends so far, which is probably why I remained pretty unmoved, sinking further into my couch even during the most action-packed scenes. I get it, the film believably depicts the American South. But then again so do Trump supporters and I don't see them getting praised.
– Ashton Mucha
Jeff Bridges does the same southern accent, still gets a nomination
In literally every movie where Bridges play a character south of New York (or not in California), he basically just reprises his role of Rooster Cogburn from True Grit. His accent is the same fucking thing, and almost every time the Academy gives a nom for it. I love Hell or High Water, and Jeff Bridges in it, but I can't justify his position among the other actors nominated in the Best Supporting Actor category. The only time I can think of where this shtick didn't work was in his fantastic performance in the modern masterpiece, R.I.P.D.
– Nicklaus Neitling
La La Land ties all-time record with 14 nominations
In what should absolutely be no surprise, La La Land has landed a whopping 14 nominations (for just about every category you can think of). This movie fucking rocks and anyone who doesn't think so should be forced to stare at Ryan Gosling's close-eyed, terrible wax figure for the rest of eternity. It's almost a shoo-in for the music and editing categories, but don't be surprised if it doesn't come home with some of the big ones it won at the Globes (Best Actor and Best Actress has some fierce competition). In any case, I believe Damien Chazelle is a man I would sell my soul to.
– Zac McEachern
---
Snubs:
The Handmaiden get's nothin'
Every year there are many pieces of must-see cinema that get shunned from Hollywood's biggest circle jerk celebration. As for 2017's most noteworthy example, my vote goes to The Handmaiden. I was fortunate enough to catch Park Chan-wook's (Oldboy, Stoker) historical erotic thriller earlier this year and, in ways only made possible by this visionary director, remain equal parts amused, baffled, and captivated by it. From directing to acting to cinematography, this film provides plenty of peculiar pleasure in it's twists, turns, and tantalizations. It's just a shame the Academy doesn't agree. Maybe Oscar voters prefer their Korean sex spectacles hidden away in their browser histories, but when it comes (hehe) to this one, that which is taboo should be celebrated too.
– Sam Podgurny
Captain Fantastic and the return of Viggo Mortenson
This was my favourite movie from the last year, and though it's a small win to see Viggo Mortenson in the Best Actor ranks, it deserved more. Mortenson is a revelation, the ensemble is hilarious, and the movie itself is a profound meditation on family, loss, and America in 2016. It's equal parts hilarious and where's-the-kleenex sad, and is one of the best comedies that has been released in recent memory. Steve Zahn, Kathryn Hahn, Missi Pyle, and Frank Langella are all pitch-perfect, and the fact that a lot of it was shot in the forest speaks to me on a personal level. Of all the nominations it could have gotten, giving Viggo a nod was most important. The man simply never makes a bad movie. (No, Hidalgo wasn't bad, it was average.) In a field of one guy who is accused of sexual assault, Andrew Garfield's neck, the second-hottest Canadian named Ryan, and a man who hates acting, Viggo's gotta be your guy. If you have any doubts, this should put them to rest.
– Mitch Sorensen
Amy Adams loses as diversity wins
After last year's backlash, the Academy's attempts to remedy the #OscarsSoWhite controversy have lead to a few forced diversity nominations — to help them air on the safe side of social media. In doing this, there have been some obvious snubs. Tom Hanks (Sully) and Chris Pine (Hell or High Water) can be included, but the most important to recognize is Amy Adams (Arrival). She gave the best performance of the year, in a film that arguably is only a Best Picture contender because of her, but the Academy ignored her for the sake of a diversity. Amy Adams should have been nominated for and won Best Actress. But when has the Academy been known to do anything unsafe.
– Nicklaus Neitling