Q&A: Pandas volleyball player Meg Casault breaks Canada West record for career kills
Jonah Kondro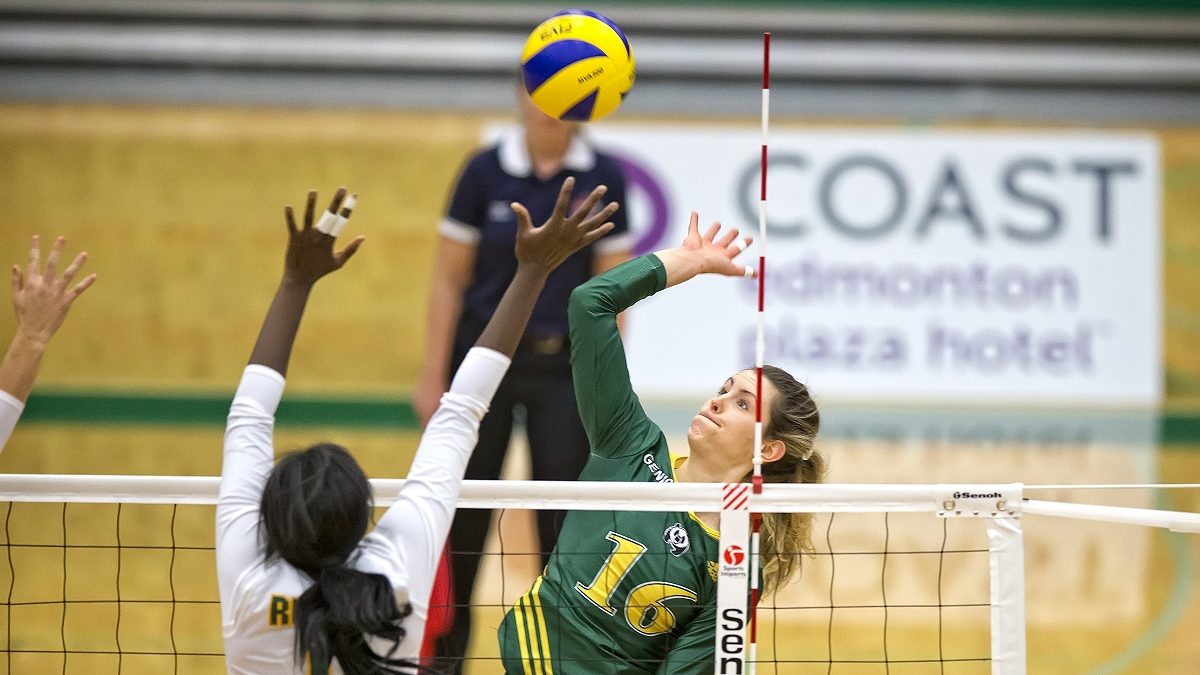 Meg Casault is a fifth-year Pandas Volleyball player. She recently broke the Canada West kills record with her 1,255th career kill. Casault's new record was set in the same game the Pandas volleyball team pushed their win streak up to 20 straight games. The Pandas are set to host the 2017 Canada West Final Four tournament at the Saville Sports center, which is exciting for Casault as she will complete her career with Pandas volleyball at home.
---
Gateway: How did you get so good at volleyball?         
Casault: A lot of practice. I've been lucky with the coaching staff that I've had growing up. I started playing volleyball in grade 6. David Climenhaga (one of my friend's parents) got me into volleyball with a bunch of my other school friends and started me on that path. (Climenhaga) was always really supportive and gave me the encouragement to keep going and kept telling me that I had the talent to get there. The Panda's club, which has expanded immensely since I've started, had some really good alumni coaches. Jen Telfer and Christine Biggs brought me into the Panda way and the training system. (Head coach) Laurie Eisler really knows how to bring the best out of all of us, and the crew that Eisler has around us is absolutely incredible. We were also really lucky to have Naoki Miyashita ("Miya") as a coach — he's from Japan and is back there now. He was phenomenal in every aspect.
1,255 career kills. That seems like a lot? Is that a lot?
I guess [laughs]. Until people brought up the stats and said what the record was, I had no idea. I wouldn't have known otherwise.
The Pandas are on a 20-0 win streak right now. What does that team success feel like?
It's always in the back of our minds, but our coaches and the team atmosphere keep us grounded. They do such a good job of not making that record our focus. It's so easy to get wrapped up in that. We can have a perfect season and not close it out at the end. There is so much to come and so many important games that we have to focus on. That's ultimately where our focus is.
The Final Four is coming up in March. What are your thoughts on the upcoming tournament?
Right now we have two weekends of league games left. Our goal is to close out those games and then we'll be hosting Final Four. The tournament will be at the Saville Center, which will be really awesome and great to finish my last games as a senior at home. Obviously we want to win that so we're ranked pretty high going into the National Championships. That's our goal. So winning the Final Four is a stepping stone along the way.
#16, that's your jersey. Is there any sort of sentimental meaning behind the number?
[Laughs] I wanted #10 coming in, but somebody already had it. #16 will be sentimental now after these five years. I guess it will always mean something to me.