Q&A: Golden Bears tennis player Ryan Townsend gets set for Western Canadian Finals
Jonah Kondro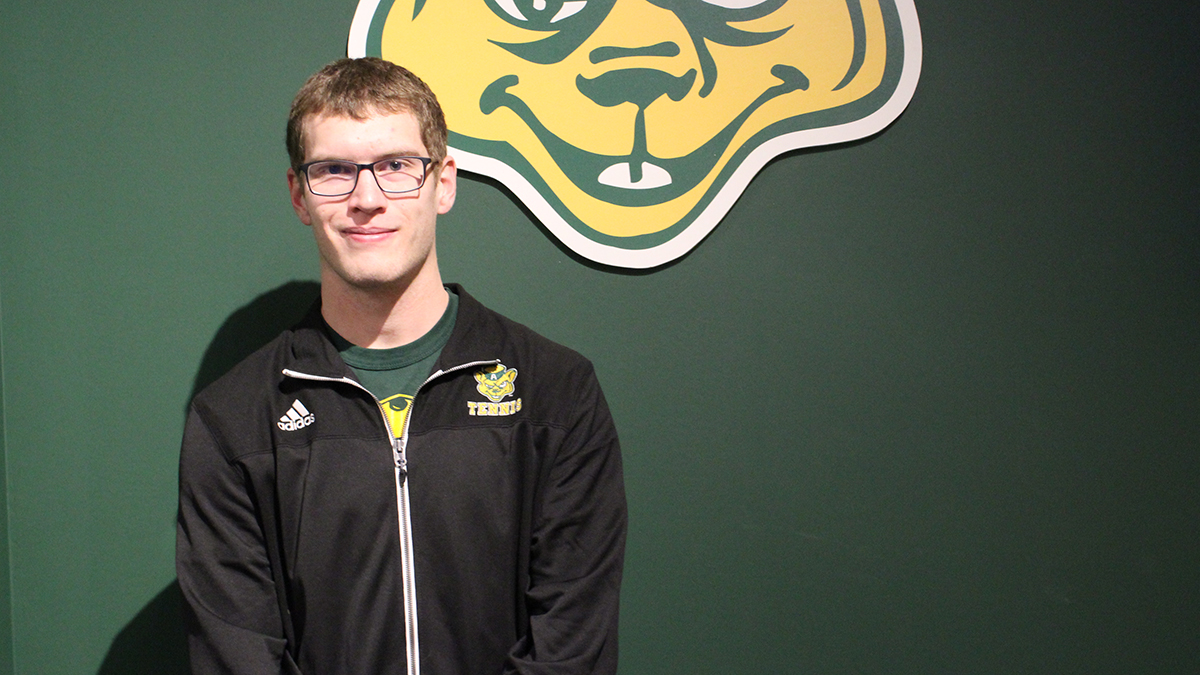 Ryan Townsend is a second-year Golden Bears tennis player, who recently helped the club win their fourth-consecutive Prairie Regional Championship on Feb. 18th in Calgary. Golden Bears tennis, along with Townsend, will be traveling to Vancouver to compete in the Western Canadian Finals from March 4-5. Townsend will have his Yonex racket ready for the upcoming matches against the Simon Fraser University (SFU) Clan.
---
Gateway: Why do you play tennis? Why not play badminton or ping pong?
Townsend: Well, I did play ping pong growing up. When I was five years old, I would stand on a stool and play against my (grandpa) and my dad. But I was really mostly into hockey growing up, like every other Canadian. When I was about 14, I quit hockey and decided I wanted to take up a different sport. My dad played a lot of tennis, so I thought I'd try tennis out. I loved the fact that it's kind of just yourself out there competing.
Golden Bears tennis had another huge success at the recent Prairie Regional Championships. You put in the work and you got the win. How does it feel?
It feels good, just to be blunt. We've been working really hard and we practice really hard; and the fact that we had won nationals last year gives us confidence going forward, because we know we can do it, we've been there before. I think it gives the other teams pressure when they play us, because we're at the top right now, and they're trying to bring us down.
You mentioned playing tennis is a very individual sport, but when you're in a doubles game you're playing with a teammate. How is preparation different for singles versus doubles?
It is different, but at the same time the goal is the same. You're both trying to win the match. The team format is really nice, because even though it is singles out there, you're really sharing it with everyone else. It's always nice to get the support from everyone out there. But the preparation for the most part is usually the same. It's just more of a team dynamic, which is awesome because you get to share the win with everyone else and that's the best part.
Golden Bears tennis is going to Vancouver for the Western Canadian Finals. Are there any apprehensions?
We played Simon Fraser (SFU) a few months ago. We won our first match up against them and then we lost the second. We are going to feel a little nervous going in to this match, because SFU is going to be very tough, they're going to be ready, they're going to want to takes us down, and they want to go to nationals. It's just all about preparation, mental preparation.
Who's your favourite character to play as on Mario Tennis?
I would always pick Mario. But I like Yoshi too. A lot of people like Boo. I hate Boo because he's so darn tricky with his shots, it's ridiculous. I find Boo is the cheapest character.