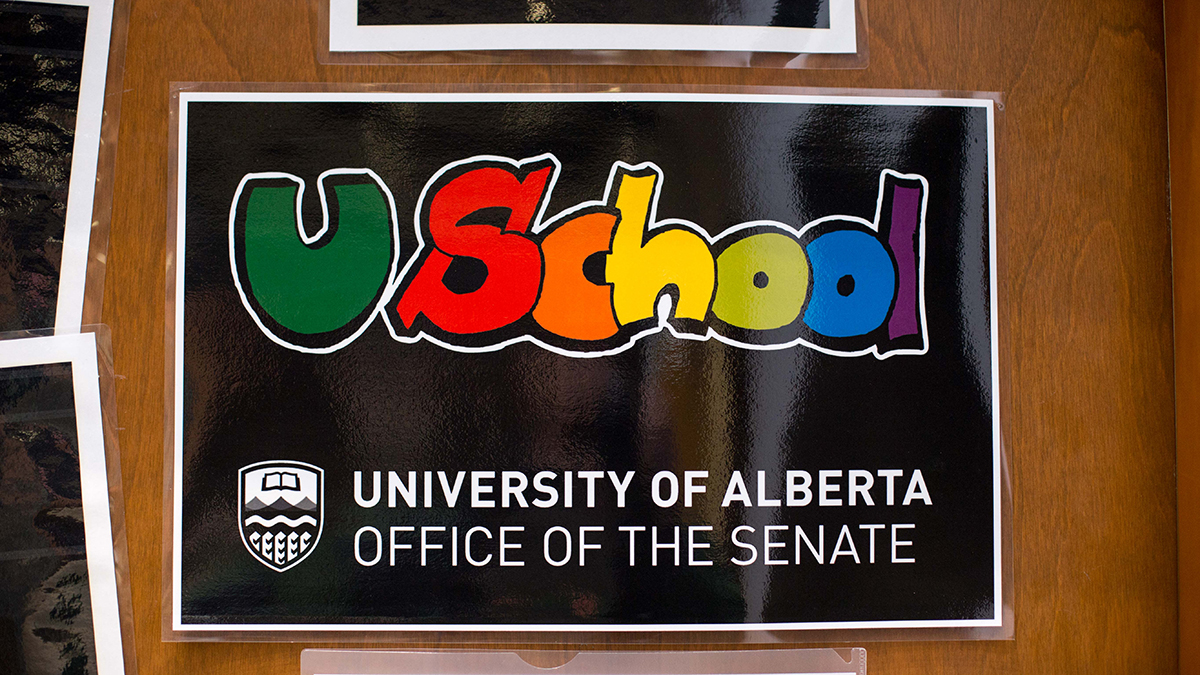 Scholars in HUB Mall might spot Lyndsey Chamberlain leading a swarm of Grade 4 shutterbugs down the halls on USchool's photography day.
According to Chamberlain, the kids love taking photos.
"(When) you put a camera in a fourth grader's hand, they go on a little power trip," she said. "They feel so professional."
Photography day is one of many sessions offered by USchool, an outreach program run by the University of Alberta Senate for socially vulnerable children in Grades 4 to 9 from metropolitan, rural, and Aboriginal communities around Edmonton. The program has been run since 2010, and introduces students to campus disciplines and technologies.
A week at U School consists of a number of learning sessions on North Campus. Students visit the Butterdome, the U of A's cooling plant, the electric acoustics lab in the Fine Arts Building, and the observatory in the Centennial Center for Interdisciplinary Sciences. Topics of study include nutrition, the Canadian constitution, the aurora borealis, the neuroscience of human movement, and — the students' favourite according to Chamberlain — photography.
"For a lot of the students it is their first experience with the camera," Chamberlain said. "Because of the demographic that we work with, a lot of them might not necessarily have cameras or cell phones or the opportunity to go and do photography."
After shooting photos of North Campus, students edit the photos under the guidance of USchool coordinator Mel Woloszyn. They choose one photo to edit from the numerous subjects they photographed, which may include hoarfrost on trees, buildings, brick walls, rabbits, and squirrels she said.
"Sometimes the kids will take very controlled and very precise photos," Woloszyn said. "It's really funny because they'll take 10 photos and these are their 10 perfect photos. And you'll have kids who see an opportunity in everything and they'll end up with 437 photos."
Last year, USchool saw 640 students from 27 different schools, and enlisted the help of more than 400 volunteers and 29 teachers. The program's end goal is to connect young students with the U of A and introduce them to the possibility of post-secondary education.
"There are so many various things that we introduce them to," Woloszyn said. "The hope is that we'll plant a seed and then it will kind of go from there."