Alberta Ballet's 'Alice in Wonderland': Choreographing a classic with Edmund Stripe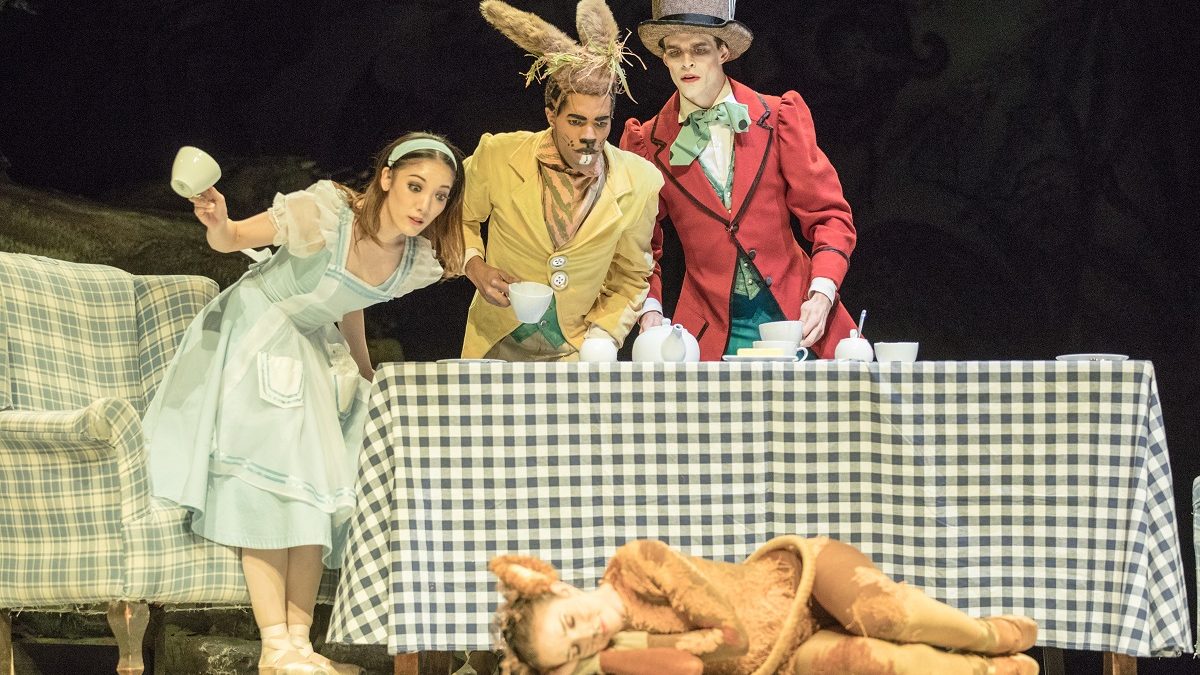 What: Alice in Wonderland by the Alberta Ballet
When: March 24-25
Where: Northern Alberta Jubilee Auditorium
Tickets: $25 – Student Rush Pricing*
https://www.albertaballet50.com/2016-17-season/alice-in-wonderland
*Student Rush tickets are only available for purchase, and are subject to availability, one hour prior to the performance, at the Auditoria. Rush tickets are only available to students with valid ID.
---
After charming audiences in its 2006 premiere, Alberta Ballet returns Alice in Wonderland to the Edmonton stage this weekend with hopes of a repeat, albeit revitalized, performance.
Continuing the celebration of its 50th anniversary, Alberta Ballet will present their acclaimed adaptation of Lewis Caroll's tumultuous adventure at the Northern Jubilee Auditorium on March 24 and 25. With choreographer Edmund Stripe at the helm once again, Alice in Wonderland is preparing to deliver another delightfully comical, splendidly heart-warming, and dazzlingly fun ballet experience for all to enjoy.
Although Stripe is using the same choreography from the 2006 production of the show, he says most of the dancers from the original have left the company, changing the complexion of what this weekend's audiences will experience.
"(This version is) slightly different because of the characterizations," Stripe says. "I was very adamant that the dancers in this year's production found a way of interpreting the characters in their own way, rather than trying to impose the characterizations from 2006."
Born in London, England and trained in a rigorous style of dance called the Cecchetti method at the Royal Ballet School, Stripe's dance DNA runs deep. He explains how in his early days he was inspired by famous English choreographers such as Sir Frederick Ashton and Sir Kenneth MacMillan, as both regularly visited his school and as a student he regularly frequented their shows at the Royal Opera House. Stripe notes that a lot of his productions since those days have been influenced by, and benefited from, this unique upbringing as a student.
"I was very privileged to able to be exposed to some of the great choreographers of English dance at that time," Stripe says.
It was actually Sir Frederick Ashton who initially made Stripe fall in love with ballet. Stripe recalls how his father took him to the Royal Opera House when he was four to see Ashton's adaptation of Cinderella, another classic story.
"(Ashton's Cinderella) must have stuck with me because after that I started ballet lessons at a very early age, and I've been dancing ever since," Stripe says. "(Since then) I've danced all over the world and choreographed with companies all over the world."
Compared to other mediums of storytelling, Stripe says he has always been drawn to ballet as a means of expressing his creative desires. For the audiences of this weekend's shows, this means they will be in for a telling of Alice and her journey down the rabbit hole that might be light on dialogue but will be all the more unique for it.
"(Ballet is) a speechless form of entertainment," Stripe says. "Everything in ballet has to be interpreted through movement or dance (and because of that) ballet is such a unique form of storytelling."