Album Review: A Crow Looked at Me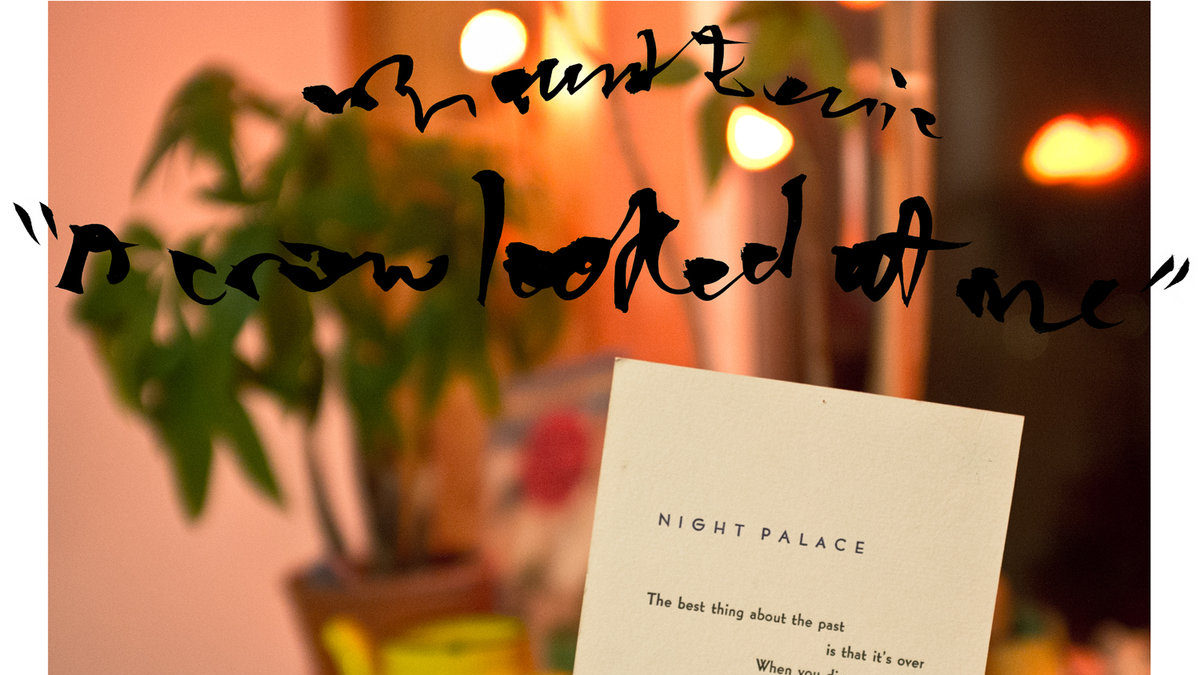 Mount Eerie
A Crow Looked at Me
P.W. Elverum & Sun, Ltd.
http://www.pwelverumandsun.com/
---
A Crow Looked At Me is an album that knows it should not exist. On it, lo-fi icon Phil Elverum details the months following the death of his wife, artist Geneviève Castrée, from pancreatic cancer, which has left Elverum to raise the couple's infant daughter alone. Despite the gorgeous instrumentation, Elverum actively resists any notion of romanticizing such tragedy through song. He makes this clear in the album's first seconds, singing "Death is real/someone's there and then they're not/and it's not for singing about/it's not for making into art." Frankly, the record might as well just end there. But, it continues, as if against its own will, for 41 more unbearably grief-stricken minutes.
There is a tendency in art to compartmentalize death, an implication that so long as pain can be transformed into creativity, then surely its existence must be worthwhile. A Crow Looked At Me is refreshing in its outright rejection of this idea. Elverum sings of Castrée's death as it was: arbitrary, unnecessary, and irreversible, declaring "I reject nature, I disagree." Here, he makes no attempts at closure. Rather, he insists on bearing his agony for all to see, stating on "My Chasm," "I now wield the power to transform a grocery store aisle into a canyon of pity and confusion." This leads to the record's most chilling moment, in which Elverum, his voice breaking, commands: "look at me/death is real."
It's these candid moments that give A Crow Looked at Me its power. Elverum populates his stories with a muted violence, quiet reminders of the viscera of death. When lines like "I threw away your dried-out, bloody, end-of-life tissues" or "you still get mail" leap out from the music, the result is almost unlistenably sad. The onslaught would risk blurring into monotony were Elverum not so keenly self-aware, stopping at one point to ask, "Do the people around me want to keep hearing about my dead wife?"
Fortunately, Elverum is such an adept lyricist and arranger that the album is consistently riveting, painting an intimate portrait of a life cut short, and the daily experience of those left behind. It's an album as rife with the beauty of enduring love as it is with the gut-churning reality of terminal illness, and the financial anxiety it leaves behind (if there's one album you pay for this year, make it this one). Its uncompromising honesty renders it far from easy listening, however.
A Crow Looked at Me feels voyeuristic, as if Elverum is forcing the listener to violate his privacy. Elverum acknowledged as much in an album release statement, saying "my internal moments felt like public property." One has to wonder, then, what value there is in such a sacrificial exercise. The album bears no resolution or optimism, only a sense of unadulterated tragedy. According to Elverum, the record exists to "multiply my voice saying that I love her. I want it known." If so, then it remarkably transcends its intention. While it offers no respite, there is little doubt that in future years, A Crow Looked at Me will make an invaluable companion to others suffering from grief. This seems to be the ultimate value of Elverum's courageous act of vulnerability: Death is real, but we are not alone in enduring it.