Ben Caplan: Breaking the mold of monotony on stage and in the studio
Jeremiah Ellis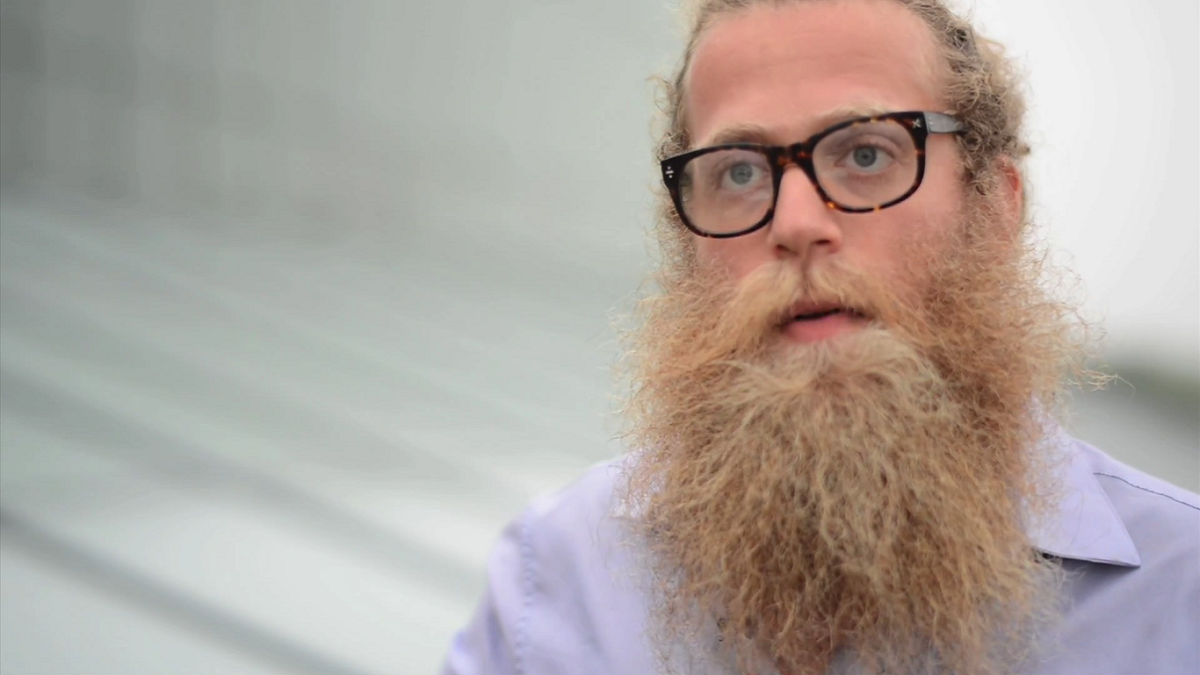 Ben Caplan & The Casual Smokers
Saturday, March 11 (7:30-9:30 p.m.)
The Capitol Theatre
Tickets: $22 in advance (SOLD OUT), $25 at the door (CALL AND ASK)
---
From his large mane to his soulful, roaring voice, Ben Caplan is a unique presence whether on the stage or in the studio.
After spending much of the last year on a lengthy tour that included a rigorous European leg — which saw him play 43 shows in 53 days — the Halifax-based folk musician is now embarking on a 33-date North American tour. The crooner will be bringing his striking beard and diverse, folk-infused tunes to the Edmonton Capitol Theatre on March 11th.
"Being on the road and tour gives a lot of opportunity to be really present in the moment," says Caplan. "There's a lot of monotony in a certain way, a lot of repeating the same tasks over and over again. It's the small differences in each moment, from one night to the next, that make those nights interesting."
Caplan's musical influences range everywhere from classic, quintessential folk artists like Bob Dylan, Joni Mitchell and Neil Young to more unexpected places like Jewish folk and Eastern European music and even some Brazilian tunes. The result is a gruff, yet tender melange of  soul that gives audiences and listeners alike a distinctively dynamic and thrillingly entrancing experience.
"I listen to a lot of different kinds of music and l like filtering back out of me the stuff I like listening to and the sounds I enjoy making and hearing," Caplan says.
To further diversify his sound on his sophomore album, 2015's Birds with Broken Wings, Caplan teamed up with Montreal hip-hop and klezmer artist, Josh "Socalled" Dogin to produce. Caplan says he wanted Dogin because of his hip-hop background, but also because of his ability infuse sounds that seem to clash into a cohesive whole.
"Working with him lead to a much richer mashup of different kinds of sounds that I wouldn't have been able to achieve on my own," says Caplan. "I was inspired to sort of attempt that by listening to some of his recordings."
The 12-track record also features some 35 musical guests and was recorded over the course of three rigorous, yet experimental, 10-hour days in the studio. This, of course, was a much different and more ambitious direction than his first album, In the Time of Great Remembering, which only featured a core of five musicians that recorded live in the studio.
"It was much more of a process of experimentation within the studio and exploring the musical possibilities of working with many different collaborators and ensembles of musicians," says Caplan. "It was recorded over many periods of trying different things out and different kinds of charts and arrangements and techniques to pull together a very different sound than I've ever been able to pull off on stage."
Caplan says that his journey as an artist has always been about experimenting with different music, taking in different sounds and continuing to diversify himself as an artist. He hopes to continue this journey as he plays more shows and improves his musicianship.
"I started out when I was eight to nine years old messing around on a Casio keyboard — no formal training. What's always inspired me was just that sheer enjoyment of making sounds."