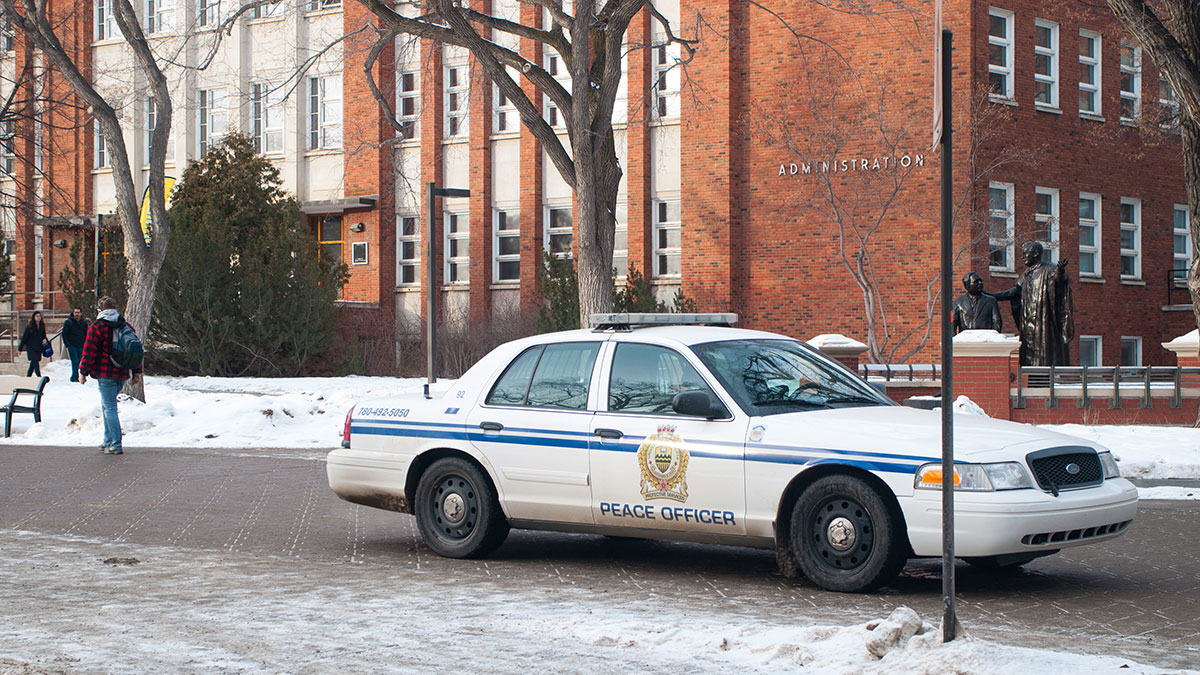 Key Assets
The afternoon of March 3, a University of Alberta student reported her jacket and keys were stolen from an unlocked locker in the women's change room at the Van Vliet Centre. The theft was reported to the Edmonton Police Service (EPS).
---
Attack from Afar
A U of A student was studying in the Students' Union Building (SUB) on the evening of March 5 when she was approached from behind by an unknown man who struck her on the head, yelled at her, and then glared at her from a distance. The student and her friend immediately left the area and reported the incident to University of Alberta Protective Services (UAPS).
UAPS arrived on the scene, but could not locate the individual. He is described as caucasian, with shoulder-length blond hair, and appeared to have a developmental disability. If anyone witnessed the assault, they are advised to call UAPS.
---
HUB Mall Party
UAPS officers stopped two unaffiliated individuals with open alcohol inside HUB Mall the afternoon of March 5. One man had multiple outstanding arrest warrants.
EPS took the men into custody. Both individuals had formally trespassed onto university property and left campus, one way or another.
---
Performance Art
UAPS patrolled the Fine Arts Building (FAB) on the evening of March 4 and found a man sleeping inside. He had previously trespassed onto university property, and had been dealt with seven times in the past six months for sleeping in university buildings. He was arrested for trespassing.
---
If you notice any suspicious activity on campus, call University of Alberta Protective Services at (780)492-5050, or Edmonton Police Services at (780)423-4567. In an emergency, call 911. Check back next week for more crime news.