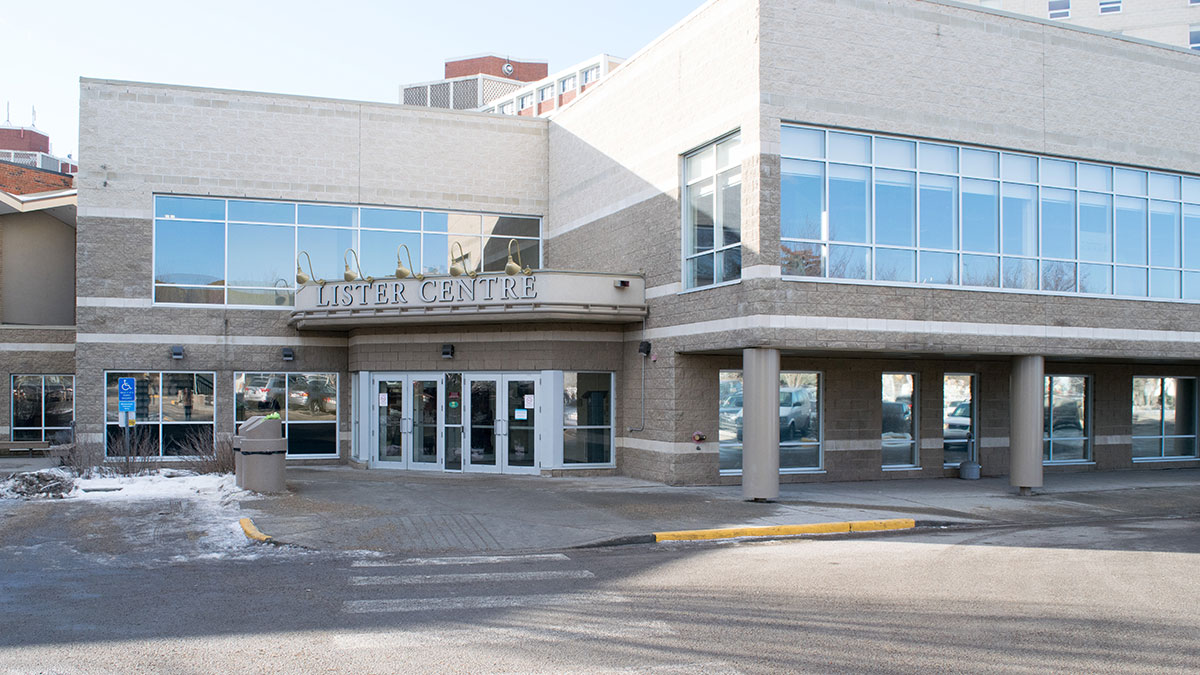 After more than a semester of student advocacy against an all-you-can-eat meal plan for Lister Hall, the University of Alberta is putting a declining balance meal plan up for approval.
If passed at the Board of Governors meeting on March 17, next year's Lister residents would pay for a meal plan costing either $4,317 or $4,782. Each plan would include $900 of "flex" dollars that could be spent around campus, limiting the majority of the plan to be spent in Lister. All funds that went unspent by the end of 2017-18 would be returned to students.
Vice-President (Facilities and Operations) Andrew Sharman said the declining balance plan is being proposed to "buy (the university) some time." The end goal, he added, is to move to an all-you-can-eat meal plan for 2018-19, when Lister 5 opens.
"This will buy us the time to continue to work with students, with the Students' Union, over the coming months to have a really good proposal that's acceptable to all parties," Sharman said.
This follows three months after Sharman and Ancillary Services brought a motion to implement a two-tiered $4,650 or $4,285 all-you-can-eat meal plan to the Board of Governors on December 21. The plan, which would largely limit students to eating in Lister and not return students unused dollars at the end of the year, failed at the meeting with concerns over a lack of student consultation.
Students' Union President Fahim Rahman said he and the Students' Union appreciated the compromise that was being made.
"I really appreciate the introduction of $900 in flex dollars, I think that students can use a lot of flexibility concerning where they eat," he told the committee.
Rahman raised concerns over the Lister dining hall hours, which are unclear for next year — currently set to close at 8 p.m., motion documents say Ancillary Services is gauging the feasibility to extending this to 10 p.m. Sharman responded that consultations about whether dining hall hours could be extended are ongoing.
The proposed declining balance model has only gone up in cost with inflation, or Consumer Price Index — a model that was proposed by Rahman in a November Board Finance and Property Committee meeting as a counter to a more expensive, all-you-can-eat model. In that meeting, Sharman told Rahman that increasing the declining balance plan with inflation would not address the levels of food dissatisfaction in Lister.
According to results from a third-party 2016 survey, students rated "Overall Satisfaction with Dining Services" at the U of A score a four out of seven. But Lister's declining balance meal plans have often resulted in deficits, preventing Ancillary Services from upgrading facilities that could improve satisfaction.
---
Read more about student opinion: FOI Request reveals student criticism of Lister's proposed meal plan gathered by U of A
---
When the all-you-can-eat meal plan model was voted down in December, university executives on the Board expressed concern over the uncertainty that would have to be communicated to applicants of next year's residents. Normally, a meal plan fee would be approved in December so that the rates could be advertised to prospective residents when applications open in the new year.
The declining balance proposal has been put forward to "provide certainty" to next year's residents. It has also been proposed to give time for the university to renovate Central Academic Building for a hot meal outlet in Fall 2018, revise Dining Services' contract with meal plan food provider Aramark, and consult with the Lister Hall Student Association (LHSA) and others in residence.