Election Dissection 2017: Board of Governors Representative
Jamie Sarkonak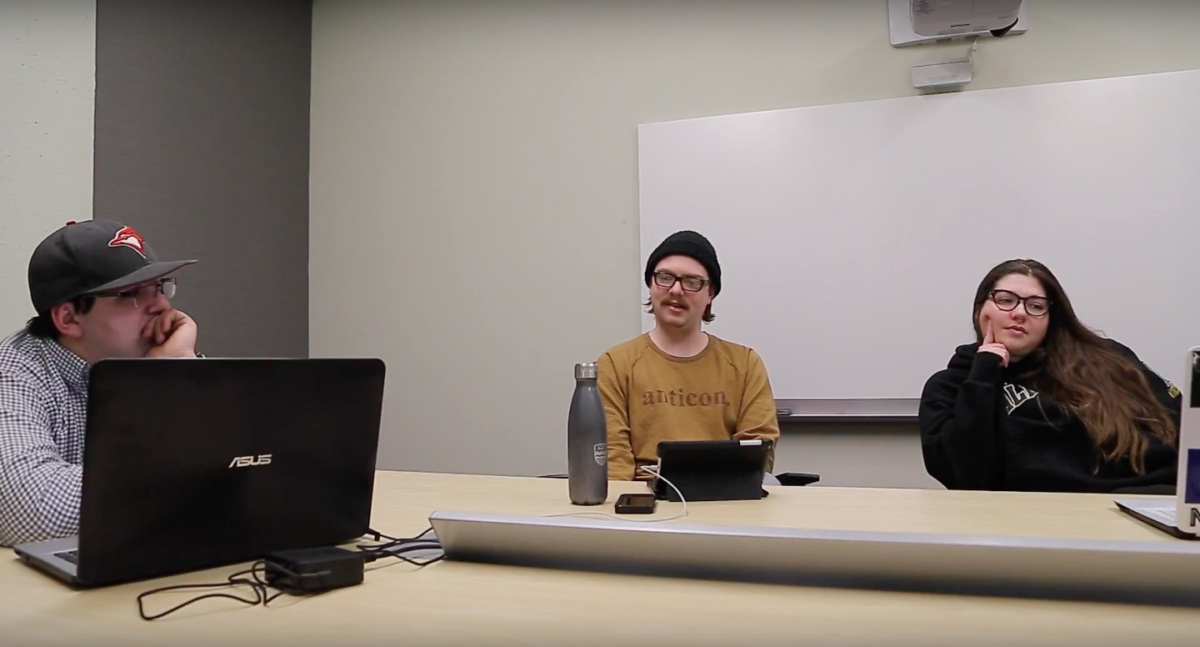 This is part six of a feature series about three Students' Union experts' analyses on who should and will win each race of the 2017 election, based on platforms, Q&As, and campaign performance. Opinions expressed do not necessarily reflect those of The Gateway.
---
The debate for the Board of Governors Representative candidates was between experience and platform points.
Candidate Armand Birk's platform points centred around formalizing the Board of Governors Representative position by adding office hours and creating a mandate to meet with the Students' Union executive. Experience-wise, Birk's background in governance includes a presidency of a frat and a presidency of the Campus Saint-Jean residence association.
In the opposite corner, candidate Mike Sandare has been Vice-President (External) in the past academic year. His platform includes bringing employment up at the Board of Governors, consulting students through "confessionals."
Allard started the discussion by bringing up Sandare's term at VP (External). Though acknowledging that what he'd heard from people he still knew at the university was hearsay, Allard said criticism over Sandare has been "hard to get around."
"I've got to say, what people have been saying about Mike's performance last year on exec has been critical," he said. "That has kind of influenced me, and I don't really want it to."
On the plus side, Allard liked Sandare's platform and said it demonstrated an understanding for the position. He added that the connections from Sandare's history as VP (External) would help him on the Board. His platform point of implementing "confessionals" to consult students on Board motions came with a few issues for Allard.
"Really, advocacy in this position is the outcome of other people's information gathering and advocacy efforts," he said. "It's a volunteer position at the end of the day, and even if you're elected, (extra platform points) will probably get dropped behind other priorities."
Allard said the Board of Governors Representative can be asking the Students' Union to gather information, but shouldn't be the only one gathering information.
Allard was particularly fond of Birk's platform points of formalizing the position. Historically, the tasks of the Board of Governors Representative are really up to the individual, so creating standards could help.
"Immediately I'm drawn to Armand because he's talking about ways to make the position better," Allard said. "He's not saying, 'I'm going to do BoG and also something else."
Chrysler liked Birk's idea of bringing obligations like office hours to the position.
"All I've heard about the BoG Rep is that it's a networking position," she said. "It's just people who want to make connections. I think this shows he's slightly going at it from less of a networking perspective, which is nice."
The loose description of the Board of Governors Representative brought Simao to express an older opinion about how the position should be filled. Because students don't know how the Board of Governors works, the Students' Union's representative should be paid and appointed by Council.
"Right now, if I do get in and I'm there for resume padding, I don't want to piss off the Board Chair, I don't have to follow policy — I can be soft on it," he said. "That's what we've seen happen."
Someone who is hired by the Students' Union can he held up to certain standards and policies. For now, though, Simao said both candidates had platform points around consultation that were unachievable, and thus, his decision came down to how each candidate would act if they were sitting on the Board.
"For me, I think Armand will do a better job of presenting a level-headed rational approach (at the Board)," Simao said.
Allard agreed that he wanted Armand to win — not because of his platform, but because of his indication that he wants to make the position more accountable to students. Chrysler agreed with this as well.
Should Win
Armand Birk — three votes
Will Win
Mike Sandare — two votes
Armand Birk — one vote
---
The panel:
Justis Allard was the Agriculture, Life, and Environmental Sciences councillor for 2014-15 and 2015-16. He's now graduated and working in the real world, but he was willing to lend us his Students' Union experience for an afternoon to discuss candidates.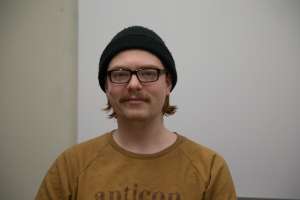 Kieran Chrysler was The Gateway's Managing Editor in 2015-16 and Arts Editor in 2014-15. Now graduating with a degree from the Alberta School of Business, Chrysler returned to The Gateway to give her take on this year's election and share her wisdom after living through two years of elections newsrooms.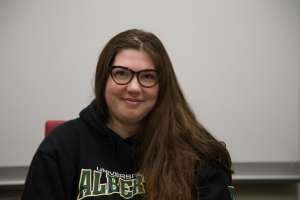 Jordan Simao has been a highly-involved member of the Campus Saint-Jean community as president of the French campus' residence association, and councillor on Association des universitaires de la Faculté Saint-Jean. He ran for Vice-President (Student Life) last year, and has returned to the elections scene this year as an active commentator.