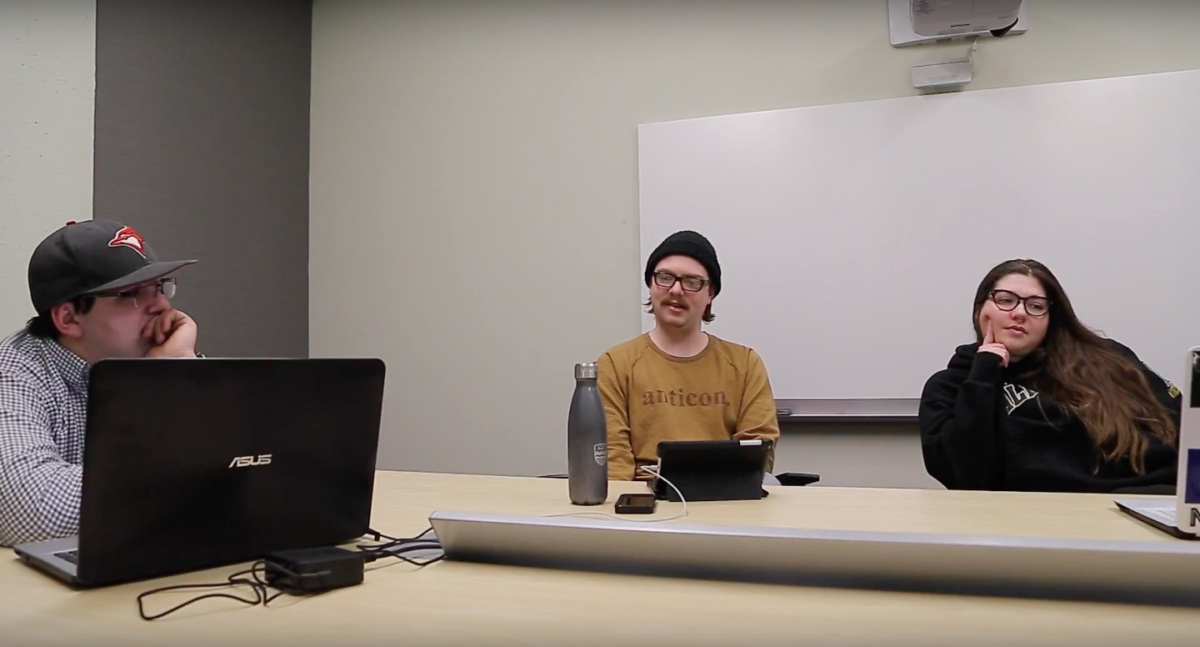 This is part two of a feature series about three Students' Union experts' analyses on who should and will win each race of the 2017 election, based on platforms, Q&As, and campaign performance. Opinions expressed do not reflect those of The Gateway.
The panel:
Justis Allard was the Agriculture, Life, and Environmental Sciences councillor for 2014-15 and 2015-16. He's now graduated and working in the real world, but he was willing to lend us his Students' Union experience for an afternoon to discuss candidates.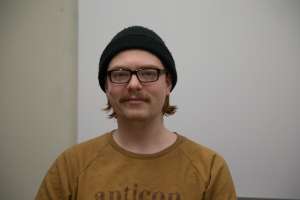 Kieran Chrysler was The Gateway's Managing Editor in 2015-16 and Arts Editor in 2014-15. Now graduating with a degree from the Alberta School of Business, Chrysler returned to The Gateway to give her take on this year's election and share her wisdom after living through two years of elections newsrooms.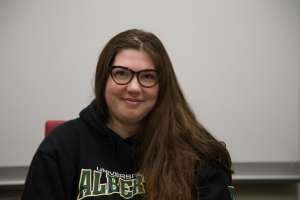 Jordan Simao has been a highly-involved member of the Campus Saint-Jean community as president of the French campus' residence association, and councillor on Association des universitaires de la Faculté Saint-Jean. He ran for Vice-President (Student Life) last year, and has returned to the elections scene this year as an active commentator.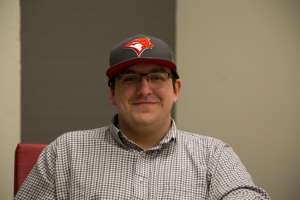 ---
The panelists saw two options for students in the Vice-President (Operations and Finance) race. The first, Robyn Paches, would give students another year of stability and perhaps a new auditorium (which some panelists felt was needed, others not). The second, Chen Liang, would give students the potential of lower fees.
As current VP (Operations and Finance), Paches has held the role for one year already. Paches' main tagline throughout his campaign has been about "bringing students back to campus." His platform includes addressing deferred maintenance on campus, continuing the Myer Horowitz Theatre renovation project, started in his first term, and to increase programming for venues such as RATT and Dewey's.
Liang, on the other hand, hopes to prevent students from paying for the theatre renovations, and eliminate student fees by 2022 by making Students' Union businesses more profitable. One profitable venture would be to expand Dewey's and give it a brewery.
No Chen in the Wild
Allard and Simao respected Liang's desire to make the organization's businesses more profitable, but they disagreed with the idea of making the priority about profit and cutting expenses.
"I just don't agree on principle with the goal of eliminating Students' Union fees," Allard said. "I think in theory, saving students money is good, it increases financial accessibility. But the Students' Union's goal is to provide services that we may not find otherwise that serve a section of the campus population that would be underserved otherwise."
On eliminating student fees, Simao was skeptical at its feasibility. If eliminating fees was as simple as increasing Students' Union profitability by 25 per cent for 2022, it would have already been done.
"I can get behind that, but you can't just say that without a plan to do it," he said.
Simao did like how much Liang's platform contrasted with Paches' — he would have liked to see the two face off in campaigns more. Liang did go to the Myer Horowitz forum, but the Election Dissection was held prior to this.
My-Yes-or-No Renovation?
The main talking point on Paches' side of the debate was the Myer Horowitz Theatre renovation project. In the past year, a large part of the reno has been spent in the planning stage, and cost projections have jumped from $11 million (with $9.5 million coming from donors) in July to $14 million (with a third of funding coming from donors, a third from grants, and a third from students) in February. While some dispute the high cost of the project and the rising portion students will pay, others highlight the aging theatre's need for refurbishing.
Simao saw the pros and cons for the reno. In the end, he sided with it as it was "desperately needed." He saw the project as well-thought out, and was satisfied to see that Paches has made a point to consult students moving forward.
"It's hard because why do we need a world-class theatre facility when we're right next to the Jubilee?" he said. "At the same time, there are very few days that the Myer Horowitz isn't in use."
Allard opposed the renovation project — he didn't agree with students needing to pay for "something they're not using" — but preferred Paches as a candidate overall. The former ALES councillor explained that just because the renovations aren't his priority, it didn't mean that it wasn't someone else's.
"I think venues on campus are an amazing thing," Allard said. "I think the way we use our venues in a way that doesn't serve campus. The Myer Horowitz is used a lot during the year, but is it used so that it's really serving campus? … We need to have a larger conversation about how we will be using the space rather than just making them nicer and assuming people will come."
Chrysler was more optimistic towards the theatre as a way for the University of Alberta to offer more to Edmonton's arts scene.
"The thing with the Horowitz and Dinwoodie is that in the early 2000s, Metric played here," she said. "It was actually a major venue. There is a lot of opportunity there to have some fun."
Ultimately, though, she said the theatre could be more profit-generating.
Final Verdict
Allard: Just the fact that Robyn is aware of (deferred maintenance is good). Just having someone with that knowledge and will advocate around this issue is something that needs to happen.
Chrysler: I think Paches should win because Chen's not here.
Simao: It comes back to, Chen, I think, thinks of the Students' Union as a business. Whereas Robyn approaches the Students' Union as a representative body for students.
Will Win
Robyn Paches — three votes
Should Win
Robyn Paches — three votes