U of A hosts 15th High School Model United Nations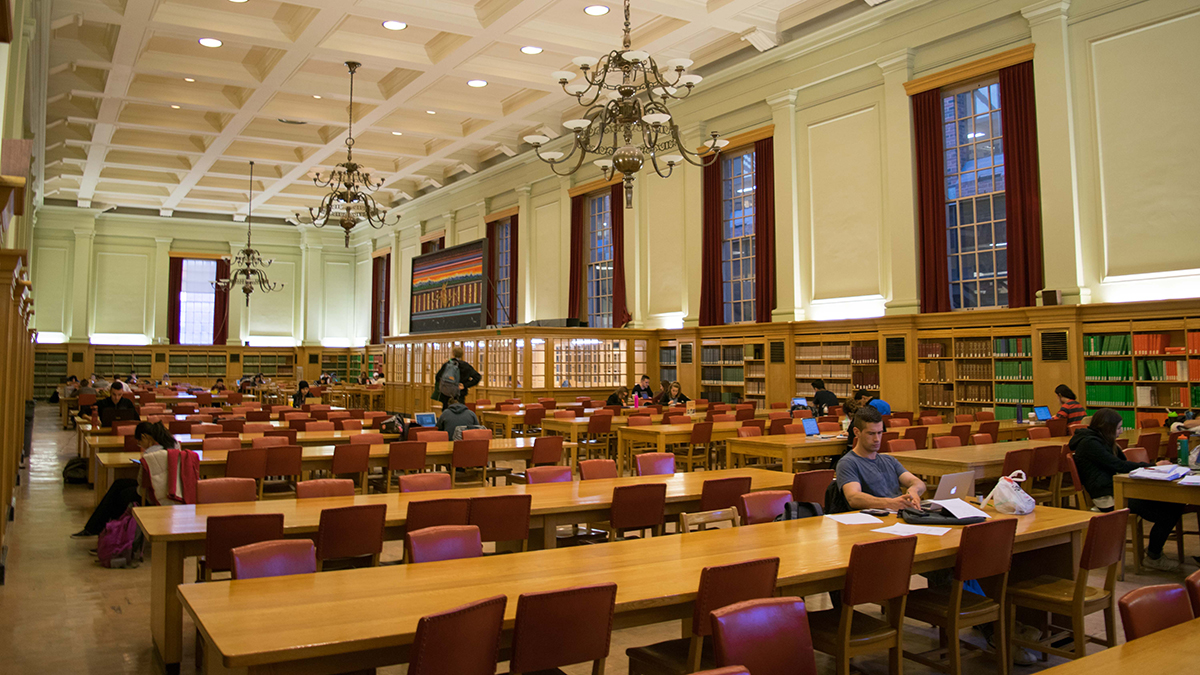 While most university students were gearing up for elections, close to 500 high school students from Alberta convened on campus to participate in a three day United Nations simulation.
From February 23 to 25, campus hosted the 15th anniversary of the University of Alberta's High School Model United Nations (HSMUN) Conference. Run completely by university students. The event included mock debates, logistical preparations, committee discussions, negotiations, and potential resolutions.
"It is a really powerful experience in learning," said Tim Chodan, a teacher from Strathcona Composite High School who has brought students to participate for the past three years. "Students are motivated to learn in a way that they might not be in a Social Studies class."
Participating high school students was what life as a UN delegate would look like. Countries and non-state actors were assigned to schools, and each student delegate was required to learn their respective actor's foreign policy, write a position paper, and participate to the best of their ability. Their position papers included demonstrating extensive research into the foreign policy of the country they were representing.
Seven actual multilateral UN committees were simulated ranging from the Human Rights Council to the Economic and Financial Affairs Council. The topics discussed included measures to prevent terrorist organizations from acquiring weapons of mass destruction, increasing technological access to developing countries, and questioning the use of the death penalty in criminal justice systems.
The conference also had its own press core to cover news generated by the simulated proceedings. High school students interviewed for and wrote articles, and political cartoons were also generated to match the negotiations in committees.
The conference attracted many former high school participants who, now as university students, were volunteering to help organize the event. One of these volunteers was U of A student Mitchell Babiuk.
"I absolutely loved being a delegate during my grade 12 year," Babiuk said. "I learned a lot from the entire conference. In response, I wanted to ensure I was a part in passing this experience down to a new group of students."
There were two separate Security Council sessions. Representing the most influential decision-making body of the UN, the Security Council simulations covered de-escalating border tensions between the Koreas to resolve as well as the equitable and peaceful colonization of Mars.
"I wanted to join because it seemed like a good public speaking experience," said grade 12 student JP De Leon from Holy Trinity Catholic High School. "I would definitely go back."
"The improvement of students' public speaking abilities from the beginning to the end of the conference amazed me," Babiuk said. "It just goes to show the great opportunity that HSMUN provides."